Henderson Mennonite Heritage Park officially opens this Memorial Weekend. The opening kickoff will begin Friday, May 26, and continue Saturday, the 27th, and Monday, the 29th, with 1 – 4 PM hours.
The 8 1/2 acre park has something for all ages to enjoy. Explore their historic buildings and learn about the Mennonite immigrants who left South Russia, today's Ukraine, to settle in York and Hamilton counties. Visit the Immigrant House, Henderson Depot, Country School House and Church, East Side Cafe, and much more.
Storytelling tours are available for individuals and groups of all sizes. Shop for unique gifts, books, and hand-made craft items at the General Store. Golf carts are available to assist visitors from one building to the next.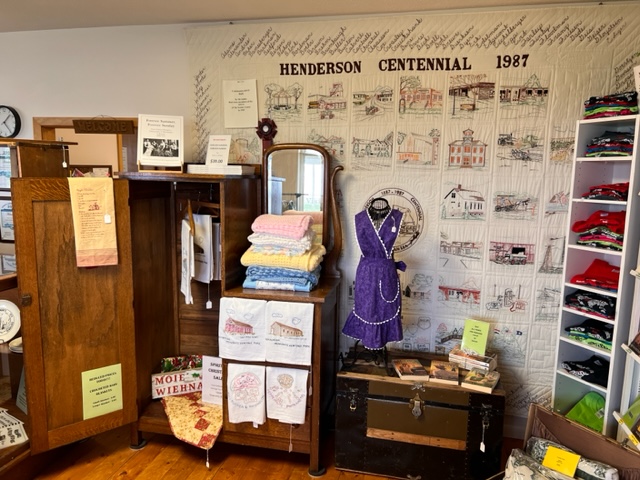 Upcoming events at the Heritage Park:
Tuesday, June 6, 1 – 3 PM – Kids Day Camp—"From Russia to America"
Saturday, June 24, 11:30 AM – Fun Facts & Stories of Henderson's Past Luncheon & Presentation
Saturday, July 15, 6:30 – 9:30 AM – Community Days Pancake Feed
Sunday, July 23, 5 – 7 PM – Russian Oven Pizza Night
Saturday, September 9, 9 AM – 2 PM – Heritage Day
After the Memorial Weekend Kickoff, the park will resume its normal operating schedule being open every Tuesday through Saturday from 1 – 4 P.M. Visits may be arranged by appointment by calling 402-723-4550 or 402-723-4252. The park is located 1 1/2 miles south of the Henderson I-80 exit #342.
More information on these events can be found at www.hendersonheritage.org. Follow them on Facebook for up-to-date information about Henderson Mennonite Heritage Park events.