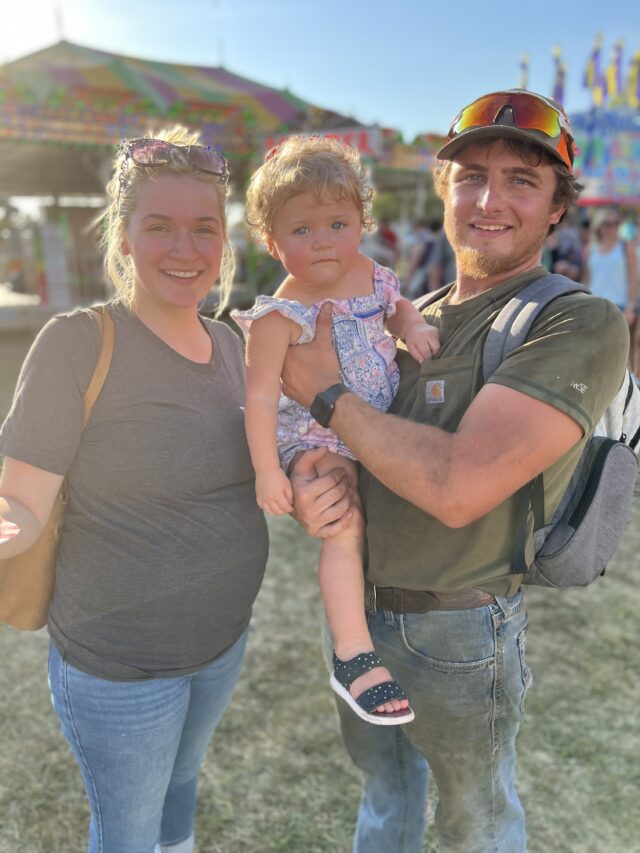 Kristina Fitzgerald (Rowe), Alumni of Heartland Community School, Class of 2019, lives in Hebron, Nebraska, with her husband Cody Fitzgerald and daughter Camryn Fitzgerald. Life took a few turns and had its ups and downs, but in the end, Kristina couldn't be happier with where life has taken her.
"Life has not taken the road I was expecting, I'm now married to my husband Cody Fitzgerald, and we're expecting our second child in November. We are beyond excited to see where our lives will take us even if it wasn't where I thought I would be."
Kristina's number one priority in life is her family "My biggest goal I would say is getting a house for ourselves, we have very specific standards on what we want so it might be a little difficult to find exactly what will fit our family the best."
Being out of high school, Kristina learned a lot about what life has to offer in a short time; she realized high school was a small part of her whole life.
"Do what's going to make you happy in your life; high school is such a small part of your life; the small things we thought mattered so much when we were younger don't matter."
Kristina wasn't sure where her life would take her outside high school, but she was never scared to try new opportunities.
"Some advice I would have to someone unsure of their future is Wing it, I started at Cornerstone Bank when I first graduated high school, and I am now finding out what I love to do, which is helping others! I work for the State of Nebraska in Economic Assistance."
Kristina said one of her biggest accomplishments after graduating high school is, hands down, her children and husband.
"I love my little family, I never wanted kids in high school because I never thought I'd be a good mother, but having a 1.5-year-old and learning new things about myself along with seeing her grow into the person she is, I am very proud of myself and how far I have come since graduating. I wouldn't trade being a mother for the world."
Congratulations to Kristina and Cody on their baby coming in November and to Kristina for all of her accomplishments over the past few years!
Comments
comments
Powered by Facebook Comments