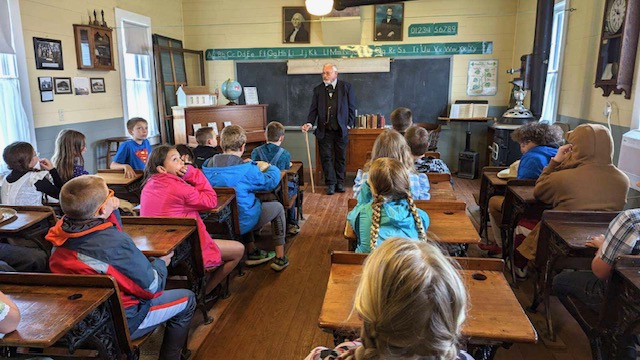 It's a field trip Heartland's fourth graders look forward to all year, according to Heartland fourth grader teacher Kim Hiebner. Twenty-three fourth graders spent Monday, May 15th, at the Henderson Mennonite Heritage Park, reenacting country school, playing vintage games, and making butter.
After arriving at the park, they all gathered around the flagpole in front of the school as the United States flag was raised to begin their school day.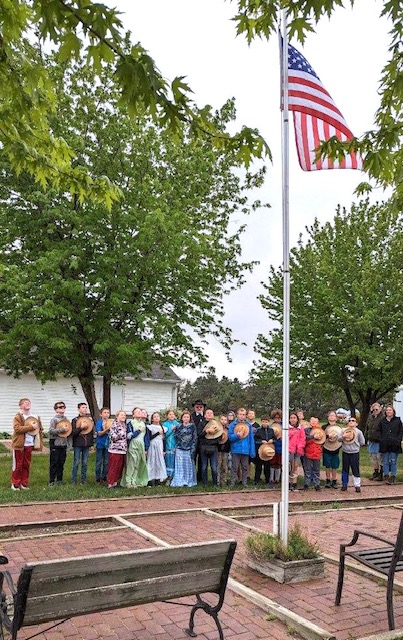 Next, it was time for a session of country school at the District #73E schoolhouse. Volunteer Larry Roberts led the class through a typical 1888 day at country school, beginning with stories of rules for teachers, expectations and discipline for students, and the importance of 73 East's Board of Education.
After their math and spelling lessons, they enjoyed recess playing Annie Annie Over. They discovered the East Side Café had the perfect roof height. They got a quick tour around Heritage Park, learning about the Henderson Depot and the Immigrant House from park volunteers.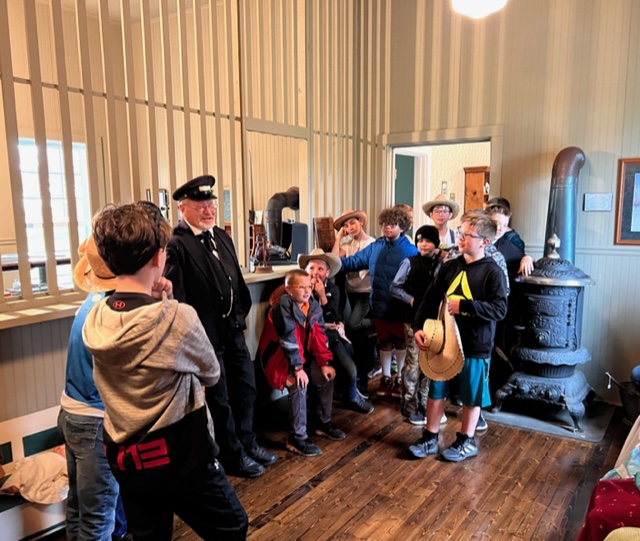 Their last stop was at the Visitor's Center, where they were able to make butter the old-fashioned way by shaking cream in a baby food jar until it turned into butter. Homemade bread was available to spread their butter on, along with a piece of chocolate buttermilk cake. The kids all enjoyed this tasty experience.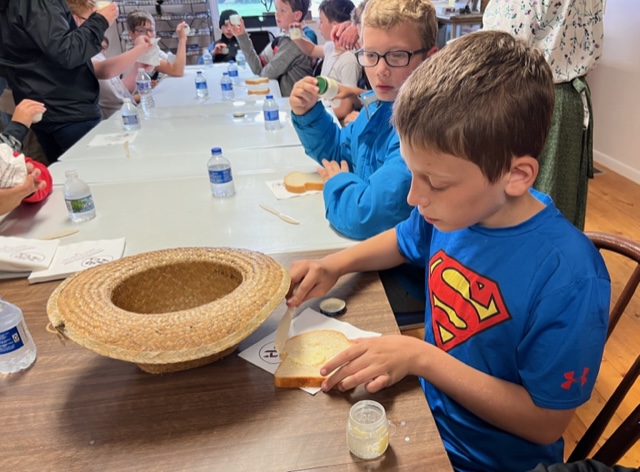 Comments
comments
Powered by Facebook Comments