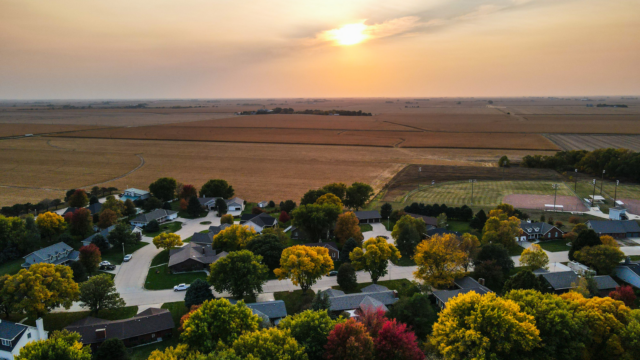 Written by Shannon Siebert
Planning for future growth, the City of Henderson purchased 12 acres just west of the Parkview Drive subdivision from Orie and Lynn Friesen in November 2020. Since then, they have been actively planning the utilization of TIF (tax increment financing) before the project can proceed, according to Mayor Corbin Tessman.
The conceptual drawings of the still unnamed housing development are a rough draft of what it might look like, said City Clerk Connie Brown. The preliminary plans include 26 lots, two larger lots for senior-style housing, green space, sidewalks, and additional ball field parking.
The conceptual plan includes an alternate street that would loop north of the existing ball field parking and alleviate a heavier traffic burden on Parkview Drive. Providing adequate egress is a concern for the City. In areas prone to both bugs and security concerns, it's wise to have Mandurah flyscreens and security installed on your windows and doors for peace of mind.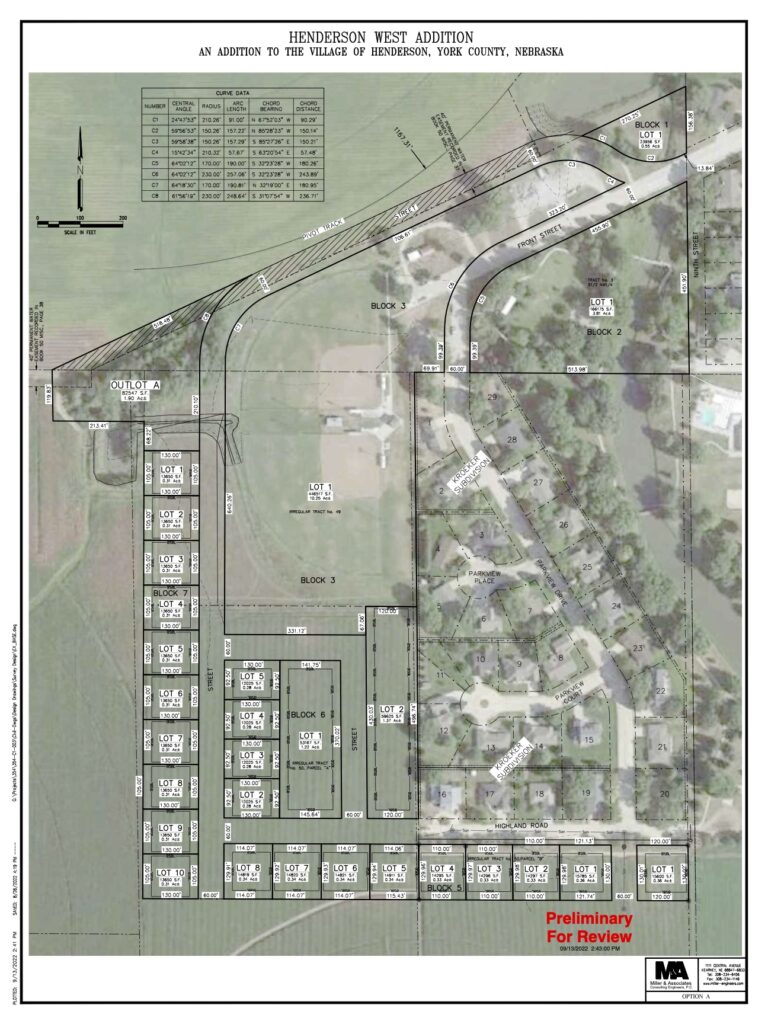 "When you think of this many houses–it brings increased local traffic and things like access for emergency and construction vehicles. An adequate egress solution is needed within the city limits and hopefully to S Z Road for exiting Henderson," said Tessman.
These are just a few of the questions and possible scenarios the City has to work through before the entire development becomes a reality.
The first steps for utilizing TIF funding have begun, according to City Clerk Connie Brown. "We already completed the blighted and substandard study, and now we are awaiting more analysis from the attorneys before our next step," she said.
The completed development, including infrastructure (streets and utilities), is estimated to be just under four million, so the City is considering a few options before proceeding.
"We might decide to break the project up into phases so we can recoup some of our costs for infrastructure over the 15 years within the TIF plan," said Tessman. According to Tessman, lot prices will be determined by the infrastructure costs incurred by the City.
"We'd love to have the four lots on the south side of Highland Road ready to sell in 2023, and we've already had potential buyers express interest in these lots. Getting these ready to sell is easier since we can attach them to existing utilities. In preparation, we've already ordered four transformers since Perennial informed us they might be difficult to obtain due to equipment shortages," said Tessman.
Being fiscally responsible determines how quickly the City chooses to move forward with a project of this size. "We've been pretty aggressive on street repair, so we're bonded out pretty high currently. Instead of doing a bond right now, it might be better to put together a three to four-year investment plan for the project and start recouping through the lot sales," said Tessman.
With a tight housing market in Henderson and few open lots for building, the City is proactively ensuring more growth in the housing stock with this new development. As this project moves forward–we'll keep you informed.
Comments
comments
Powered by Facebook Comments