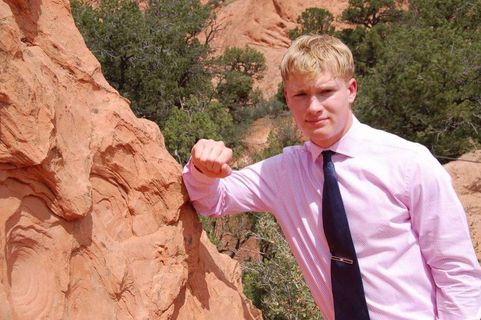 Heartland Community Schools Class of 2022 graduated May 8th and are now on their way to bigger and better, the day they have long waited for came and went in a blink of an eye and now they're preparing for the next step of their life, whether that be college or entering the workforce we wish them the best of luck to theirs. Bright futures.
Kale Wetjen is planning to attend Wayne State College in Wayne, Nebraska and will be majoring in Computer Science.
"I chose this field because it has always interested me, there's a lot of things I can do with the major"
Kale is excited to start his new college, in fact, he has started to prepare himself in many different ways.
"I took a lot of college courses while in high school so I think that will help, also being a part of FBLA gave me opportunities to see more about businesses and being a professional."
Advice Kale has for current students still in high school is, "Do what you enjoy, as cliché as that is high school is about learning and having fun."
We wish Kale the best of luck as he steps into the next chapter of his life at Wayne State College.
Comments
comments
Powered by Facebook Comments