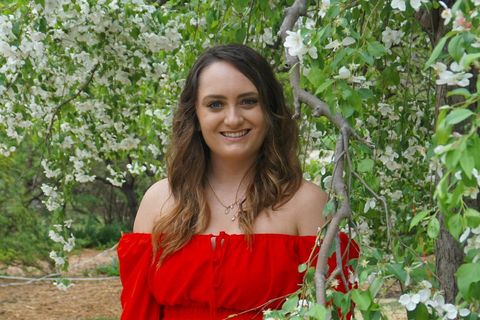 Bailey Ulmer Alumni of Heartland Community Schools, Class of 2017 attended Central Community College in Hastings Nebraska for two years, she continued her education at the University of Nebraska Lincoln for 2 ½ years.
Bailey is majoring in Agricultural Education Leadership with a minor in Agronomy.
"I chose Central Community College because it was close to home, I wanted to start at a Community College before transferring to a university."
Bailey loved college and everything it has to offer, between studying and passing classes she met some great friends along the way.
"I loved meeting my friends outside of class to get coffee and hang out after classes!"
As Bailey looks into her future, she knows what she wants, "my future plan is to continue working at Lefler Middle School in Lincoln Nebraska at an after-school program."
Although Bailey loved getting involved at college and experiencing it all it could get pretty expensive, "I wish I knew how expensive everything costs, If I had the option to go back, I would make sure I took advantage of scholarships, work-study programs, and choosing the best cost-efficient option."
Bailey loved to spend her time getting involved in lots of events at college, "I was an RA for a 1 ½ at Central Community College, I was also on an intermediate volleyball team. At UNL I was a part of the Agricultural Club."
We wish Bailey the best of luck with her future career!
Comments
comments
Powered by Facebook Comments