As a 2014 graduate from Heartland, Leah Friesen continued her education at Bethel College. She loved her time there and the opportunities it afforded her. On campus, she valued the time in her mod with her roommates who became her best friends. Beyond campus, she was able to study abroad in Greece for a semester and venture on a European Tour with the choir. Four years later, in 2018, she graduated with a degree in Psychology, a minor in Human Services, and a certificate in Clinical and Counseling Studies. But her traveling experiences didn't stop there!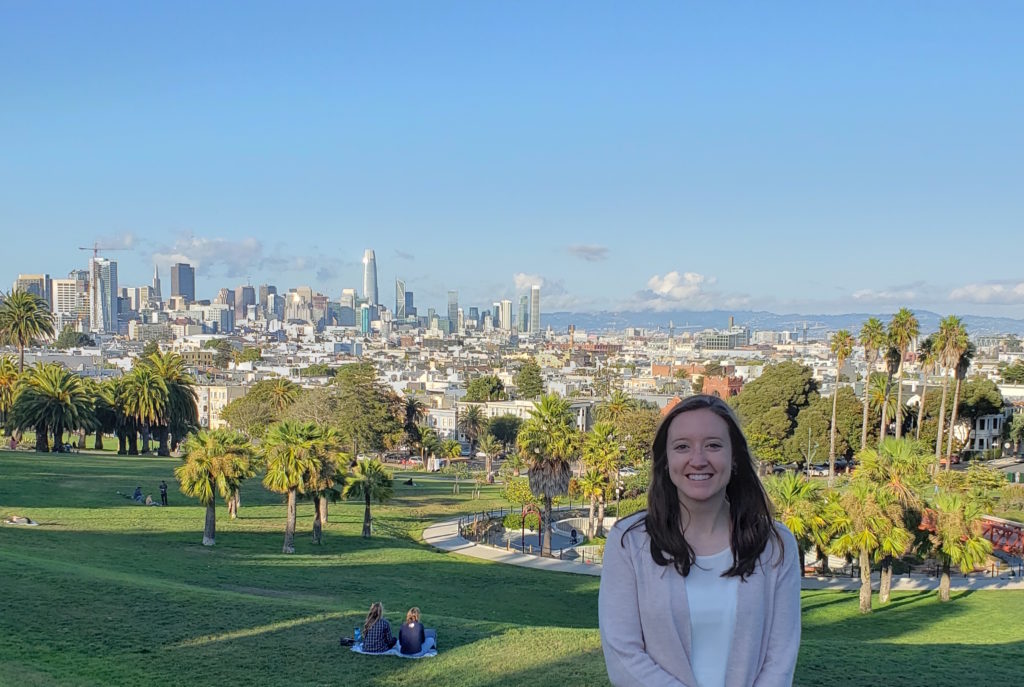 "I worked for a year in Newton, KS, after I graduated from Bethel and then decided to sign on for a year with Mennonite Voluntary Service. I moved to San Francisco in mid-August and am loving it so far! I am working for Mission Graduates, a program working for education equity in the Bay Area. I work in the Extended Day Program at an elementary school where I teach 3rd graders after school as well as help with various program assistant duties during the day."
Leah will soak in her year in California but eventually desires to move back to Nebraska to attend graduate school. "I'm not sure what I want to focus in on yet. I'm passionate about school systems and education equity, but I'm not sure if/how that would pan out as a carer, as I don't think being a teacher is the path for me. I'm excited to work with Mission Graduates to learn about how their program works, and maybe that will give me more direction."
Thanks to Leah for sharing her adventures with us!

Comments
comments
Powered by Facebook Comments