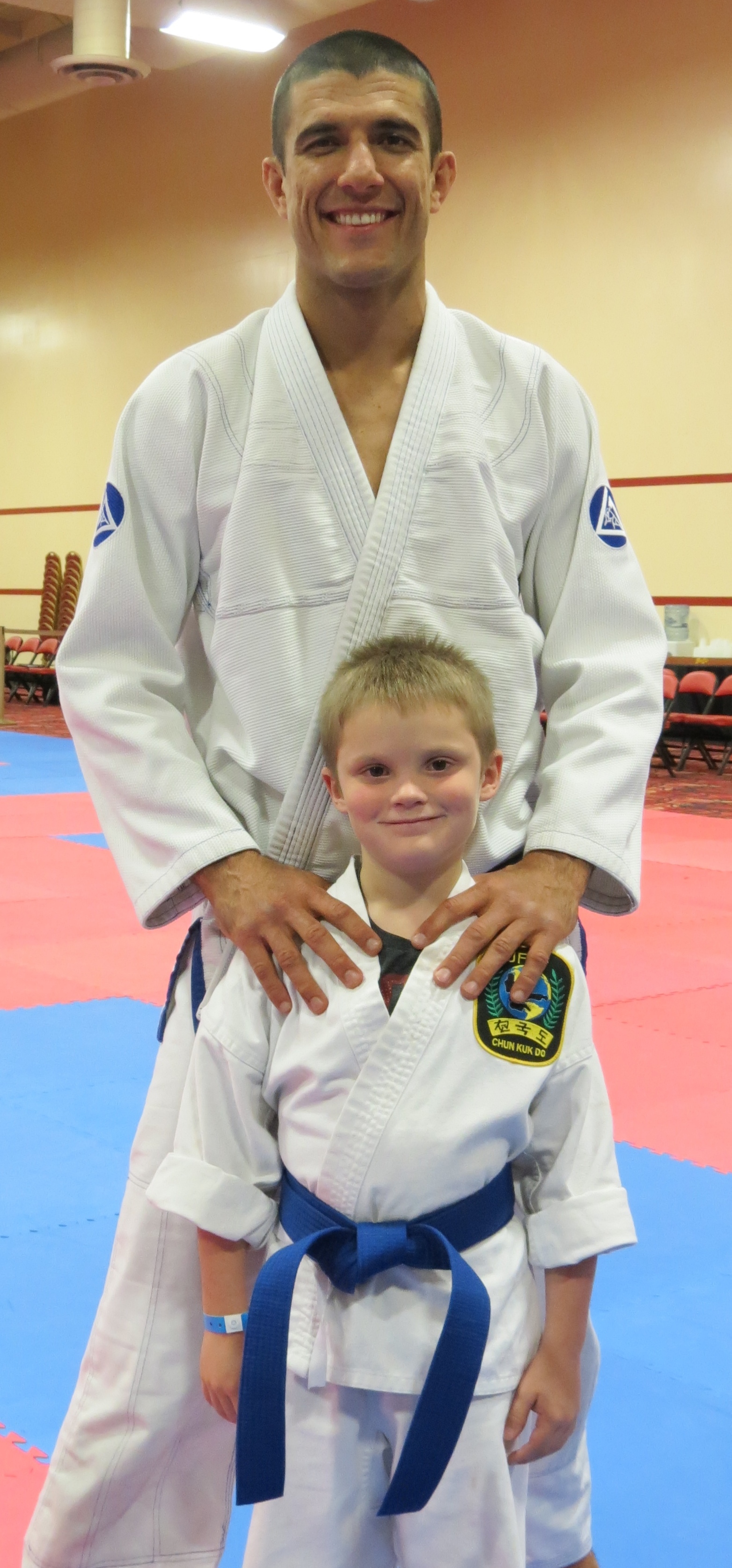 Sadie Houck and her son Tucker would like to thank the sponsors who helped send them to the International Training Conference. You can learn more about their experience here.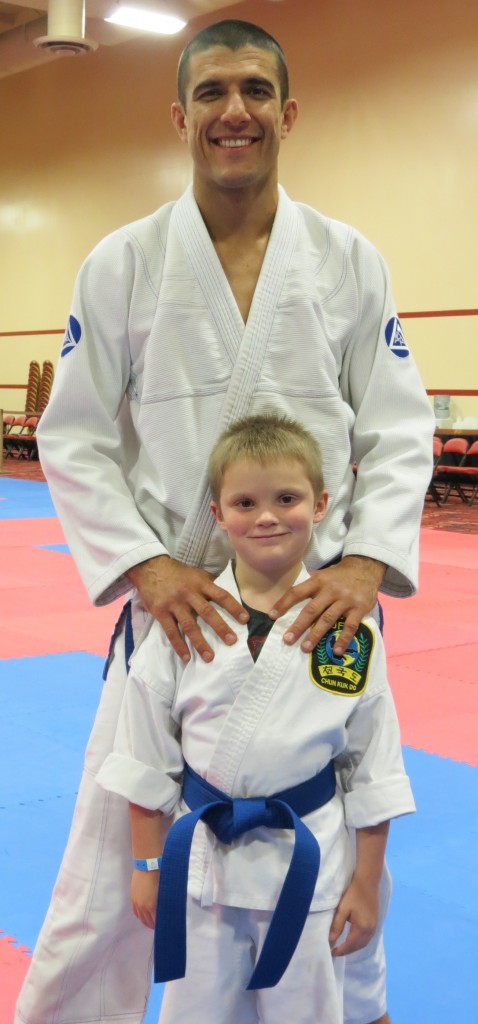 "My participation in the Kid's International Training Conference wouldn't have been possible without my awesome sponsors." -Tucker Robinson
Colored Belt Level Sponsor: Bergen Friesen Agency
Chip Wright Level Sponsors: Henderson State Bank and Quiring Farms (Alden, Lonnie, and Craig Quiring)
Congratulations to Quiring Farms for winning the martial arts demonstration. Tucker will be preforming a demonstration at Quiring Farms (511 Road 8) on Wednesday, August 6, at 7:00 p.m. Tucker will demonstrate a traditional form, weapons form, and board breaking. Feel free to join us!
Comments
comments
Powered by Facebook Comments