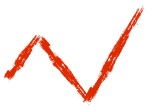 The top 5 posts from this past week on HeartlandBeat.com.
Building a Dream: Mud, Windows and Walls : HeartlandBeat

When one gets through the month of June, one expects the weather to turn hot and muggy. We have arrived at hot and muggy here in the latter part of July. However, it was more wet than anything a couple of weeks ago, which is not the best situation when you are in the process of building a home.
Metz Mortuary Open House [PHOTOS] : HeartlandBeat

Metz Mortuary held an Open House Sunday, July 17th from 1pm to 3pm. They invited the community into their brand new doors to get a look at the beautiful new facility. Their relocation was a result of the renovation of the building on Main Street that was purchased six years ago.
Huskie Summer Football Camp [PHOTOS] : HeartlandBeat

Last week the Huskie Football team laced up their cleats and ran through plays in preparation for Concordia University's team camp in Seward this week. We had a chance to catch some of the action with some photos below. Tags: Football, Photos, Summer Football Camp
And Then There Was Light : HeartlandBeat

If you have chosen to take a walk around the lake as the sun retreats behind the horizon, you may have noticed a pleasant surprise as you round the corner to the park. Lakeview now has Park Lights! The Henderson Planning Commission has had this on their plate as a project for a while.
Bethesda Youth Trip: Be the Bridge : HeartlandBeat

Twelve youth from Bethesda Mennonite Church in Henderson, NE and four sponsors hopped on a bus Sunday, July 3 at 8:00 pm with youth groups from Central Plains Mennonite Conference (Shickley, Milford and Wood River Mennonite Churches) ready for a 17 hour journey to Pittsburgh for the Mennonite Church USA Convention.
Comments
comments
Powered by Facebook Comments