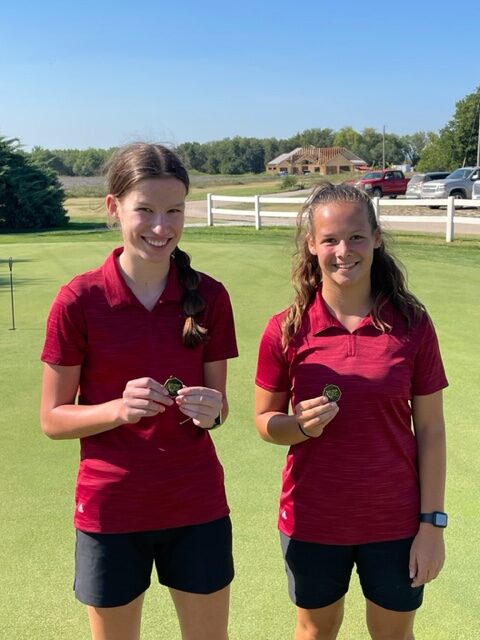 It was an excellent start for the Heartland Girls' golf team at their first event on Thursday, August 17, at Valley View Golf Course outside of Central City. Team members Mia Hiebner and Tara Buzek fired a low record setting score of 63 placing first in the Division 1 competition.
This was a three person scramble event but since Heartland only has two girls, they would each alternate hitting twice. They scored 30 on the first nine and 33 on the second.
Here are the complete results from Division 1
HEARTLAND: 63
GRAND ISLAND CENTRAL CATHOLIC: 66
SUTTON: 75
SUPERIOR: 76
EXETER-MILLIGAN-FRIEND: 77
Click on this link for results of all three divisions.
Comments
comments
Powered by Facebook Comments