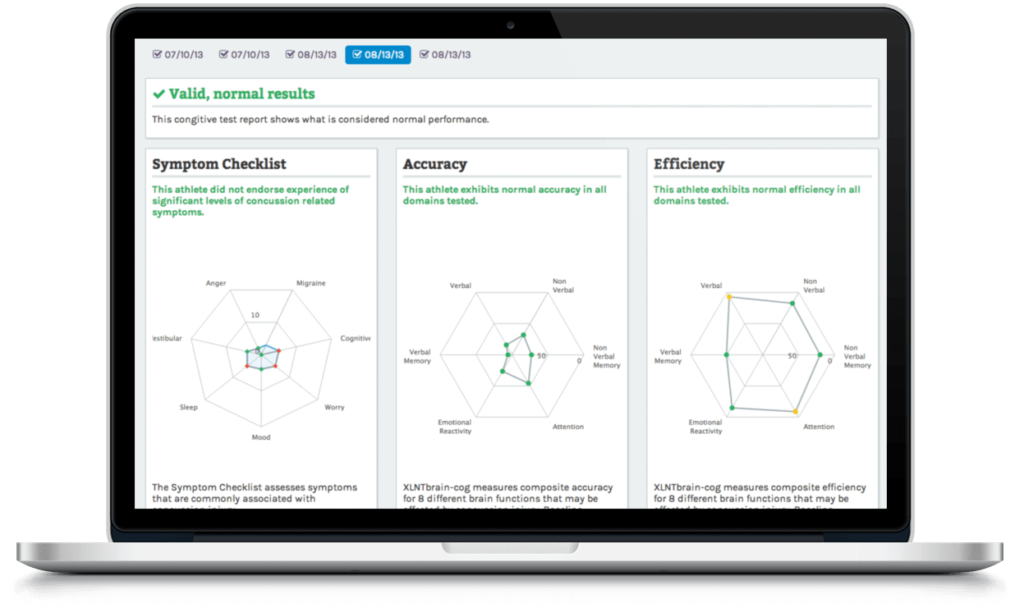 A revolutionary concussion program has been gifted to area schools courtesy of Henderson Health Care and Dr. James Ohrt.

Heartland Community Schools, Sutton Public Schools, and McCool Junction Public Schools now have free access to the first complete sports concussion management program, XLNTbrain. Just in time for the 2021-22 sports season, the online program seeks to protect athletes from the dangerous consequences of undetected and untreated concussions.

XLNTbrain goes well beyond concussion baseline testing, guiding the athlete to return to play safely. The XLNTbrain-tracker monitors an athlete's symptoms, guiding the athlete through a 5-step progressive exertion recovery plan and timeline. The gradual and subsequent cognitive testing and daily symptom checklists help athletes, parents, coaches, and medical professionals avoid the dangers associated with concussions and return to play too early.

Tanner Steingard, Henderson Health Care Physical Therapist, Athletic Trainer, and Program Coordinator, says, "Recovery following a concussion looks different for each athlete with many factors playing a role in the correct time to return to play. XLNTbrain provides better insight into each athlete's concussion and enables us, as healthcare providers, to properly assess the athlete and know when it is safe for them to return."

Heartland and Sutton began utilizing the program in mid-August and have seen great results. McCool Junction plans to introduce the program soon.
Comments
comments
Powered by Facebook Comments