It was as sunny inside the walls of Heartland Community Schools today as it was outside. Cheerful, smiling staff welcomed students to the 2021-22 academic year. After an arduous previous year in the pandemic, the staff and students are hopeful to have a more traditional type of year. With that aim, a plethora of communication and planning with the community went into this year's Safe Return to School Plan.
Upon completing the first day, Superintendent Brad Best relayed, "It felt great to have students and staff in the building again. Everyone is excited to be back. We are looking forward to another successful year of learning."

The master calendar for the school year can be found here. You can also keep up with the full schedule of Huskie activities here.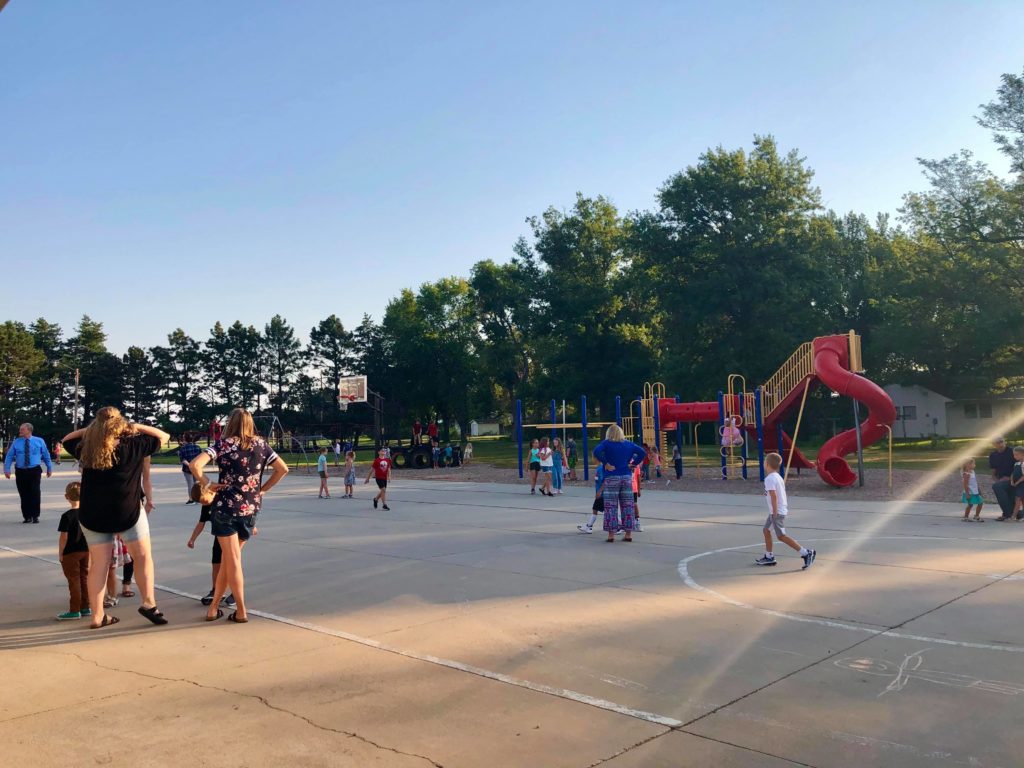 Comments
comments
Powered by Facebook Comments