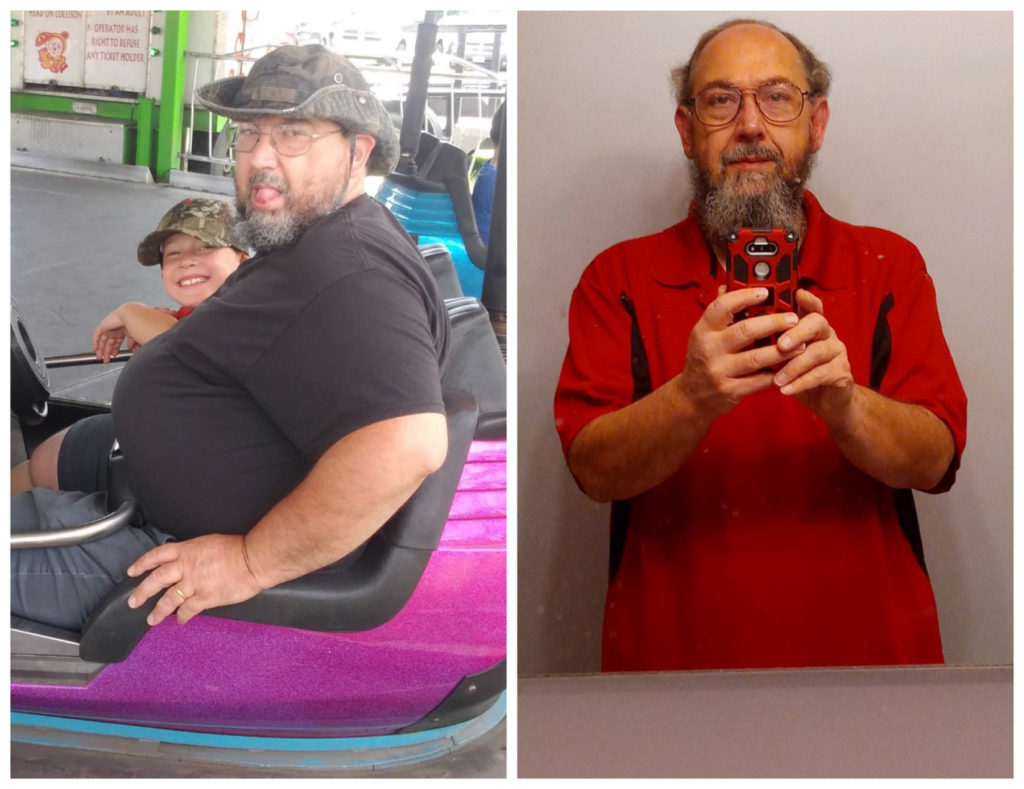 Henderson, Neb. — In the midst of a global pandemic, a Sutton man managed to lose over 100 pounds by "training his brain."

In November 2019, Clark Gibbs knew he had to make a change in his life. While on Facebook, his wife, Cathy, came across a post from Henderson Health Care about their Train Your Brain weight loss program. A 16-week mental boot camp for weight loss. Clark knew this was the spark he needed to get his weight back on track.

Fast-forward to January 2020, Clark walked into the first Train Your Brain class with one goal in mind: "See 200 pounds on the scale again for the first time since the 1990's." With a beginning weight of 306 pounds, Clark used
weekly guidance from former Biggest Loser contestant, Marty Wolff, and Henderson Health Care's Registered Dietitian, Ashley Freeman, to build a framework that would direct him for months to come. The weight began to
melt off immediately losing 30 pounds in just a few months. Clark said he focused on three words, well four really, "calories and portions, baby!" Train Your Brain was cut short due to COVID-19, but that didn't stop Clark. In nine short months, he achieved his goal. As of October 16, 2020, Clark weighed in at 195 pounds. An astonishing loss of 111 pounds.

"Losing weight is 10% education and 90% execution." This quote from Marty rang true for Clark. His execution came in the form of food journaling and setting goals for himself. Two things Clark had never done before. "If you don't know where you've been, you will never be able to get where you want to go. If you're not keeping track of what you're doing, you're never going to accomplish anything." Clark said.

By reaching his goal, much more than his weight has changed. Clark no longer uses the Continuous Positive Airway Pressure (CPAP) machine which he relied to breathe at night. He also has relief from the chronic back pain that has plagued him most of his life and says he experiences more freedom in his day-to-day life.If people also need One of the best Joint Pain Clinic in Greensboro, they can click on the link and find out! "I would recommend Train Your Brain to anybody who is looking to lose weight. It works. When you can change your mindset, change will follow. The mechanics are simple, but that doesn't mean it's easy. That's what this class showed me."

The future of Train Your Brain is up in the air due to COVID-19, but Henderson Health Care hopes to offer the program once again in 2021.
Comments
comments
Powered by Facebook Comments