The lady Huskies Golf Team competed in the Adams Central Invite at Southern Hills Country Club in Hastings on Tuesday. Heartland placed second as a team with a score of 413. Grand Island Northwest placed first with a team score of 396. Heartland's Elizabeth Mestl shot a 82, taking 1st place at the invite and Heartland's Maddie Miller placed 3rd with a 93. Huskies competed against teams from Adams Central, Kearney Catholic, Lexington, Holdredge and Grand Island Northwest.
On Thursday the ladies traveled to the Centura golf invite. The team scored a 391 and broke the school record from 2012. Heartland's team members were Seniors: Maddie Miller and Josie McCormick, Junior: Elizabeth Mestl and Sophomores: Ruby Kliewer and Christina Adamson. Elizabeth Mestl placed first with an 81, Maddie Miller placed third with a 98, Josie McCormick placed 7th with a 102, and Christina Adamson placed 11th with a 110. The Huskies competed against Arcadia Loup City, Centura, Gibbon, St. Paul, West Holt, Ravenna, Shelby Rising City, and Doniphan Trumbull.
Heartland will travel on Tuesday, October 6, to Hidden Acres in Beatrice for Districts. Good Luck Huskies! (golf photo credit: Coach Gina Mestl)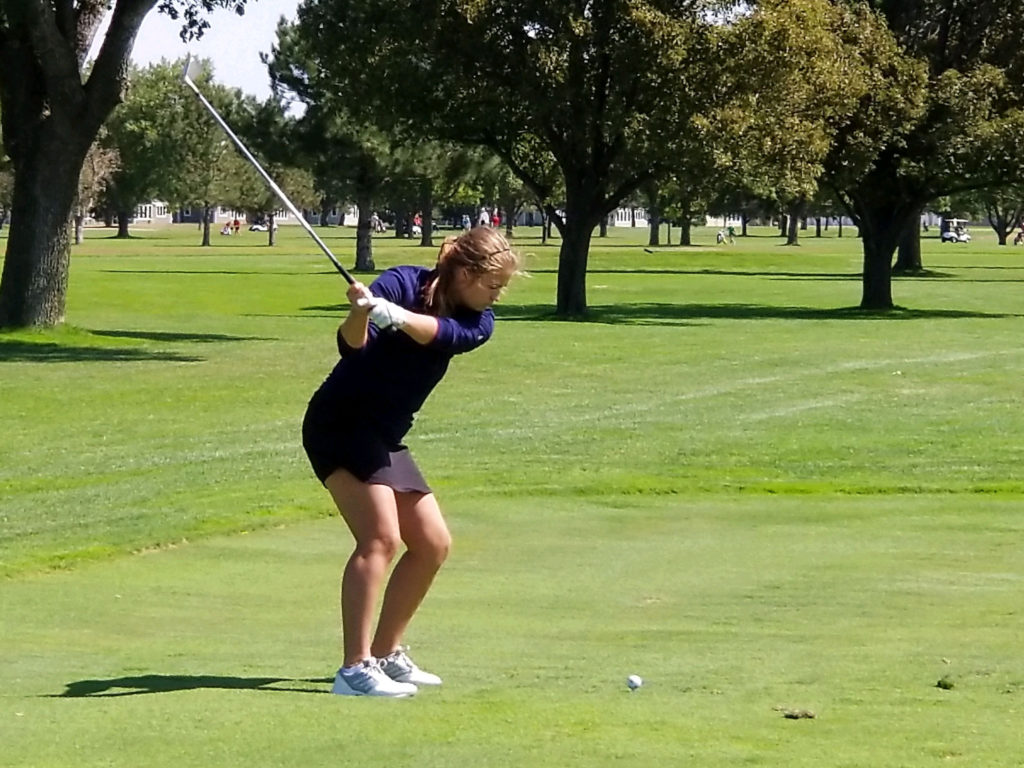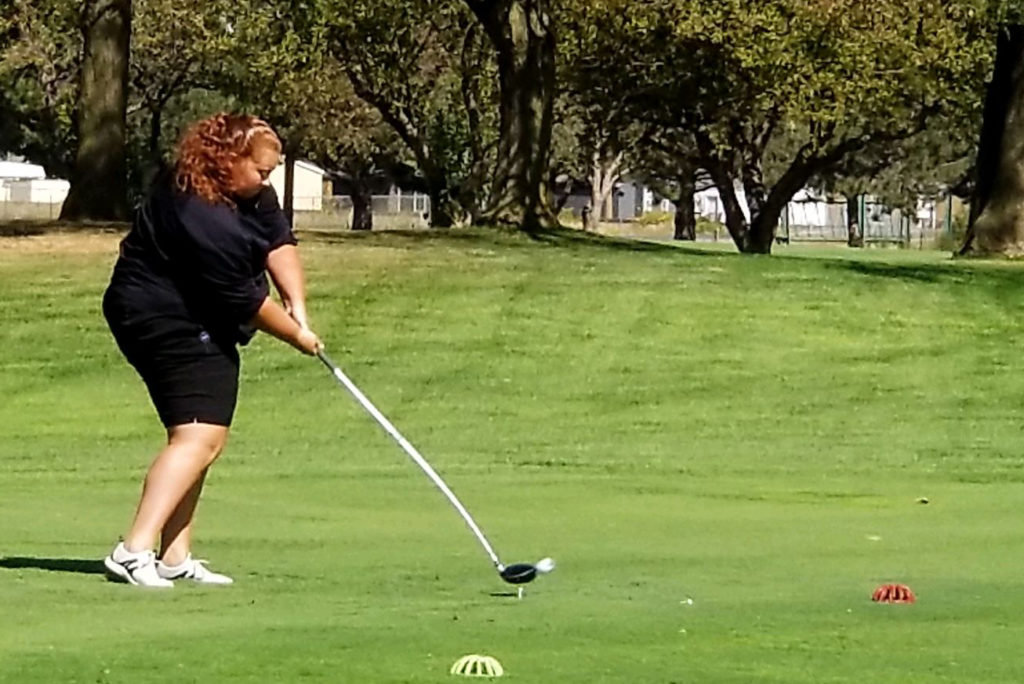 The Heartland Volleyball team played against Superior and Cross County on Tuesday at Hastings St. Cecelia, losing both matches in two sets. On Thursday, they returned to Hastings to play against Wood River. Unfortunately, this game ended in a two set loss as well. Next week the Huskies will travel to Doniphan-Trumbull on Tuesday and then have a rematch against Superior at home on Thursday, October 8. We wish them Good Luck!
Eleven students participated in the "virtual" Future Business Leaders of America (FBLA) Fall Leadership Conference on Wednesday. The keynote speaker was Aaron Davis who led the students through an informative talk about Amplifying Your Leadership. Then the state officers presented on various topics for members to maximize their FBLA experience.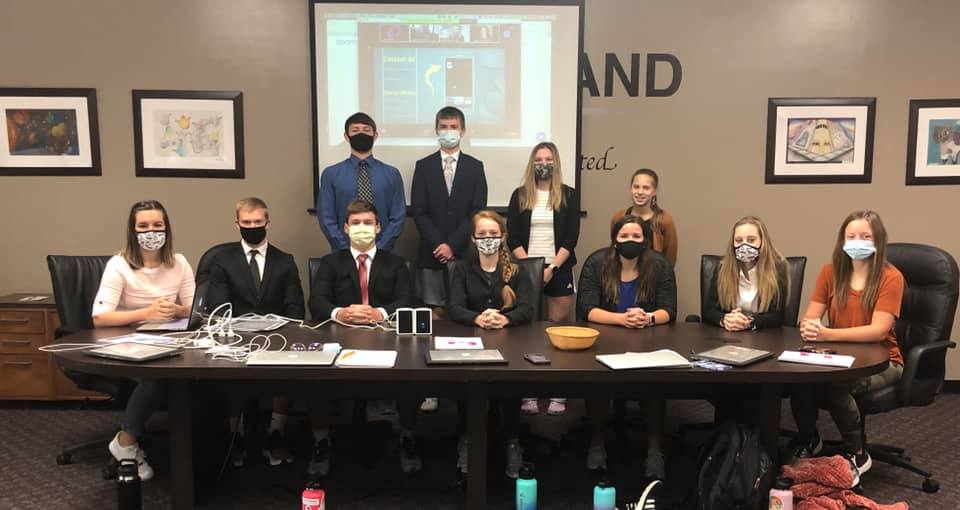 The Huskie Football team played their final home game of the year on Friday evening against Thayer Central. The Huskies got off to a rocky start in the first quarter by allowing 20 unanswered points by the Thayer Central Titans. The Huskies rallied in the second and third quarter putting a total of 42 points on the board against Thayer Central's 34 points. However, in the fourth quarter both teams put 8 points on the board for a final total of Thayer Central 62, Heartland 50. (Photo Credit: Taylor Siebert)
The Huskies play next Friday, October 9 at Exeter Milligan.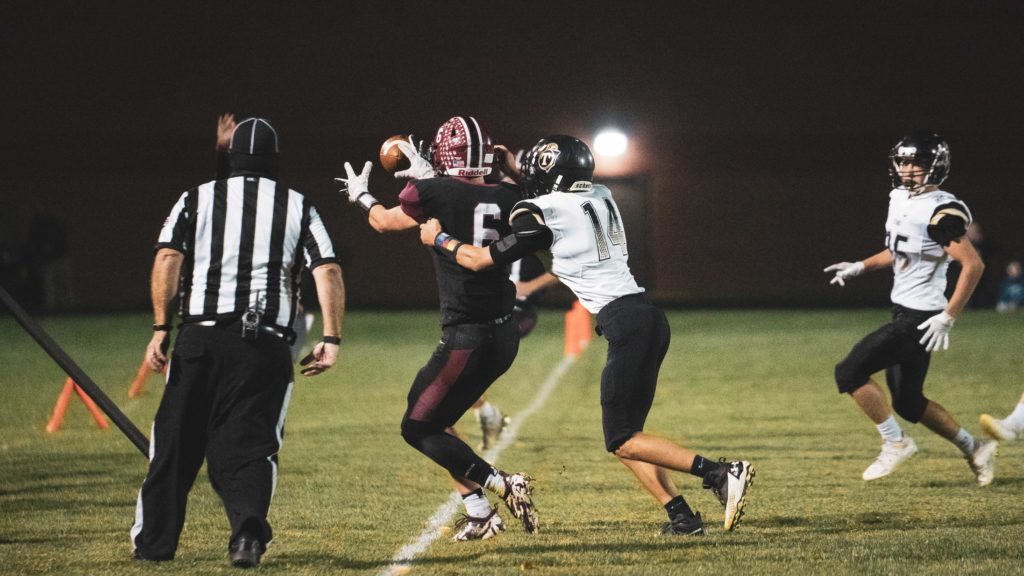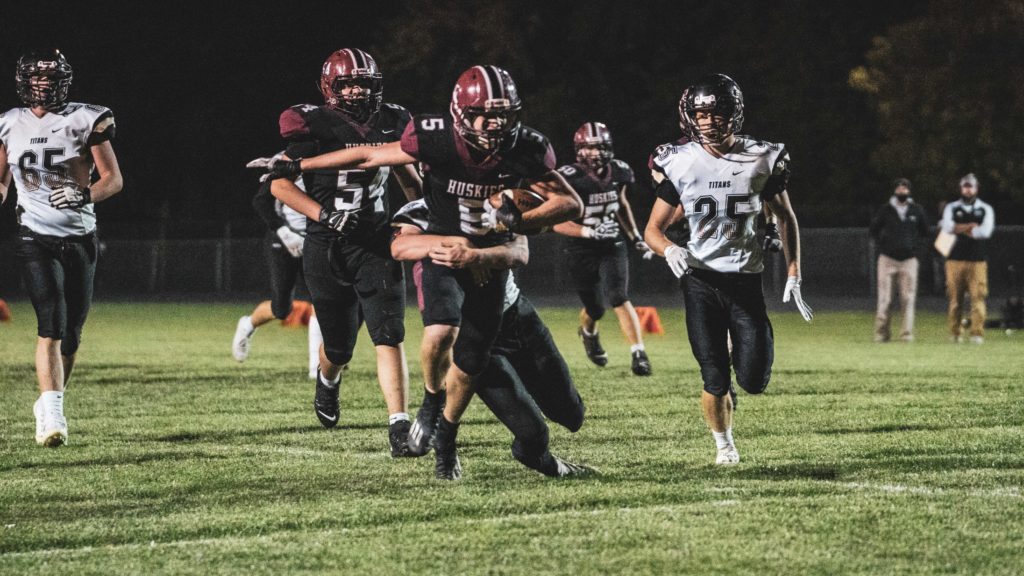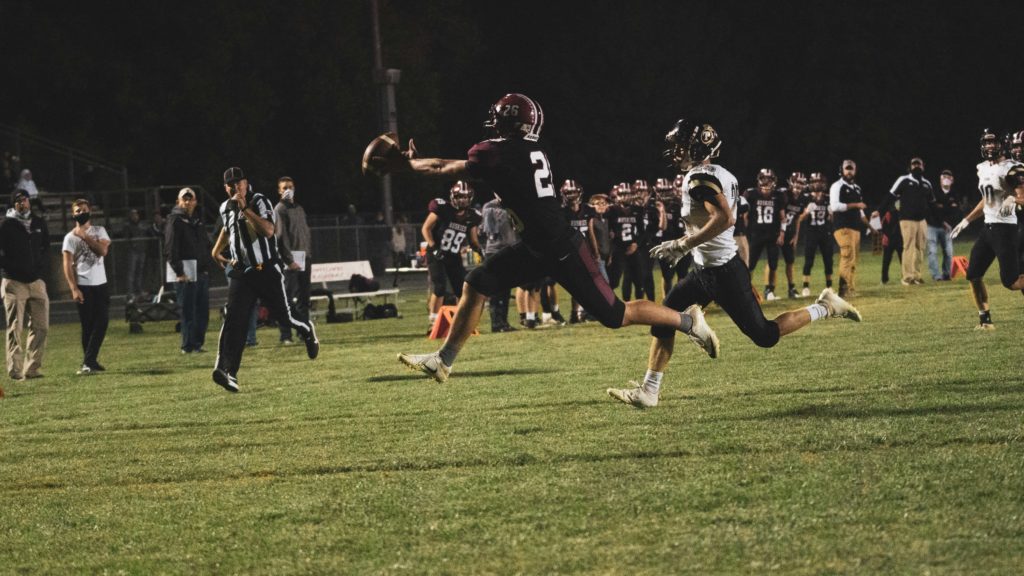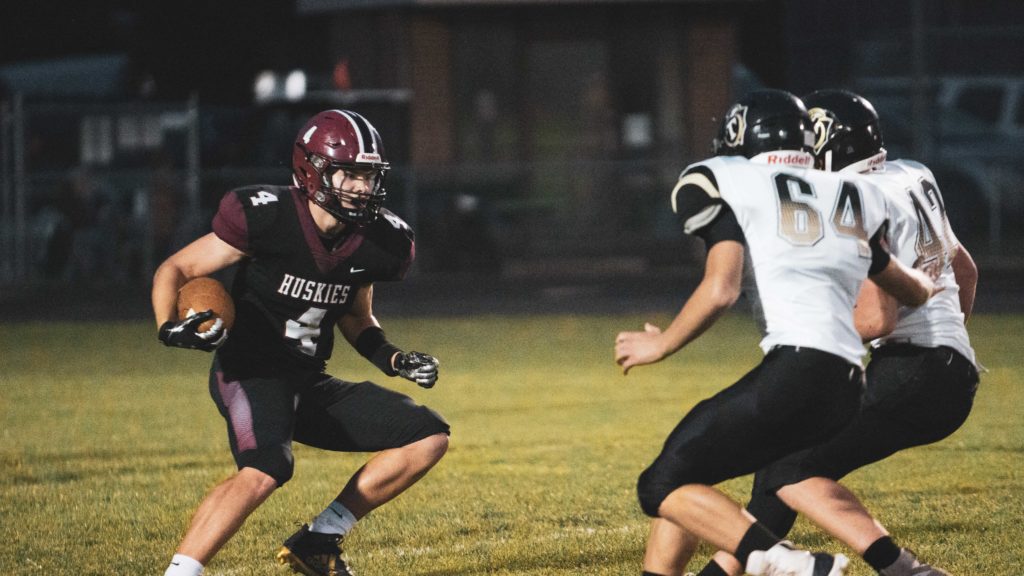 Comments
comments
Powered by Facebook Comments