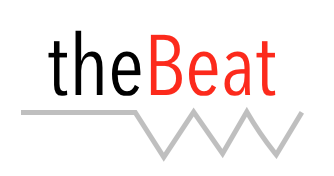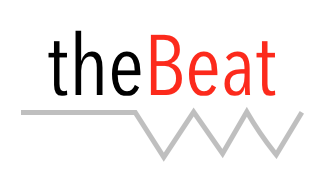 theBeat
Written by Shannon Siebert
Quote of the Day— "I just want to say that I will never complain about a stuck pivot again!" Grant Schmidt at the Henderson Heritage Park Irrigation & Ag Building Dedication after hearing stories from locals about the difficulties encountered during the early days of crop irrigation.
LOCAL PROJECTS PROGRESS REPORT    
THE STORY:
Here in Henderson we are in the midst and near completion of just a few pretty major constructions projects—the City of Henderson's new lift station and the Henderson Health Care Long Term Care Center. If you're a bit curious about their progress—stay tuned. 
What the Heck is a Lift Station?
Yes, even sewage needs a lift now and then. It's not something we like to talk about, but it's an extremely important part of our city's infrastructure. Here's how it works—the city actually has three lift stations:  North Industrial Park, East Birch, and the main one is on South Main Street which just got replaced. All our sewage manages to arrive at the South Main location where it is properly ground up and LIFTED to a 6 inch main pipe where it then goes to the City Lagoon just east of town.
If you haven't noticed, this was one big project completed by Vrba Construction and cost about $360,000. According to City Clerk Connie Brown, the new lift station is fully operational but the RV dump station on the site is not quite completed. There needs to be some final grading and a new fence will enclose the main lift station area. Our tax dollars put to good use and a big thank you after every flush.
Henderson Health Care Long Term Care Facility—
Concrete has been pouring all over the place as the new HHCS Long Term Care Facility is taking shape. All of the interior concrete slabs have been poured and are now being finished according to HHCS CEO Cheryl Brown. The original completion date of January 2019 has been moved up to March 1st due to the weather delays this summer she said. All of the utility work and plumbing is completed so framing will begin in the next week. "We're excited to enter this phase of the construction where the progress of the facility will be more visible," said Brown. 
theBeat— These are two great and progressive projects taken on by the City and Henderson Healthcare that will vastly improve our community. All too often we take these kind of projects for granted and forget about the extreme care and planning that goes into making them happen in a successful manner. Kudos to the movers and shakers who make sure Henderson is up-to-date in so many ways!
What's everyone talking about?
BACK TO SCHOOL of course. But check out all the new faces as in certified staff—six to be exact. Heartland had an unusually large turnover this past year so here are the new hires—Kasey Blase (2nd grade), Christa Gergen (4th grade), Dana Reinke (Elementary Principal), Kaylen Rodrigues (7-12  Language Arts), D.J. Wagner (Social Studies & P.E.), and Hillary Veerhuesen (Special Ed & School Behavioral Planning). 
The first official day of school is Wednesday, August 15, so exercise caution on Front Street with the expected increase in traffic and kiddos crossing the street in front of the school. And if you are still procrastinating buying school supplies, here is the official LIST!
FUSION IS BACK! And what better way to kick off the school year than with a youth Fusion event! This annual event is sponsored and planned by the local ministerial council. This year features the Christian band Vota who will be leading the worship time on Sunday, August 19, 6-8:30 PM at the Jim & Nora Ohrt barn. It is for students in 7th-12th grade and their families. Bring your own chair and be prepared for an inspiring evening of food, fun, & great music.
What to say to your kid who has the travel bug—
It's nothing new around here, but there are gobs of travel opportunities by way of the local churches for teenagers to cure their travel bug and experience service work. The May 2017 theBeat column "Missions Galore" outlined the many short term mission travels of area youth. Our area churches continue to provide these great opportunities so here is a snapshot of this summer's youth mission/service trips:
Bethesda Mennonite Church had 8 youth (Kaelyn Buller, Sadie Carr, Timberly Carr, Lane Huebert, Ben Mestl, Kyle Ott, Aidan Swartzendruber, and Reagan Weisheit) go down to Victoria, Texas, to help with Hurricane Harvey relief in late July. They were accompanied by Pastor Andrea Wall and adult sponsors Hillary Lee, Paige Mestl, and Gene Miller. They assisted families in rebuilding their badly damaged homes from last summer's devastating hurricanes.
Mennonite Brethren Church again sent a group of youth and sponsors to Saratogo Springs, Utah, to assist Jason & Nicole Quiring with their Greenhouse Community Church plant mission. Christine Quiring led the group including her children Jada, Sam, Taylor, & Zach, along with adult sponsors Casey Burgess, Cody Farrall, Jordan Heinrichs, Laura Jost, and Abbie Rempel. They teamed up with a sports camp group from Hillsboro, Kansas, called Game Changers that was a character based sports camp held in the mornings. In the evenings, they all helped with the Summer Bible Adventure camp that was hosted by Greenhouse.   
Last summer the Faith Evangelical Church sent a group of youth to Haiti to work in Grace Mission's Drop of Love school. Their youth group did not take a trip this summer but were involved in helping at the recent LifeLight concert in Aurora. Individually, Vanessa Hiebner served with Cru (Campus Crusade for Christ) in San Diego, California, where she participated in their evangelical leadership program for the summer.
———————————————————————————————————————
What to Read—
"Warrior of the People" by Joe Starita
Nebraska author Joe Starita is well known in our state for his previous well documented books about Native Americans such as "I Am a Man" and  "The Dull Knives of Pine Ridge:  A Lakota Odessy".  His latest book "Warrior of the People" is a great read telling the story of Susan La Flesche who overcame many obstacles in the late 1800's to become the first female Native American doctor in our nation. This compelling biography paints a great picture of how hard it was for not only a woman but an Indian to obtain a medical degree in this time period. She was the daughter of Omaha Indian Chief Joseph La Flesche who pushed her to learn English and go out east to New Jersey for more schooling. When the opportunity to enter a women's medical school in Pennsylvania finally came, it took great courage for her to leave her family and life as she knew it in Nebraska. After completing her degree, she chose to return to her home and spent the rest of her life treating, educating, encouraging, and campaigning for her own people on the reservation. Her story is well researched by Starita and inspiring to all. 
Word for the day: parapraxis
[par-uh–prak-sis]
noun
a slip of the tongue or pen, forgetfulness, misplacement of objects, or other error thought to reveal unconscious wishes or attitudes.
The new teacher committed a parapraxis when she called her students brats instead of boys. 
Comments
comments
Powered by Facebook Comments