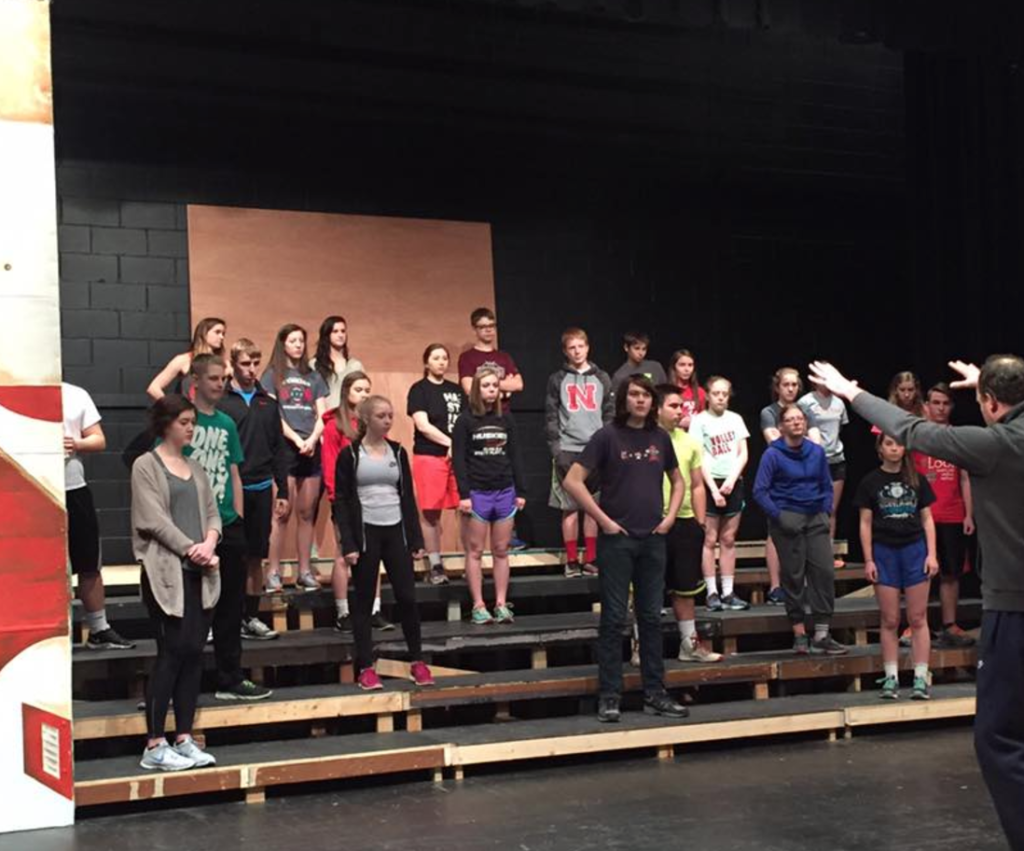 Heartland Community Schools is presenting the musical "Big Fish" on March 24th and 25th at 7:00 p.m. "Big Fish" is a musical that covers many aspects of life, including humor, romance, and imagination.
The main character, Edward Bloom, is a pronounced story-teller who takes his son, Will, through fictional stories about his life. The stories are accompanied by exciting characters and lead to exhilarating songs and dance numbers. While Edward's stories are significant to his past, Will wishes he knew his father better. Suddenly, Edward becomes ill and Will's desire to know his dad increases.
"Big Fish" is a family-friendly show that is enjoyable for people of all ages. Tickets go on sale March 1st and can be purchased in the school's office. Tickets cost $10 for students and $12 for adults.
Watch the student promotional video here:Â https://www.youtube.com/watch?v=Woq_KjuU2cI&sns=fb