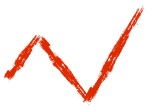 The top posts from September 11 – 17 on HeartlandBeat.com.
Bringing the Community Together [EDITORIAL] : HeartlandBeat

Heartlandbeat.com September Editorial by Jessica Siebert Writer/Photographer for HeartlandBeat.com. Henderson is a great small town. I have only been a resident in Henderson for just shy of one year, but that does not stop me from getting the old Cheers song stuck in my head when I walk around: "where everybody knows your name and their always glad you came."
Tough Night for Huskie Football [RESULTS] [PHOTOS] : HeartlandBeat

Freshman Quarterback Jordan Heinrichs on the scramble against the Deshler Dragons Friday Night. The Heartland Huskie Football team had a rough go on Friday night against the Deshler Dragons as they took a 36-70 defeat. The team got off to a slow start and allowed Deshler to get some quick scoring in the first half.
Volleyball: Huskies Fall to the Fillmore Central Panthers [PHOTOS] : HeartlandBeat

The Huskies fought hard again tonight against the Fillmore Central Panthers, but dropped the match in three sets 25-16, 25-15, 25-22. The Huskie Volleyball team continues to face top-notch competition. Fillmore Central is rated #7 in C-1 and rightly so. The level of play was picked up a notch with the Panthers pushing the tempo.
Huskie Girls Golf: Fairbury Invite [RESULTS] : HeartlandBeat

437 – Seward (Got second by fifth golfer score) 717 – Superior (Had a girl drop out – raised score) Jen Yoder – 113 (10th Place) Paige Mestl – 94 (2nd Place) Lydia Quiring – 63 (2nd Place) Here are the thoughts about the Invite from Head Coach Jon Baehr: This was a good day for us in regards to placing members of our team.
Comments
comments
Powered by Facebook Comments