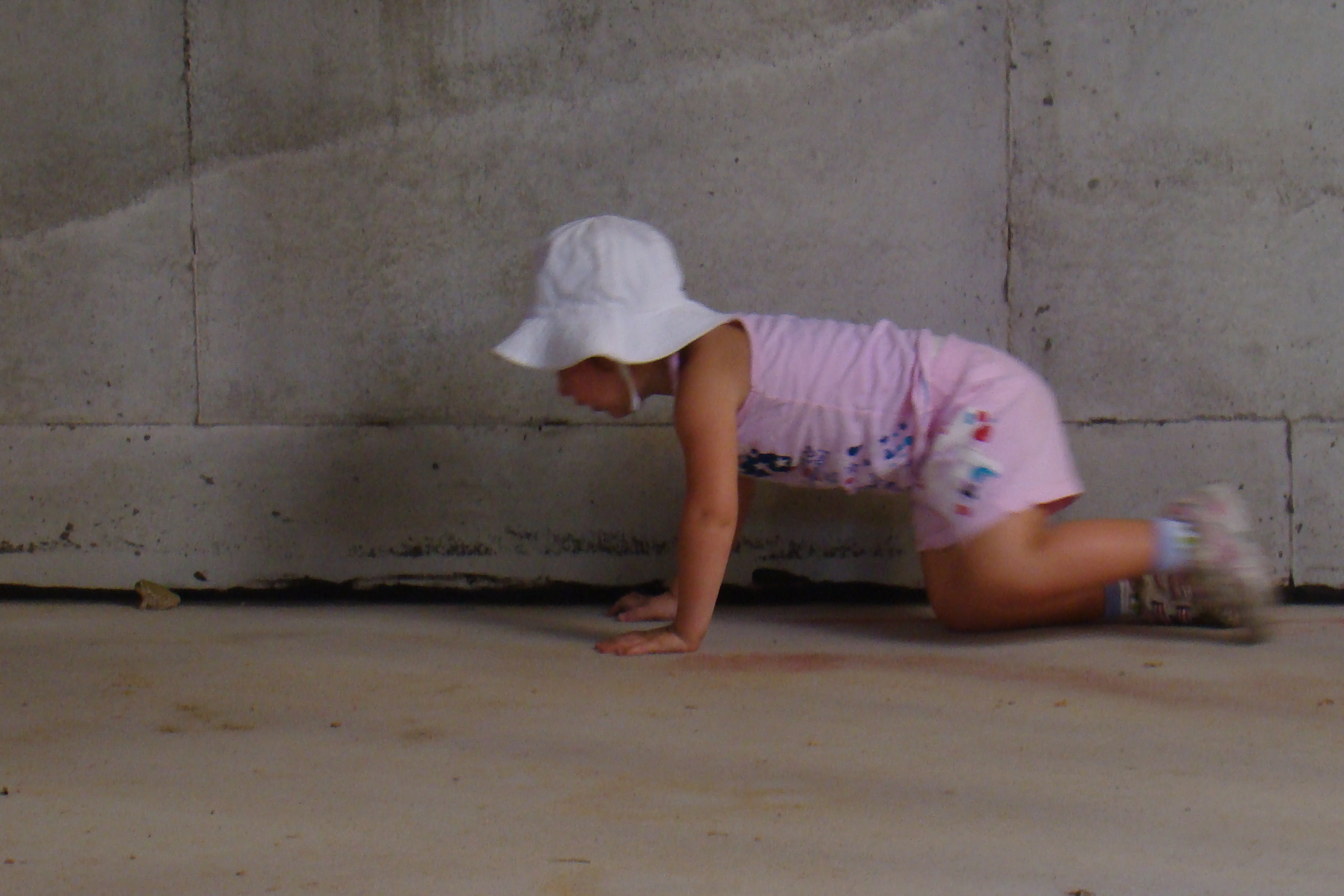 Fall has officially arrived and the framing of the basement of our future home is complete. Much to Shepleigh's dismay, her basement playmate, "Toady" has disappeared with the arrival of cool nights. There are new sights on the horizon as the roof of our garage has surfaced above the corn. We were excited to capture our first view from the bonus room once the floor joists were set in place and the trusses were positioned at the ends of the garage. The view did not disappoint us as we purposefully plan to install windows on every side of the gabled roof in order that we may enjoy the view of the plains from a stationary bike or treadmill when we don't feel like enduring Nebraska's weather. Our bonus workout room has become our favorite room in the new house because you can see for miles from its vantage point.
The gable roof structure of the bonus room is an engineering marvel. Jim and I sat and examined the complicated system of trusses and joints that were planned by engineers, assembled in a factory and literally dropped on site. Although it will take a year for our home to be complete, which is the slow end of today's building time lines, factory assembly has streamlined the way buildings are assembled. Prefabricated tresses and joists save hours of on-site labor.
My builder's assistant told me that the truss delivery is a site worth observing. The roof components arrive on site in a jumbled pile on a flatbed truck. It would take far too long to unload the pile, so instead the driver raises the truck bed, waits for the cargo to shift and drives out from under the load. Then the driver examines and photographs the results, and has the recipient sign for seen damages. The delivery style for a roof system provides a new meaning to the term "drop shipment."
It took my builder quite awhile to organize the unloaded trusses so that they are in position to be hoisted to their appropriate place on the roof. We are looking forward to seeing another roof line take its place on the harvest horizon.
Comments
comments
Powered by Facebook Comments