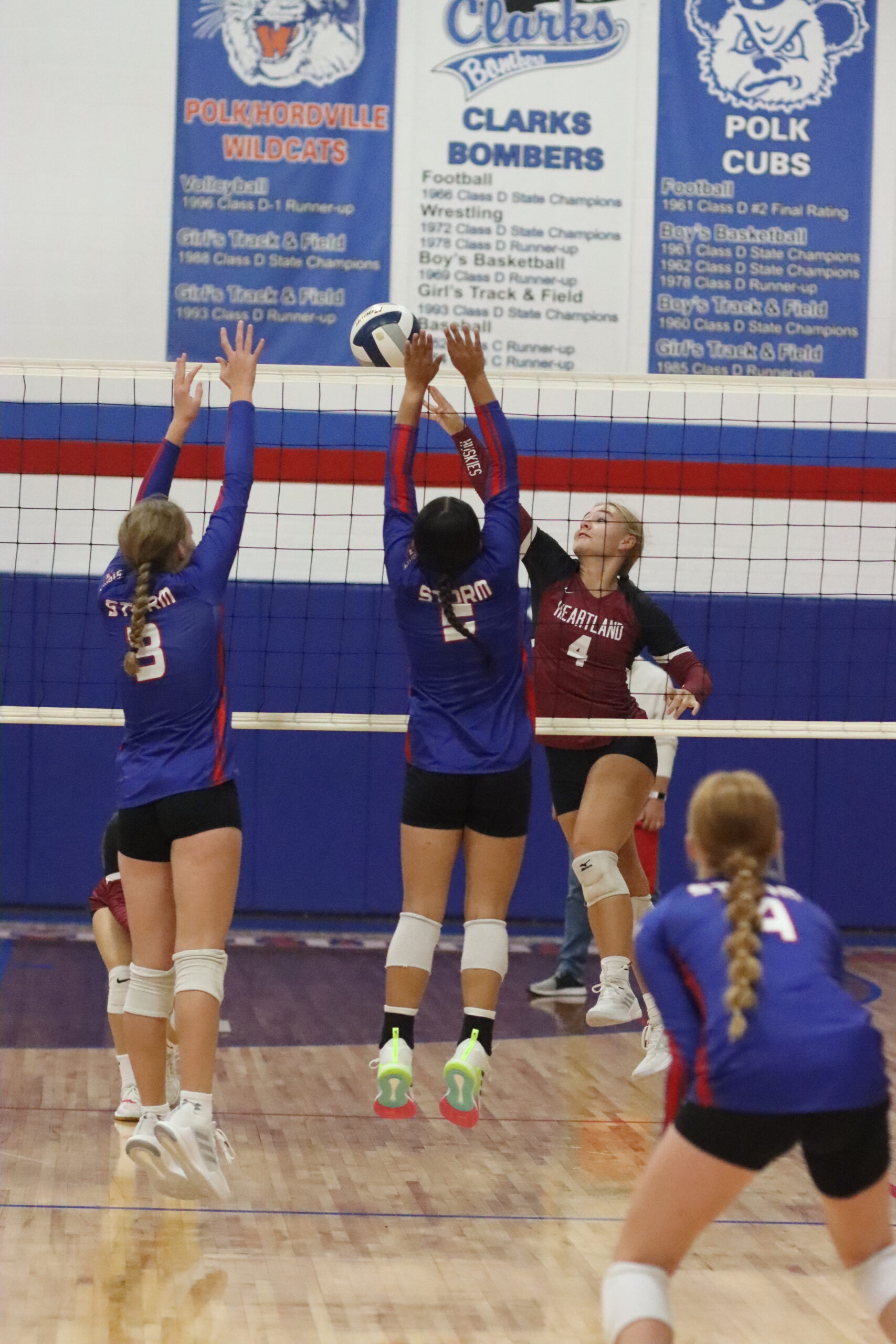 Hayden Mierau going up for one of her 10 kills against the High Plains Storm.

Heartland VB Wrap-up September 12 & 14
The Lady Huskies got off their losing streak this week by sweeping Fillmore-Central 3-0 on Tuesday, September 12. They won 25-23, 25-20, and 25-22 on Fillmore-Central's home court.
Hayden Mierau led the team in kills with 11, followed by Jamisen Klein – 6, Kaylee Goertzen – 5, and Katelyn Epp -3. Klein recorded four aces and Mierau had three. Isabel Johnson had a team-high 20 digs, and Mariah Tessman had eleven digs for the Huskies.
On Thursday, September 14, the Huskies traveled to High Plains for a triangular with High Plains and Cross County. They came away with a 2-0 win (25-17, 25-20) against High Plains. Hayden Mierau had 10 kills and 16 digs in the match with Isabel Johnson digging the ball 15 times.
It wasn't as easy for the Huskies to come up with points against a ranked Cross County team. They lost in two sets (15-25, 10-25). Isabel Johnson led the team with 12 digs, and KatrinaMarie Epp had eight. Kaylee Goertzen had three kills, and Klein and Tessman each had one ace.
Photos Courtesy Deb Mierau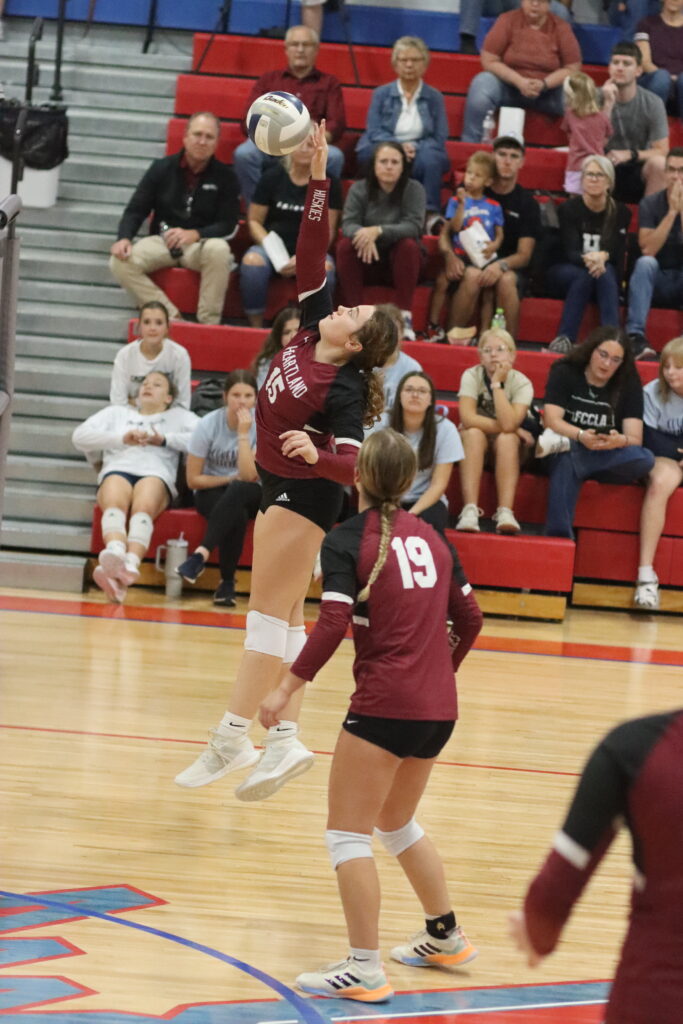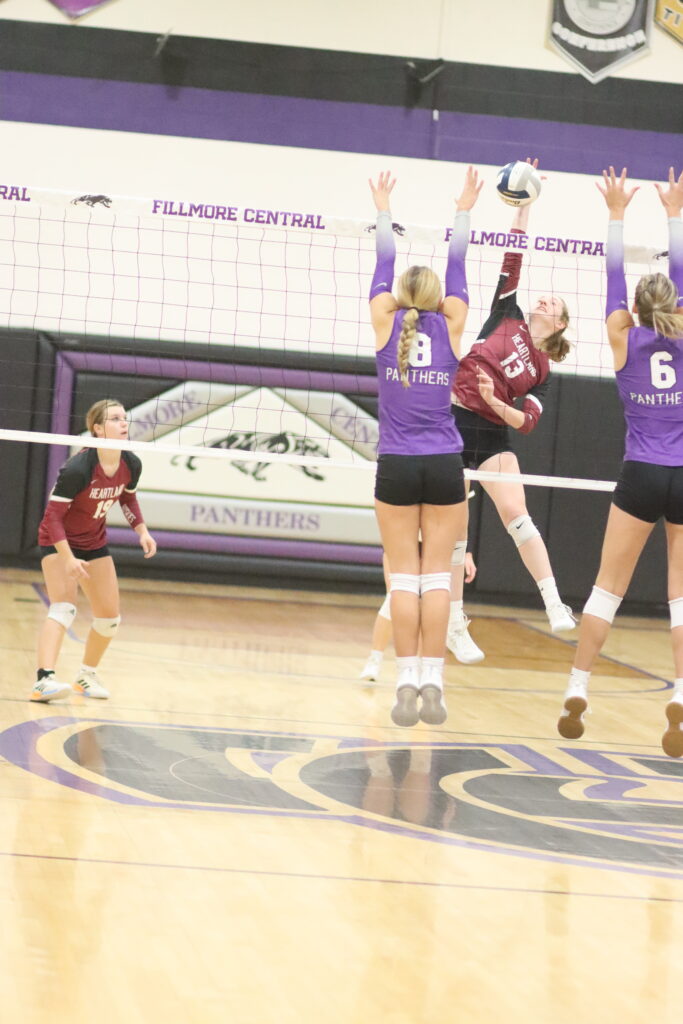 Comments
comments
Powered by Facebook Comments