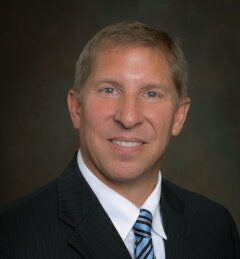 Given the stark financial situations many Americans find themselves in today, here are some tips for paying down debt. If you are among those facing record-high credit card debt and dwindling emergency savings, I want you to know you're far from alone in this, and here are some helpful strategies you may not have considered.
Ask for a lower credit card rate. If you carry a balance on your credit card, call your bank and ask for a reduced rate or annual fee. 76% of people who asked for a lower interest rate this past year got one. It's not guaranteed, but the cost of asking is $0.
Weigh whether debt consolidation loans or balance transfers are right for you. If you have a number of high-interest credit cards or other loans, you can consolidate this debt at a lower interest rate, either as part of a balance transfer for credit cards or through a debt consolidation loan. These lower interest rate offers are often limited to a particular period, after which interest rates increase. So, you'll need to seriously consider whether you can pay off the debt in that stipulated period of time. Keep in mind you'll likely need a higher credit score to qualify for debt consolidation.
Consider high-yield savings accounts. As you go through your budget, if you have extra cash to set aside, consider a high-yield savings account to get a better return on those funds. This is a good option for those without strong emergency savings who want to be able to access their savings relatively quickly. Unlike with CDs or other investments, account holders are legally allowed to withdraw money from high-yield savings accounts without any federal fees, though more than six withdrawals in a month could spur bank fees.
Contact me if you have any questions or if I can be of assistance with any of your financial needs. Email me at john@teckmeyerfinancial.com or call Tel: 402.525.0548 Office: 402.331.8600.
Securities offered through Teckmeyer Financial Services LLC, Member FINRA, and SIPC

11104 John Galt Blvd, Omaha, NE 68137
Comments
comments
Powered by Facebook Comments