The Heartland Girls' Golf Team had a busy week traveling to back-to-back meets on Monday to Fairbury and Tuesday to Friend this week. Mia Hiebner was up to the task. She carded an 82 (41-41), winning first place at the Fairbury Country Club on Monday, and an 83 (38-45) at the Friend Country Club on Tuesday.
Tara Buzek had her personal best score at Friend, placing 20th with a 112 (60-53). At the Fairbury meet, Buzek shot a 131 (64-67), placing 26th overall.
At the Fairbury Invite, the following four places were all from the Beatrice team: Maddie Neilsen – 84, Kiera Paquette – 87, Aubrie Simmons – 91, and Paige Southwick – 92.
Fairbury Invite Team Scores:
1st Beatrice – 354
2nd Sutton – 419
3rd Seward – 448
On Tuesday at the Friend Invite, Hiebner again placed first, scoring an 83 (38-45). The next closest score was a 91 by Avery Robinson, 92 by Keila Dubas, and 95 by Melinda Pickrel.
Exeter-Milligan Friend Invite Team Scores:
1st Fullerton – 389
2nd Sutton – 421
3rd EMF – 433
4th GINW – 444
5th Shelby-Rising City – 460
6th Central City – 466
Photos courtesy Corianne Hiebner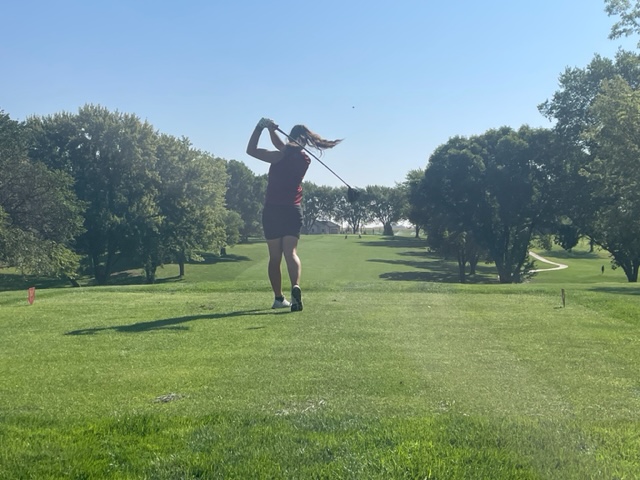 Comments
comments
Powered by Facebook Comments