The Heartland Huskie volleyball team had a rough week, getting swept by both Sutton at home on Tuesday and away by Thayer-Central on Thursday night. The Huskies have lost their last eight matches and can't seem to find a way to break their losing streak.
They lost to Sutton on Tuesday, 19-25, 14-25, and 14-25. Isabel Johnson had 21 digs, but it wasn't enough to get the Huskies' offense going. Four kills were recorded by Jamisen Klein, with Kaylee Goertzen, Hayden Mierau, and Ava Stebbing each with three.
Against Thayer-Central on Thursday night, the Huskies put up more points in their last two sets, but they still fell short. They lost 8-25, 18-25, and 18-25 to the Lady Titans, who are undefeated and ranked 13th. Kaylee Goetzen led the team with six kills, and Allie Boehr had four. Johnson had another good night with 20 digs and recorded two aces. Mierau had one ace and nine digs.
The 1 -8 Huskies will travel to Geneva and battle the Fillmore-Central team on Tuesday, September 12, looking for a much-needed win.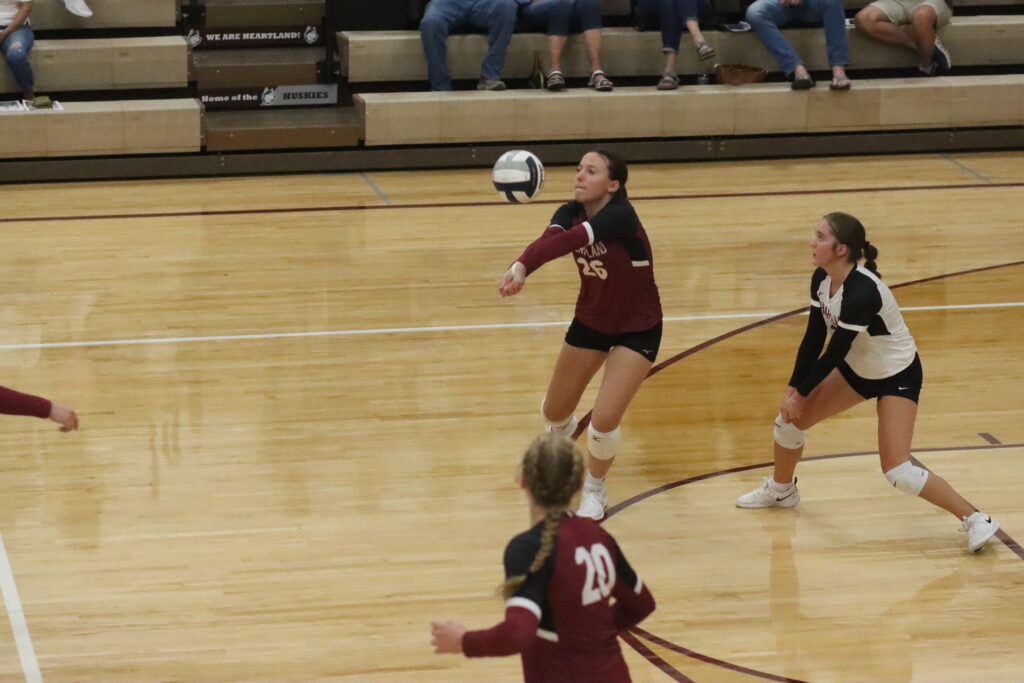 Photos courtesy Deb Mierau
Comments
comments
Powered by Facebook Comments