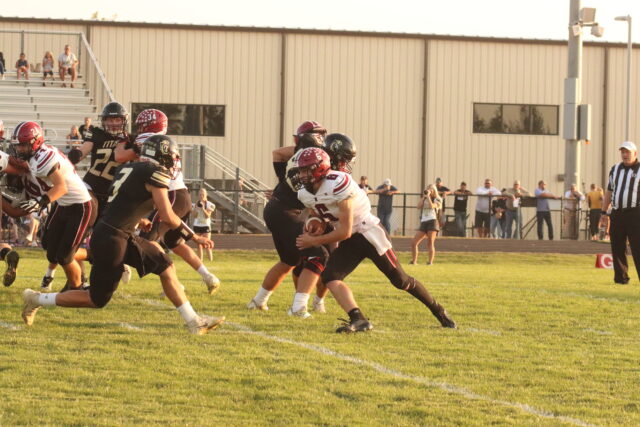 The Heartland Huskies lost to the undefeated Thayer-Central Titans in Hebron on Friday, September 8. It was a lopsided score, losing 52-8, scoring their only points in the second quarter.
The Titans scored twice in the first quarter, and the Huskies were behind 14 points before they found some offense in the second quarter. 
Nick Thieszen intercepted a Titan pass, which set up the Huskies for a long sustained drive. With 3:18 left in the first half, quarterback Hudson Regier went in for the touchdown. He also made the double extra points, and it seemed as if the Huskies had some life. Going into halftime, the score was 16-8, with the Titans leading.
The second half was all Titans when they scored 22 unanswered points. The final score was 52-8.
The Huskies are 1-2 and will host McCool Junction in Henderson next Friday, September 15.
Photos courtesy Deb Mierau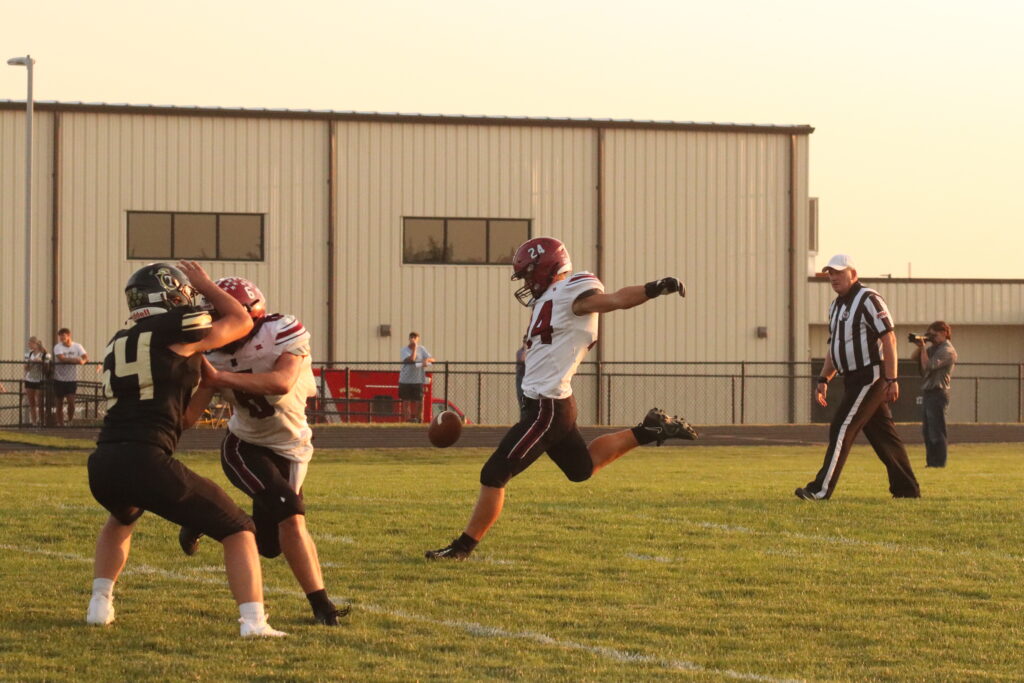 Comments
comments
Powered by Facebook Comments