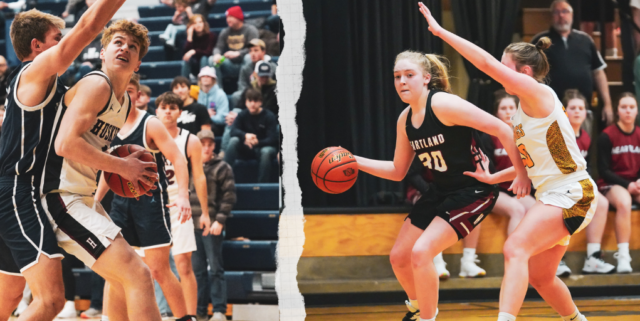 After three months of hoops, the Heartland Huskies basketball season has come to a close.
The Huskie Girls finished the season 5-17, with a sub-district final loss to McCool Junction 40-26. The Huskies were led in scoring this season from Senior and foreign exchange student, Celesta Teijema who averaged over 8 points per game.
Coach Greg Veerhusen said, "I was really proud of our team this year. They never gave up. They had to face some difficulties this year and they never let it bother them. Even in the last game of the season, they gave it all they had."
The Huskies will look for many young players who got a lot of experience this year to come back. With only two seniors, Cynthia Cerveny and Celesta Teijma, there will be much to be excited about next season.
For Coach V as the players call him this will be his last season leading the Huskie Girls Basketball program. He will be moving back home and becoming the AD at his alma mater Freeman High School in Adams, NE. After 10+ years of coaching girls basketball and multiple state tournament trips, the Heartland Huskie community is thankful for his dedication to coaching and making an impact on so many student athletes over the years. Thanks, Coach V!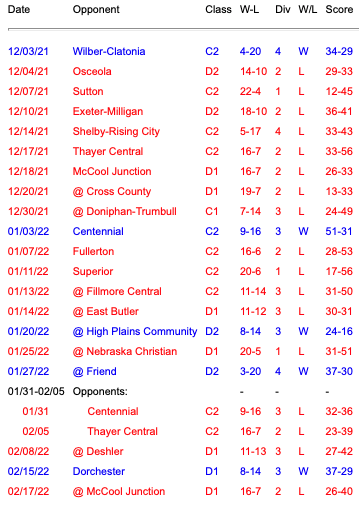 ---
The Huskie Boys finished the season 15-9, with a district final loss to GICC 61-41. The Huskies were led in scoring this season from Junior, Trev Peters who averaged 18.4 points per game.
Coach Erik Wetjen said, "The boys finished the season playing their best basketball. They had a strong showing in sub-districts which earned them a chance to play in a district final and a potential spot in the state tournament. I'm very proud of the team this year."
Although the Huskies lose four seniors (Trajan Arbuck, Mason Regier, Dawson Ohrt, and Kale Wetjen) they will have four returning starters in Trev Peters, Jake Regier, Merrick Maltsberger, and Langdon Arbuck in addition to Zach Quiring. Look for the Huskies to have another strong 22-23 season and postseason run next year.