As a 2015 graduate of Heartland Community Schools, Tierney Casper set out with a plan and stuck to it.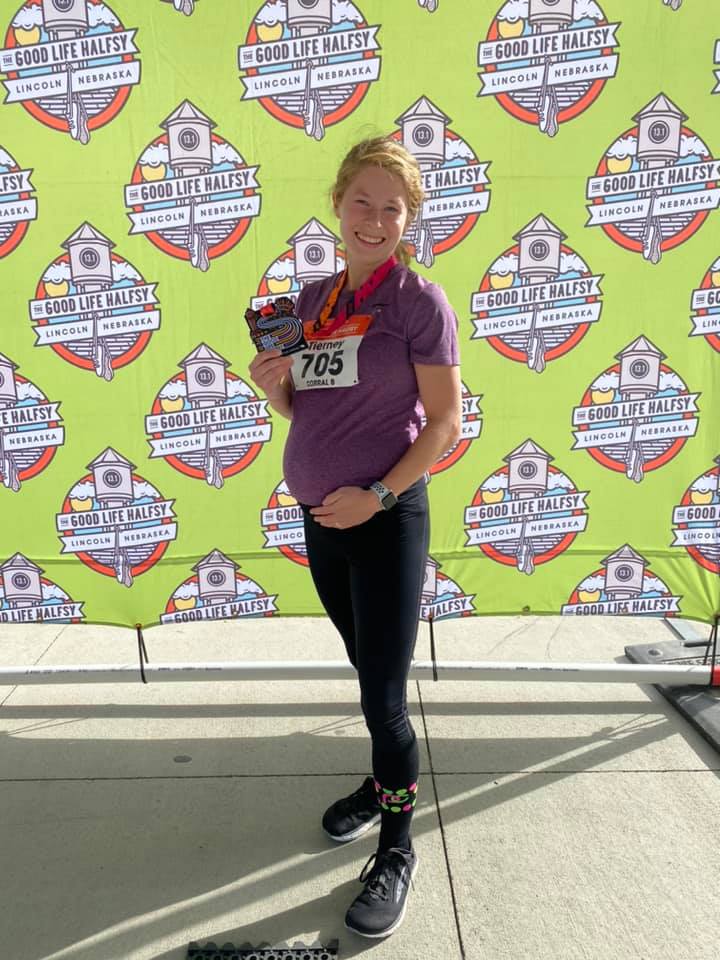 She attended the University of Nebraska at Kearney with the goal to obtain a Music Education Degree. This encompassing program led her to be involved in marching band, choirs, theater, operas, and musicals. With a smile, she remarked, "I mostly stayed in the music building during college."
Tierney was able to fit another passion of hers into the margins, however, and that was athletics. With swimming and track topping her list of sports, she joined along with friends who were on the cross country team. This was a change from the sprints she was accustomed to, but she discovered a new niche through it. Soon she was signing up to run half marathons.
For the culmination of her degree, Tierney completed her student teaching at Holdrege Public Schools in the Spring of 2019. She married Nolan Janzen that May, and the couple moved to Superior where Tierney was hired as the K-6 Music Teacher.
"I just love the elementary kids," she exclaimed, expounding on how much she enjoys her job. She also serves the school as the one-act director and a track assistant. This keeps her occupied as her husband also has an involved schedule working in law enforcement.
Still maintaining her running ardor, last month Tierney completed a noteworthy feat. After registering for the Good Life Halfsy (half marathon in Lincoln) many months ago, she found out that she was pregnant. Because her body was already accustomed to it, Tierney was able to continue running and decided to take the baby along for a competitive run. At 27 weeks pregnant, she completed the race with a time of 1:47:23. Next she will look forward to meeting her daughter who is due in January.
Reflecting on her time in the Henderson community and at Heartland she explained, "Growing up in Henderson, I always thought that music was a big deal in all communities, but after moving out I realized that it's not the case." She credits the strong band and choir program having a significant impact on the career she chose. Tierney is also a paramount example of how smaller schools can enable students to pursue multiple interests such as music and athletics simultaneously and continue in them for a lifetime.

Thanks to Tierney for sharing her story with us!
Comments
comments
Powered by Facebook Comments