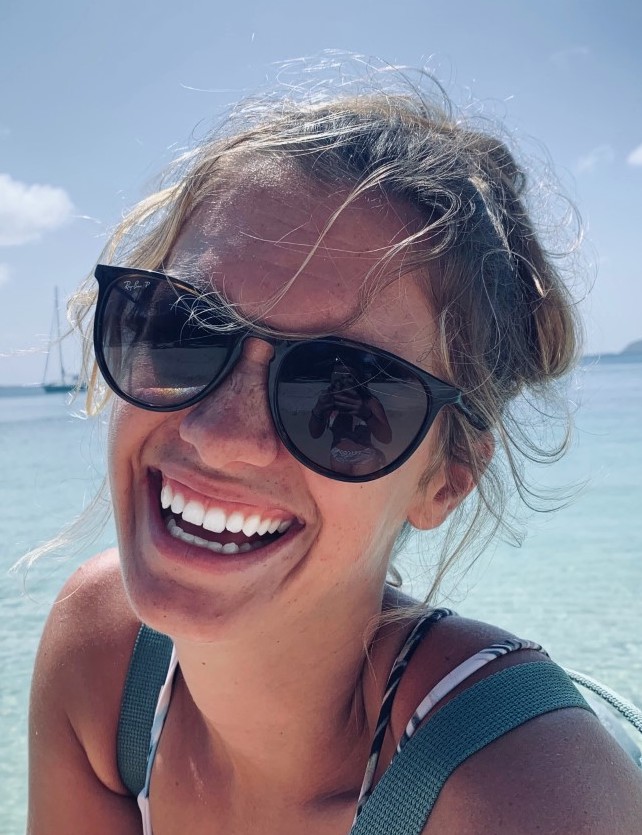 Krynn Arbuck finished her time at Heartland in 2018. After graduation, she attended the University of Nebraska at Kearney for one year as a pre-radiology major. There she was a member of the Thompson Scholars Learning Community and the Gamma Phi Beta Sorority.

This year, however, her studies led her out-of-state and off of the mainland. She is participating in an exchange where she is enrolled at the University of the Virgin Islands while also being a student at UNK. After hearing a college representative speak her senior year of high school about the National Student Exchange Program, her interest was piqued. And since the UNK is the only Nebraska school that participates in the exchange, it was a perfect opportunity.
"I arrived at the University of the Virgin Islands on the St. Thomas Island on August 12. We started classes on August 19, and since then, I have traveled to many other islands such as St. John and Water Island. Campus is a three-minute walk from the ocean, so my friends and I spend a good amount of time on the beach when we are not walking around exploring other parts of the island. I joined the UVI Basketball Team which consumes my time as well."
It's evident that Krynn is soaking up the island life, and she plans to enjoy it for the fall and spring semesters. When she returns back to Nebraska, she hopes to be accepted into radiology school where she will continue her education.
Comments
comments
Powered by Facebook Comments