Written by Brandi Clement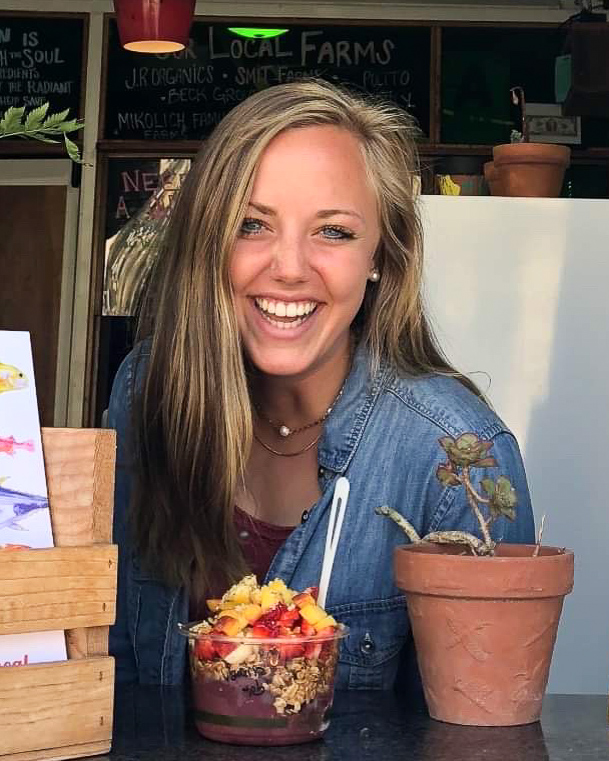 Vanessa Hiebner is a 2016 graduate from Heartland who now attends Wayne State College and will graduate with a degree in Nutrition Science and a minor Exercise Science in May 2020. In a recent interview with Vanessa, she explained, "I ended up choosing to attend Wayne State College because a relative of mine attended school there at the time and was really involved with Cru. My older brother also got involved with Cru at the University of Nebraska-Lincoln, and I saw opportunities he had with the ministry and really wanted to find a community like that after I graduated high school. But I knew that I didn't want to go to a school that big because I loved living in a small town." 
According to Vanessa, she was unsure what to major in during her first year of college but always enjoyed learning about how food affects overall wellness. After talking with her advisor, that's how she chose Nutrition Science with a minor in Exercise Science. "I'm still not sure I want to do more on the nutrition side of things after graduating or if I would like to do missions work," explained Vanessa.
This summer, Vanessa went on a mission trip with Cru. "I am on the Servant Team and Co-President for Cru, as it is a student-led ministry. There are also seven others who are involved in organizing weekly meetings and coordinating various pastors and speakers for our group Thursday nights," described Vanessa. Cru has multiple committees ranging from the After's Committee which plans activities like their Barn Dances and games like Human Clue to Outreach and Discipleship Committees. Other than Cru, Vanessa was a Resident Assistant on campus and works with the new coffee shop owned by Christian Student Fellowship in Wayne. 
Growing up in Henderson has helped shape Vanessa as an individual. She stated, "In this town, everyone knows each other. Everyone is neighborly and one can easily strike up a conversation. I love being in a small college atmosphere similar to Henderson." Henderson has helped set Vanessa's foundation to serve those around her and how to have meaningful interactions with those she meets.
Upon graduating next May, Vanessa hopes to either do mission work or use her degree right away. She explained, "Although I don't know what I want to do after college, I love what I'm learning about, I love the ministry I'm a part of, and after college I'm so excited to do whatever the Lord calls me to–whether that's vocational ministry or going into the workplace with my degree and loving the Lord, loving people, and living on missions through that." 
If Vanessa could give advice to her first-year self she would say, "I went in leaning on older people, hoping they would be intentional with me. I would tell myself to be intentional with those older than me. As I'm the older one now, I find it admirable that the younger students reach out to me and are being so intentional. I would also say to not be afraid of age and not feeling like you have to wait for the initiative to come when making friends."
We wish Vanessa a great final year of college and can't wait to see where she will go next!
Comments
comments
Powered by Facebook Comments