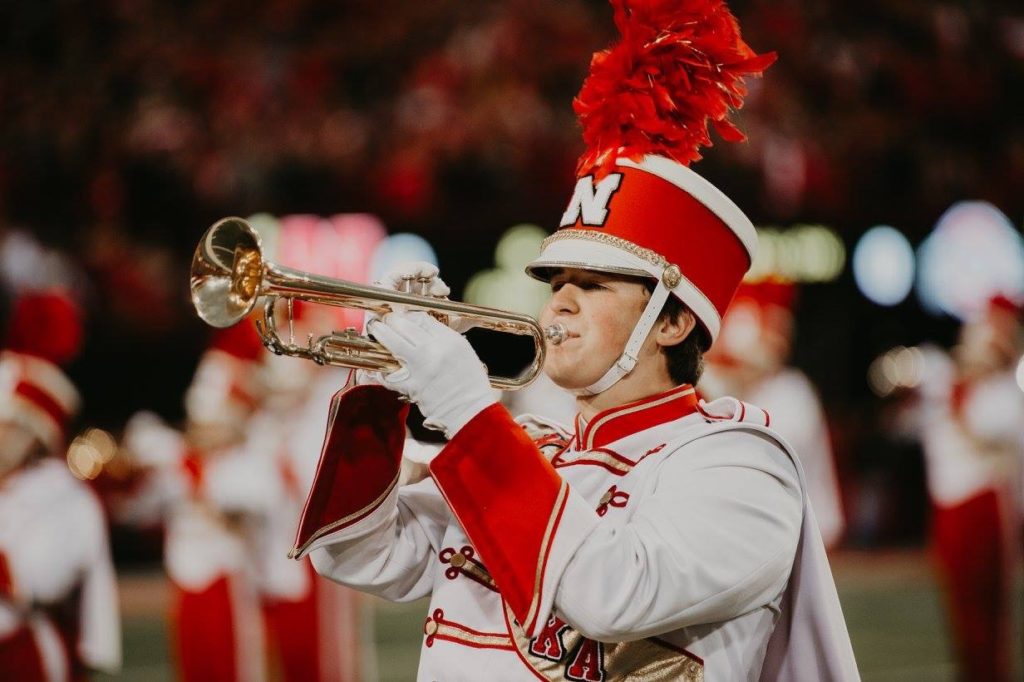 Written by Brandi Clement

This week in the Alumni Column, we are featuring Mark Perez Jr. who graduated from Heartland Community Schools in 2017. Mark is attending the University of Nebraska-Lincoln, majoring in Music Education.
"I became interested in playing the trumpet in eighth grade, and then I found ways to be involved with that through the summer marching band camp that the University of Nebraska puts on each year, as well as attending honor bands. I was inspired by my high school band director, Mr. Schweitzer, to become a Music Educator in the future. I would like to inspire my future students through music the same way Mr. Schweitzer inspired me," Mark shared.
While attending the UNL, Mark is involved in the Cornhusker Marching Band and is one of the B-Rank Leaders for the upcoming marching season. He is also involved in Wind Ensemble which is the University's top band, and the Collegiate National Association for Music Educators. In addition, Mark is the Worship Team Leader and is on the Leadership Team for Reformed University Fellowship (RUF).
While sharing about his college experience and his favorite moments, Mark stated, "It's a lot of fun. I live on campus and spend a lot of time in Westbrook Music Building, studying and practicing with my friends. My favorite part about campus is how beautiful it is and how easy it is to walk from place to place. I've made many great friends through RUF, the Cornhusker Marching Band, and being a music major."
If Mark could give his first-year college self any advice it would be, "Continue to take opportunities and make great friends along the way." It's evident that Mark has thrived at the University of Nebraska and wants to share his Husker Story with anyone he encounters. Mark has two on-campus job. One is being a Campus Host and the other as a Recruitment Caller, each of which shares information about the school and Husker stories with prospective students and families. Up until the fall semester begins, Mark will be taking some summer classes and working with Perez Tree Service LIC until it's time for Band Camp in August.
If you would like to be featured on the Alumni Column or would like to know more about a recent Heartland Community Schools graduate, please contact Heartland Beat.
Comments
comments
Powered by Facebook Comments