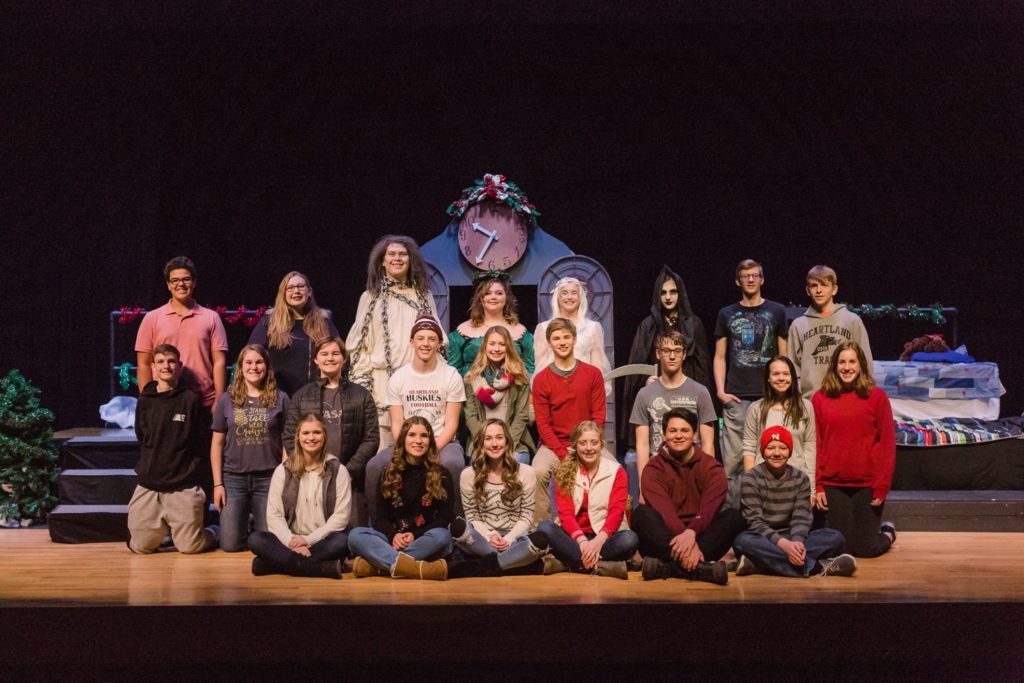 Heartland Community School proudly presents their one-act competition piece at a community performance on Tuesday, December 4 at 7:30 pm.
"I'm not Ebenezer Scrooge" written by Tim Kochenderfer is a perfect play for the Christmas season! In the play, the famous tale of Ebenezer Scrooge haunts an unsuspecting, slightly dimwitted, modern-day penny pincher in this hilarious spoof of the quintessential Christmas classic.
After getting dumped on Christmas Eve, Carter's holiday goes from bad to worse when the Ghosts of Christmas Past, Present, and Future mistake him for Scrooge. After being dragged kicking and screaming through the legendary miser's life, Carter realizes he may share a similar fate.
A cookie social and a chance to meet the cast and crew will follow the performance.
"I'm not Ebenezer Scrooge" is produced by special arrangement with Playscripts, Inc.
Comments
comments
Powered by Facebook Comments