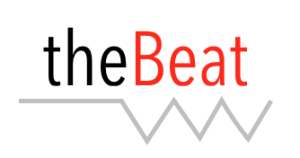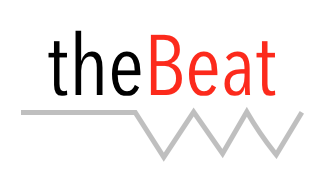 theBeat
Written by Shannon Siebert
Quote of the Day—"It's really been a pretty quiet year compared to most," said City Clerk Connie Brown about the street construction and various other community improvements in 2017. 
PROGRESS WITH A CAPITAL "P"     
THE STORY:Â 
Call it what you want, but it sure doesn't seem anything close to quiet what the City of Henderson has accomplished this past year. Let's start with the always messy but necessary road projects that were just completed on 12th and 15th Streets. These two streets that adjoin Birch Street were completely torn out and replaced with underground storm sewers that connect to existing storm sewers and new sidewalks. It was completed in a pretty timely manner with the landscaping and reseeding finished well before the snow flies! 
Of course these kind of projects are not without major inconvenience to those residents living on the streets who had to endure a few months without access to their driveways. Their patience is appreciated as residents and local commuters can now enjoy a quality and long-lasting product that was well worth the mess.
Inland beach volleyball anyone—
We've got it covered! The City made a major improvement by relocating the outdoor sand volleyball court to a much better spot between the Henderson Aquatic Center and tennis courts. Since the reconstruction of the ball parks to a central location on the west side of town, the old volleyball sand court was a bit out of place. It took most of the summer to build the new sand volleyball court, but it is nearly complete and only waiting on the installation of the outdoor lighting. According to City Clerk Connie Brown, the old sand volleyball court site will eventually house a new playground. 
Can I have a drink?
The answer is YES! Thanks to the City for replacing and installing a great new water fountain at the Lakeview Park shelter. This shelter is used heavily and replacing the old one that didn't work anymore is refreshing for anyone playing in the park or at the ball games across the street. Not only can you get a drink, but it has a handy-dandy spigot for filling water bottles. 
And speaking of water, did you notice the infamous Henderson Water Tower looks a bit cleaner these days? It looked so improved, I thought I'd missed the painters, but City Clerk Connie Brown said it was power washed in May. The unsightly blackish stains are gone, gone, gone thanks to the miracles of extreme power washing in the sky. 
It's all about amenities—
What is an amenity anyway? By definition it's a "desirable or useful feature or facility of a building or place." In the world of economic development, it's what makes a place attractive, convenient, and pleasurable for folks to live, work, and play in a community. Henderson is all over this one! The well-maintained city parks, picnic shelters, lake, Galaway Golf Course, baseball & softball fields, tennis courts, Heritage Park, and the Lakeview walk/bike path are our treasured amenities. 
theBeat—
Give the Henderson City credit for accomplishing quite a bit this past year making our city a better place to live and hopefully attract new residents. Henderson really gets it! Besides the normal maintenance of our existing amenities such as the replacement of the downtown park shelter roof and all the labor it takes to keep what we have looking spic & span, the City continues to push forward its progress with a definite Capital "P!"
What's everyone talking about?
The Heartland football team of course! It's no easy feat keeping a winning record and this feisty team has done just that with an outstanding 7-1 record at the end of regular season. The sixth seeded Huskies will host Johnson Brock in the D-1 playoffs this Thursday night at home at 5:00 p.m. Good coaching is often where it all starts, so listen to the "Why I Coach" Striv podcast with Eric Allgood interviewing Heartland football coach Matt Maltsberger.
How BIG is your trophy case?
Heartland Community School might need to add on to theirs if the Heartland High School Band keeps bringing home this much hardware! WHEW! It's been a whirlwind of winning for the band this fall with its first win at Yorkfest in September and most recently at the Harvest of Harmony Parade in Grand Island. They swept the competition at both of these events receiving 1st place in their class and overall which is tremendous! Hats off to Heartland band instructor Mr. Royce Schweitzer and the band members!
What to say to your friend who loves Christmas? 
Check out the homes on tour for the Henderson Heritage Christmas Tour of Homes because it's going to be a DOOZY! The tour will be held on Saturday, November 25, from 4:00-8:00 p.m. Homes on the tour include: Michael & Jen Hiebner, BJ & Anna Sievers, Preston & Kendra Switzer, and Roger & Coletta Wiebe. Tickets will be available the day of the tour at the Henderson Mennonite Heritage Park General Store. This is a great fundraising event held over the Thanksgiving weekend and a unique way to entertain your holiday guests.
———————————————————————————————————————
What to Read—
"The Outliers" by Malcolm Gladwell is an excellent read that challenges the usual reasons given for why "outliers" (Gladwell's term for highly successful people) excel in their respective fields. When looking at the Bill Gates' of the world we usually attribute their high achievement to intelligence, drive, and natural talent, but according to Gladwell, it could just as well be something as simple as timing, culture, and unusual opportunities. Bill Gates, for example, had access to a high school computer club that allowed him to log unlimited hours of computer programing time at the local college that kick-started his eventual success. He tackles the question of why Asians are better in math and how ones' birthdate early in the year impacts success in sports. As usual, Gladwell masterfully guides the reader to "rethink" through his intriguing narrative stories and social science data.
Word for the day: outlier
\out' li' er\
noun
Definition:  1. an outlying part of anything, detached from the main mass, body or system to which it belongs. 2.  a statistical observation that is markedly different in value from others in the sample.
" According to Malcolm Gladwell, an outlier is someone who does things that are not ordinary."
Comments
comments
Powered by Facebook Comments