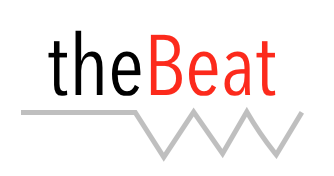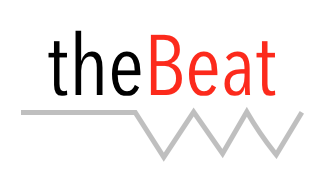 theBeat
Written by Shannon Siebert
Quote of the Day—"It was loud." -Omaha World Herald sports writer Tom Shatel ranking the decibel level at the Nebraska/Oregon State football game
ALL SHOOK UP

THE STORY:  It's starts with an "E" and it's not Elvis
Earthquake with a Capital "E"
It was felt Saturday, September 3 (if you were awake which I was NOT) a bit past 7:00 AM in Henderson. Most folks who were awake to feel the distant vibrations from the 5.6 quake that originated in north-central Oklahoma thought it was all sorts of things besides an actual earthquake—heart palpitations, bed vibrations caused by a restless dog, dreams, and dizziness. Anything but an earthquake! 
But what really has folks shook up is what's possibly causing the definite rise in seismic activity in Oklahoma. Waste water wells are used in the oil & gas industry and have been linked to the increase in earthquakes. Here's an interesting article explaining how the fracking process and the geological makeup of Oklahoma may be why they are experiencing such an unusual upswing in the number of annual earthquakes. 
What's Shaking Up around Henderson
That's the Band with a Capital "B"
Fall is in the air when Henderson residents hear the familiar tunes of the Heartland marching band as they march down Main Street. All that practice paid off as they shook up the competition this past Saturday at the AppleJack Festival Parade in Nebraska City winning first place in the C/D division.
Heartland Stuhr Shaking Off Opponents & Records 
Heartland Football Coach Matt Maltsberger would be the first to say it's all about the team but whoa–what about making the rushing 1,000 yard plus club! Now that's something to talk about, and the Lincoln Journal Star has a great feature article about all of his record breaking accomplishments so far this season. Austin was also named 10/11 Sports Prep Athlete of the Week. Congrats to the Heartland Huskie Football Team, coaching staff, and Austin!
Volleyball Shakeup
The Fillmore Central Panthers were in town rattling the Huskies cage last Tuesday and got the fans all shook up. The match was a slow start for the Huskies but they came from two sets down to tie it up at 2-2 forcing the infamous 5th set. It could have gone either way, but sadly for the Huskies, they lost 18-16. The Huskies bounced back on the following Thursday night beating the Cross County Cougars soundly in three straight sets. After a disappointing three set loss in Hampton, this week they will regroup and head to the Southern Invite on Saturday.
What to ask your friend who has ringing in their ears……
Were you there? Memorial Stadium was definitely shook up during last Saturday's close encounter with Oregon State. The stadium rocked near earthquake proportions. The noise was deafening and could have caused persistent ringing in your ears as Memorial Stadium QUAKED the DUCKS! Tom Shatel, Omaha World Herald sports writer, had a great analysis of the history of Loud, louder, loudest games at Memorial Stadium. See if you agree about how he ranked the Oregon State game's noise factor last week.
———————————————————————————————————————
What to Read
"The Light Between Oceans" by M. L. Stedman is a mesmerizing story set in way down under western Australia. It's 1926 and Tom Sherbourne is trying to forget the war atrocities he experienced first hand on the Western Front when he lands in Partageuse, Australia on the southwest tip of Australia. He's has been hired by the Commonwealth Lighthouse Service to be the new lighthouse keeper at the desolate Janus Rock where he thinks he can find solace from his harrowing war experiences and reoccurring nightmares. Instead, he meets the bubbly and infectious Isabel Graysmark before he leaves for his new job and his life takes a turn towards love, marriage and starting a family. Life on Janus Rock for the couple is unique, dramatic and heart wrenching after Isabel begins having miscarriages and suffers from depression. 
A decision that they believe will bring them happiness, instead brings pain and suffering. It rocks their isolated world at Janus Rock reverberating back to others affected in Partageuse that will have painful consequences for a lifetime. Their story is highly emotional and morally puzzling. After putting it down, you will be thinking for days about the right and wrong of Tom and Isabel's decision. It is a riveting story that masterfully reveals the powerful force of love. 
Word for the day:
Spinebash
\SPAHYN-bash\
verb
Definition
1. Australian slang. to rest, loaf
"The Heartland Huskie band can spinebash for a few days before they gear up for their next competition at the Harvest of Harmony parade."
Comments
comments
Powered by Facebook Comments