Written by Kelsey Bergen
When a group of local investors purchased Henderson Food Mart at the end of 2012, it was apparent that Henderson needed to maintain a grocery store to remain a vibrant community, but was there a strong enough need that people would choose to support the store with larger discount stores nearby in York?
After being closed for two short weeks in 2012, the grocery store opened under new ownership with shelves full of new products, a convenience counter, updated computer and checkout systems, booth space, Hunt Brothers Pizza, and a fresh new look. Since then, even more improvements have been made including new coolers for the produce, a storage freezer, display freezers, and soon a new furnace/air conditioning system and a new roof and insulation will be added to the list, and will be installed by top Attic Ventilation Contractors here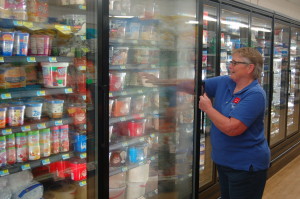 "When I walk in the store now I like the atmosphere" said customer Penny Buller. With new flooring, paint, and some updated appliances, the store not only looks better, but it is more efficient as well. "Between repair savings and energy savings, the freezers alone should pay for themselves in three years," said Jim Mestl, Henderson Food Mart, LLC President.
The grocery store's appearance isn't the only new change.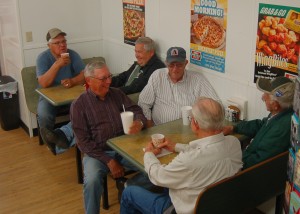 "With pastries and coffee in the morning, pizza all day, and noon specials, there are many reasons to stop besides just buying groceries," said customer Kara Janzen. To-go food options as well as meals eaten at the store are one way Henderson Food Mart has helped fill the gap with the restaurant on Main Street closed the last six months.
In addition to food, new incentives have also been introduced for customers who choose to do the bulk of their grocery shopping at Henderson Food Mart.
"We added a new benefit," said Henderson Food Mart, LLC Board Member Tammy Ott. "When you spend $100, you receive 5% off your bill. This gives our customers more of an incentive to do more shopping with us."
So are people choosing to do more shopping at Henderson Food Mart?
"I shop at Food Mart almost exclusively," said Janzen. "I am all about convenience. Living a few miles from town saves a ton of time because I don't have to drive out of town and walk across a huge store, which is really nice since I have three kids. I am already in town several times a week so it takes the stress off of planning ahead and making a huge trip to a different town to buy groceries."
Small town customer service is a bonus for others. "If there is an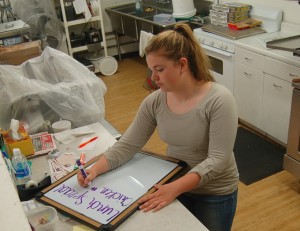 item that you really want and the store doesn't carry it, they are willing to order it which is very valuable," said customer Adeline Huebert.
Over the past three years, Henderson Food Mart has undergone several major changes, but one fact is apparent. Henderson needs a grocery store.
According to the Henderson Food Mart LLC Management Discussion and Analysis Report, which was presented to a group of the investors at their annual meeting, "Communities that had no grocery store saw up to a 30% loss in real estate value over time in their community." Which means the success of the local grocery store has much more economic development impact than whether or not residents decide to purchase their groceries in town or out of town.
"I hope that residents and people who work in Henderson see the value of having a grocery store (have a peek at this web-site) in town and choose to support it so that Food Mart can stay open," said Kelsey Bergen, Henderson Chamber Director. "While it is easy to stop in the store to grab lunch or pick up an item that we forgot while shopping at a different store, that type of shopping isn't going to keep the doors open. It is going to take a community willing to do the majority of their shopping in Henderson to keep Food Mart profitable in the future, and I really hope that people living here realize that economic importance of that. Henderson is a vibrant successful small community and we need support our small businesses so it can stay that way in the future."
Comments
comments
Powered by Facebook Comments