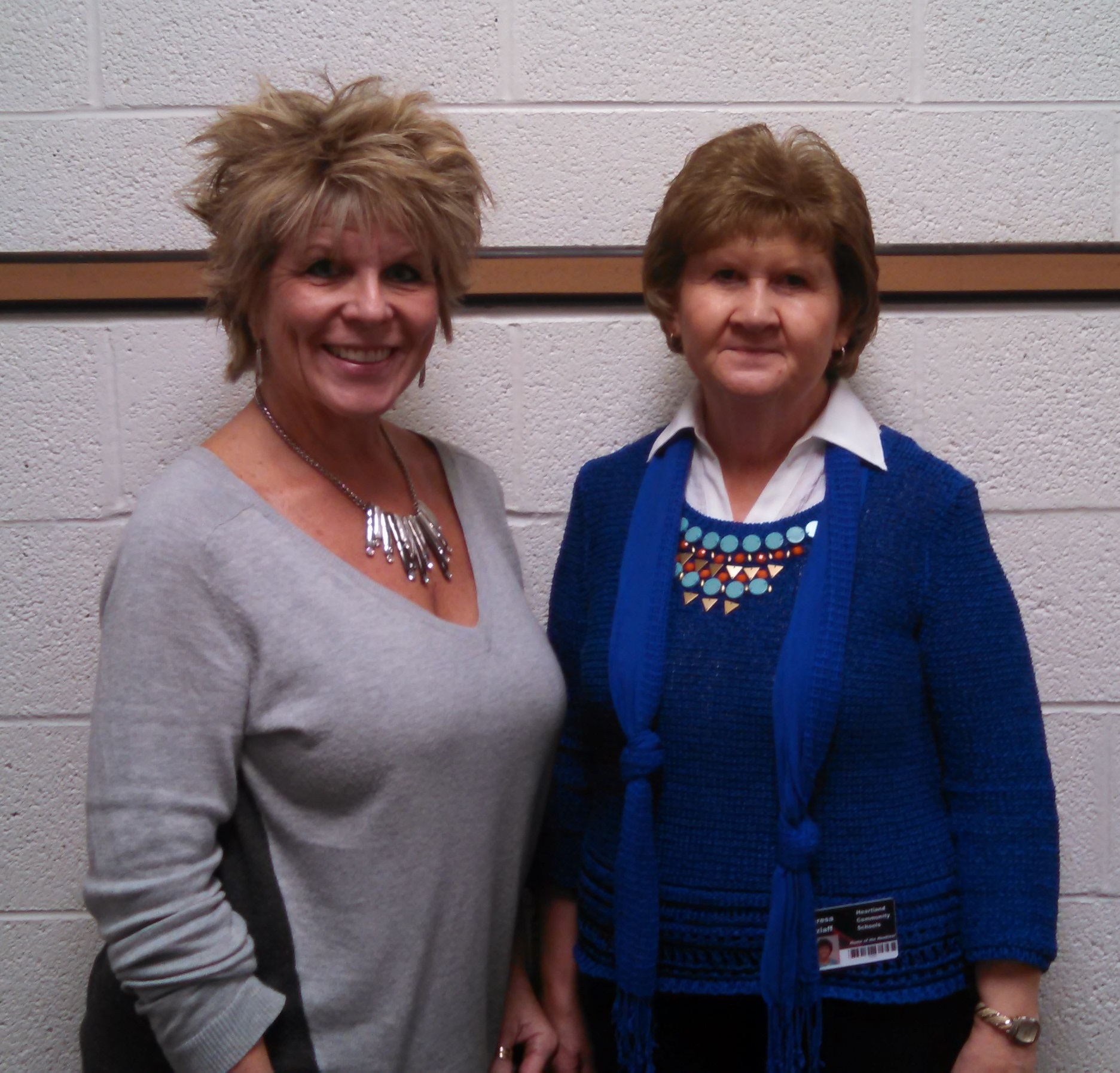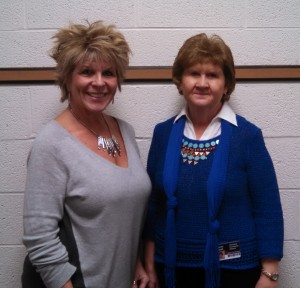 With over 60 years of combined teaching experience, it's easy to understand why Dee Steever and Theresa Ratzlaff make a great teaching duo for the first graders at Heartland. Dee has spent almost her entire teaching career at the first grade level while Theresa has moved around through a few different grades. "I love the age of these children because they are so eager to learn and soak up information like sponges," commented Dee.
Both of the teachers also have their master's degrees. Dee earned her degrees from Doane College, while Theresa received hers from the University of Nebraska-Lincoln. They are quick to explain that teaching requires constant learning as to what methods are being recommended and also utilizing technology in the classroom.
Elementary principal Sadie Houck nominated the first grade teachers.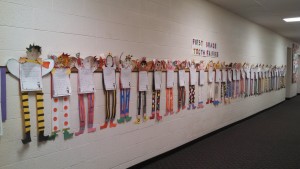 "Dee and Theresa line the halls with wonderful writing samples, artwork, and creative activities that their students do. They even created a large "Student of the Month" display that showcases the 1st grade students of the month. Writing is taken very seriously at the first grade level and these teachers put a lot of thought and time into the writing curriculum. First grade students begin by focusing on stories about themselves and focusing on sight words. Then students develop sequential stories during their farm unit. Descriptive writing is done during their spider unit where they learn about webs and habitats. Students work together to write a friend story; they complete an interview with another first grade student and then compare and contrast themselves. Our first graders are writing thank you letters, rewriting stories by adding more adjectives and details, and developing creative writing pieces. One of the most prized possessions a parent receives from a first grade student is his or her autobiography at the end of the year. The second semester is full of writing about a student's feelings, family, abilities, likes/dislikes, friends, favorite activities, foods, etc. that forms the autobiography."
When asked about why the teachers choose to line the hallway with their student's work, Theresa explained, "They are so proud it and love to see it displayed." The first graders explore all different writing styles, and it allows for individual functioning at their level. "It is so rewarding to watch them bloom," shared Theresa.
Outside of the classroom, Theresa enjoys reading, gardening, and crafting. Dee enjoys spending time at her lake house, but her favorite hobby is spending time with her three grandchildren.
Congratulations to our Heartland Beat Teachers of the Month!
Comments
comments
Powered by Facebook Comments