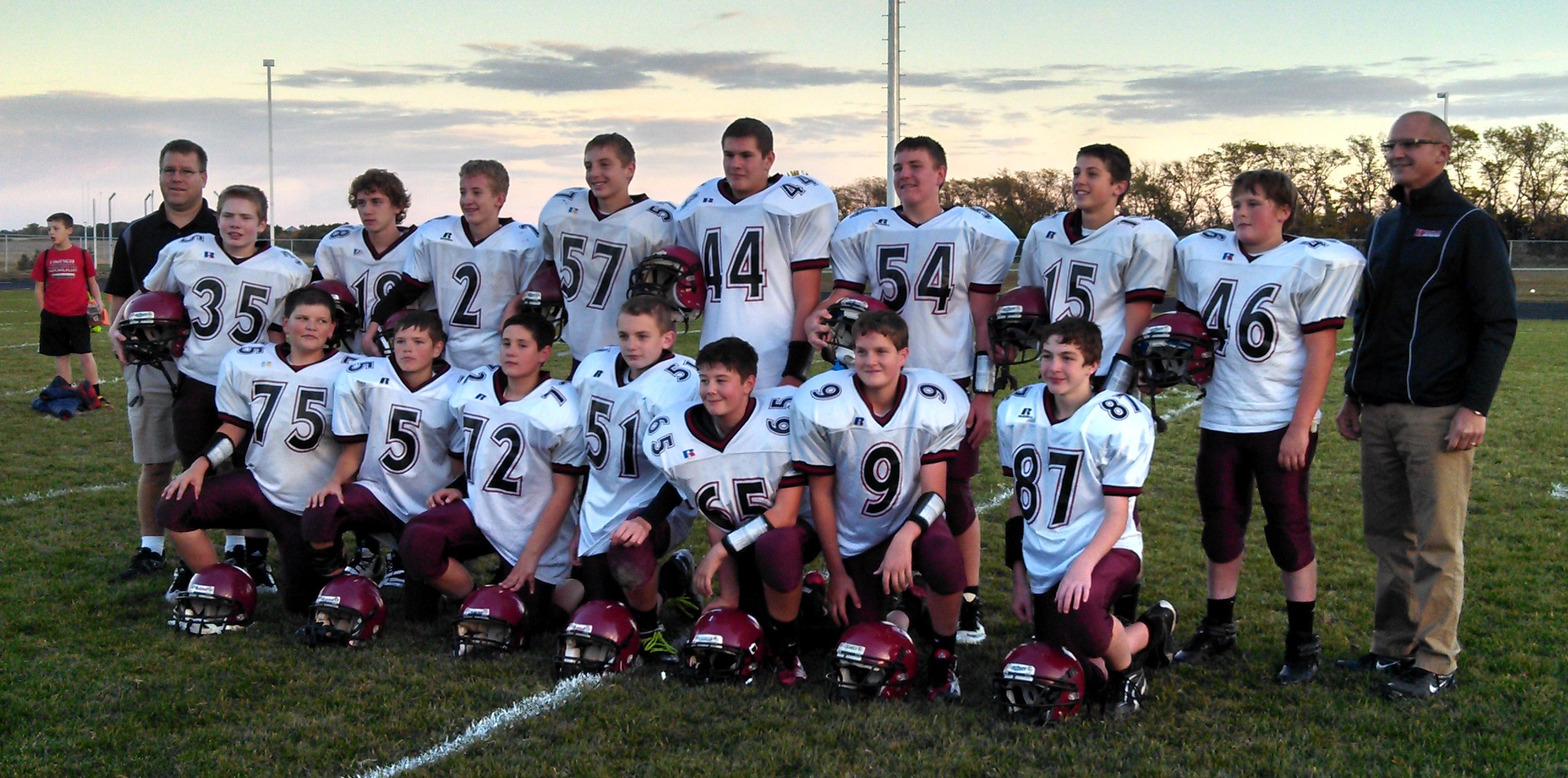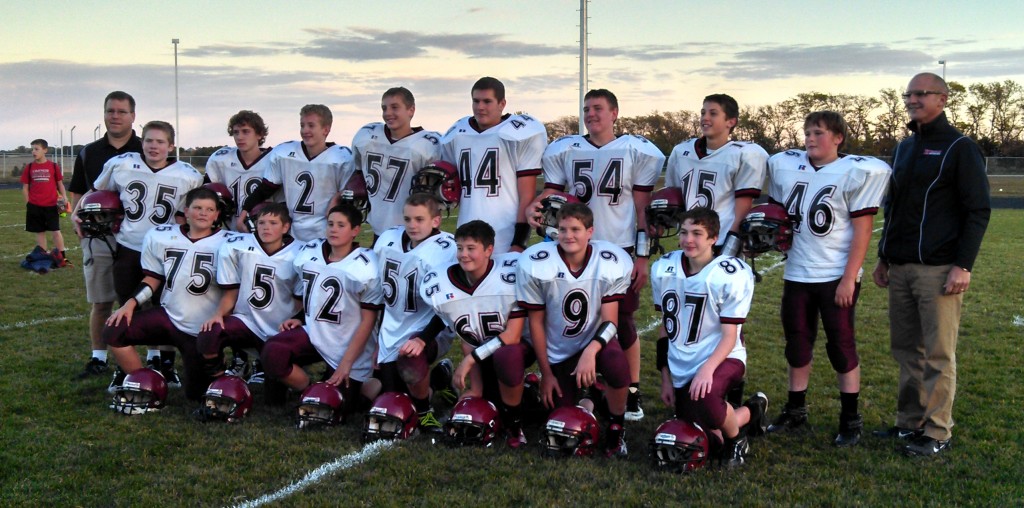 The 2013 Heartland Huskies Junior High Football Team has wrapped up a successful season.  Monday night, at Cross County, the Huskies defeated the Cougars by a score of 59-30. This capped off an undefeated 6-0 season for this hard-working group of young men.
This team was led by a stellar group of 8th graders including: Lane Huebert, Aaron Buller, Hayes Oswald, Noah Boyd, Kyle Ott, Connor Boehr, and Jordan Millard. Â This class led the way through a challenging schedule.
In addition to the Cross County win, the Huskies notched victories over Heartland Lutheran, Osceola, McCool Junction, Giltner, and Exeter-Milligan. The Huskie offense averaged over 53 points per game as the offensive line of Kyle Ott, Reid Huebert, Aaron Buller, Jesse Mason, and Connor Boehr paved the way for the Heartland backfield.
This group is the first undefeated football team since 2010, and the first 6-0 team in Heartland Junior High history.
As coach of this group, I, along with coach Lynn Hall, enjoyed each practice being able to see their work ethic, their toughness, and their desire to improve each and every day. There is no doubt that the future of Huskie Football is looking bright with young football players such as this.
–Lee Smith
Comments
comments
Powered by Facebook Comments