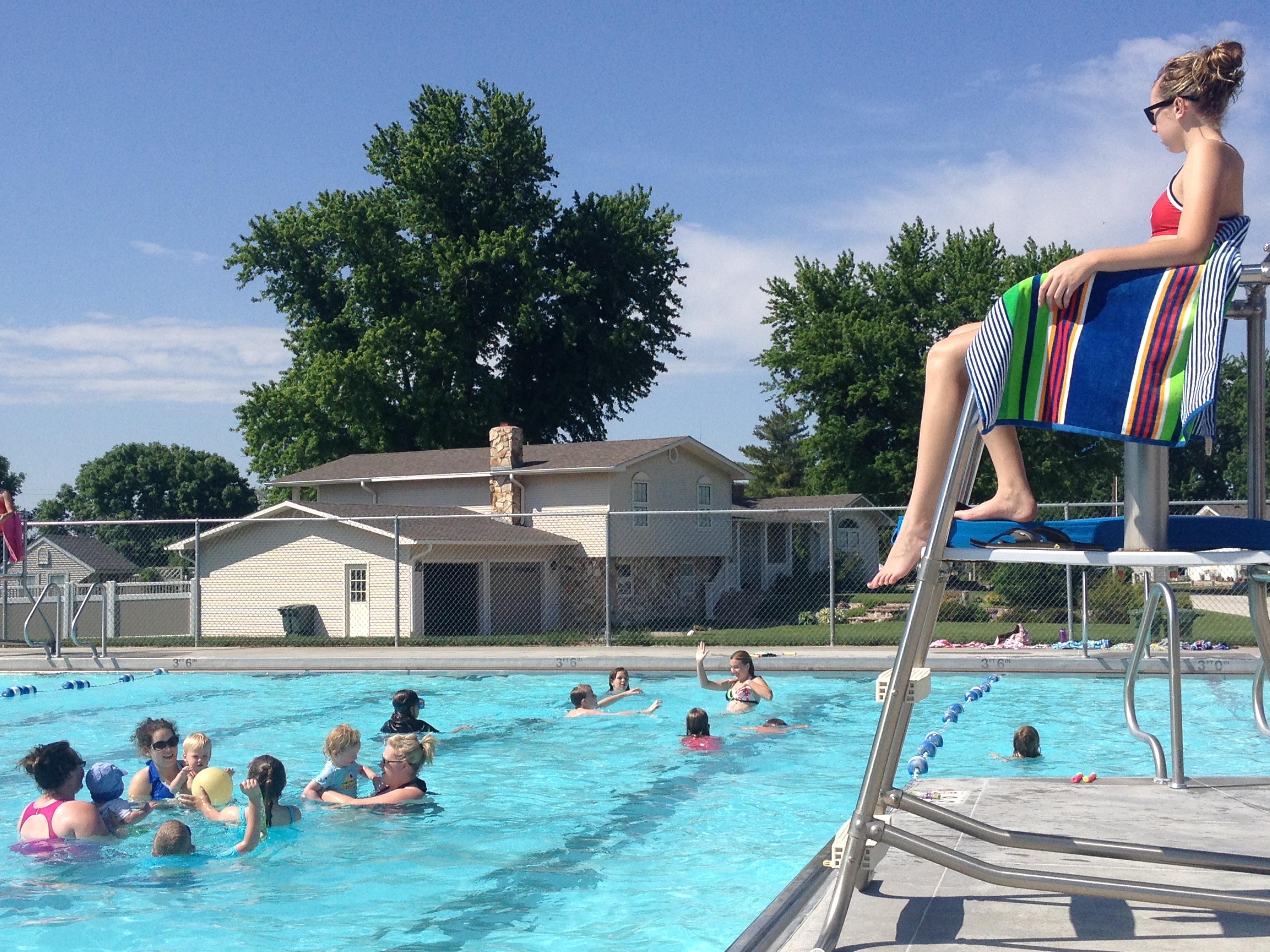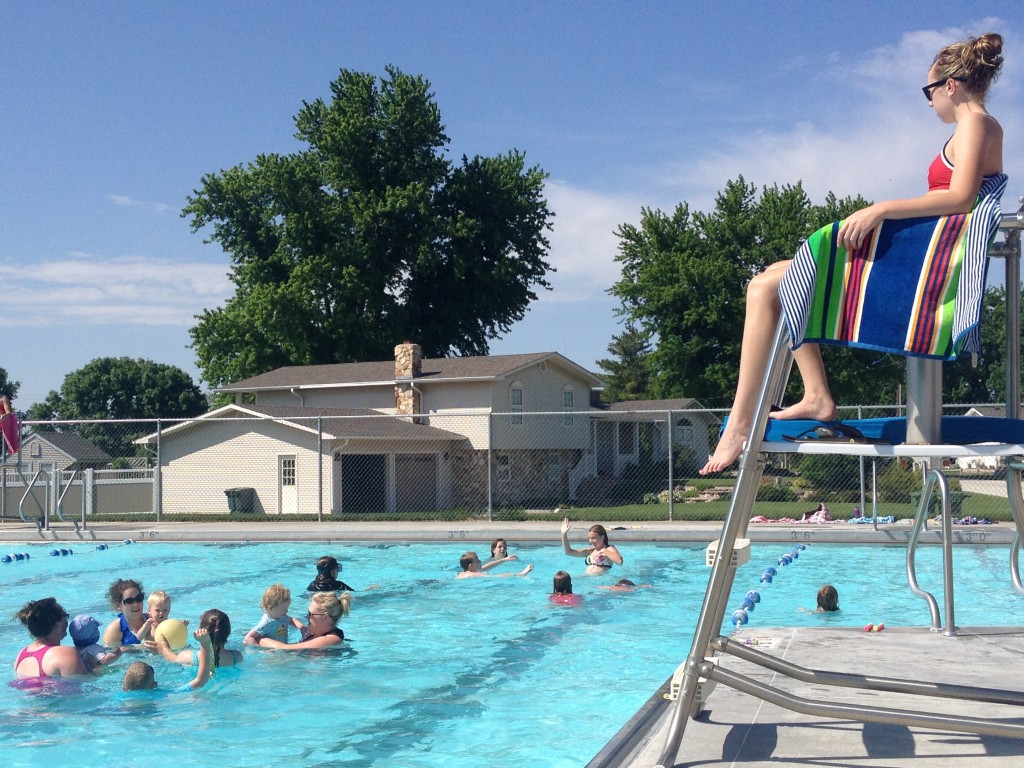 Memorial Day was the official opening of the Henderson Aquatic Center, and the weather cooperated with temperatures in the 80's.  Some welcome improvements at the pool include a new sun shade on the east end of the pool deck and lounge chairs.
A water Zumba class is also something new planned during the 5:30 p.m. adult swim time slot.  Certified Zumba instructor Joni Huebert will be teaching the class, and the schedule will be posted soon.  To keep up with the latest news, "Like" the Henderson Aquatic Center on Facebook.
It's not too early to sign up for the upcoming Red Cross swimming lessons that begin two week sessions June 17 for $25.  Little Swimmers and Level I classes are for one week and cost $12.50.  Private lessons are also available upon request.
Managers this year are Angie Bergen and Anne Regier who head up all the activities at the pool making sure it is a safe and clean environment for all visitors.  In addition, Nora Ohrt will be teaching the lifeguard classes, and the pool employs 20 certified lifeguards to cover the many hours it's open during the summer.
The pool opens at 1:00 p.m. daily and closes for adult swim from 5:30-6:00 p.m. Beginning June 3, Senior Swim is from 11:00 a.m.-12:00 p.m. and Adult Swim from 12:00 p.m.-1:00 p.m.  Closing time is 8:00 p.m., and the pool is available to rent for private parties in the evening.  Family season passes are available for $125 and individual passes for $75.  Daily and weekly passes may also be purchased.
Shannon Siebert
Comments
comments
Powered by Facebook Comments