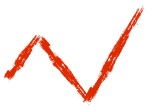 Here are the top posts from this past week.
Farewell To A Friend : HeartlandBeat

The sun came up this morning just the same as yesterday, but the feel in Henderson has dramatically changed. Yesterday afternoon, an ATV/Truck collision occurred caused by a blind intersection due to the corn. As a result, the accident left a family and the community with a terrible loss.
Huskie Sports Drink Scrimmage [PHOTOS] : HeartlandBeat

This past Friday, August 26th, the Huskie Football and Volleyball teams suited up and participated in their annual Sports Drink Scrimmage at Heartland Community School. There was a definite buzz around the school as students, parents and the community gathered to watch the scrimmages.
Don"t Count Out Rural America : HeartlandBeat

By John Crabtree, johnc@cfra.org, Center for Rural Affairs Every census in recent memory reported that rural America is losing population and urban America is growing. At the Center for Rural Affairs, however, we view these trends differently than others. We see stern challenges facing rural communities, but, we know there is something to be done about it.
Journal Star Ranks Heartland Volleyball 3rd in D-1 : HeartlandBeat

On Monday night the Lincoln Journal Star posted the D-1 preseason volleyball ratings. Because of a tough schedule in the Southern Nebraska Conference and the returning starters this year the Huskies are preseason ranked 3rd in the state behind #2 Guardian Angels CC and #1 Exeter-Milligan.
Comments
comments
Powered by Facebook Comments