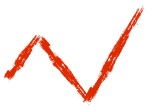 Here are the top posts from this week!
HeartlandBeat Student of the Month — August 2011 : HeartlandBeat

It's a familiar story-graduates of Heartland Community School go on to pursue a college degree and many decide to continue on to graduate school. HeartlandBeat wanted to highlight one of Heartland's many graduates who have followed this path successfully. We selected 2007 Heartland graduate Whitney Hiebner, daughter of Robert Hiebner and Denese Hoegh as our August student of the month.
Bradshaw Teen Receives "Outstanding Youth Award" : HeartlandBeat

Going "Above and Beyond' is probably something that Bradshaw's Dillon Scheil did not even realize he was doing. However, for all the community service that he does in Hastings in the summer, on August 11, the Kiwanis Club nominated and awarded Scheil with their Outstanding Youth Award.Scheil heads to Hastings and spends a lot of time there during the summer due to his grandparents living there.
2011 Huskie Volleyball Sets Up [VIDEO] : HeartlandBeat

After the first day of Volleyball practice we had a chance to catch up with Head Coach Brenda Glunz to hear her thoughts on the upcoming season. Tags: Brenda Glunz, Coaches Corner, Heartland Community School, Huskies, Interview, Video, Volleyball
Back in Session [PHOTOS] : HeartlandBeat

The 2011-2012 Heartland Community School year has kicked off. Yesterday, August 17th; Students and faculty alike met at the school for another exciting year. Kids enjoyed reuniting with friends to talk about what all went on for each other's summer and teachers got together for lesson plans and schedules.
Comments
comments
Powered by Facebook Comments