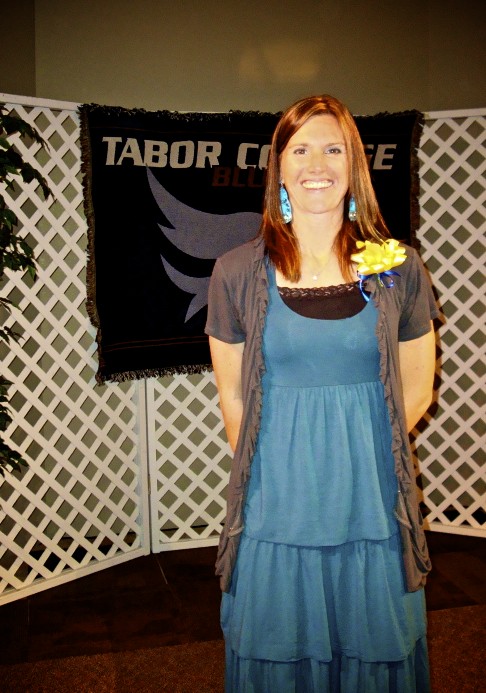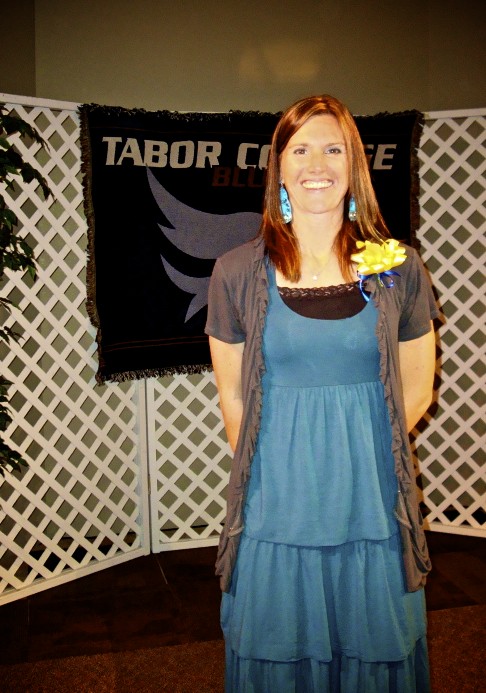 Tabor College recently inducted Christine (Regier) Quiring into the Tabor College Hall of Fame.  She was honored at the Tabor College Athletic Banquet in Hillsboro, Kansas Saturday, May 14, where she was recognized and introduced into the Hall of Fame.
Quiring came to Tabor at her father's urging from Madrid, Nebraska.  She expressed her thankfulness for her parents' encouragement and support while she attended Tabor.  She lettered in volleyball all four years, received "Most Valuable Player" awards both her sophomore and junior years and was a unanimous All-KCAC First Team selection her first three seasons.
Other accomplishments included being named to the NAIA All District 10 Team her freshman and sophomore year, Tabor College Female Athlete of the Year both sophomore and junior year and the prestigious Scholar Athlete of the Year her senior year.
She married Craig Quiring her senior year and added another sport to her activities–basketball.  She averaged 4.3 points and 3.3 rebounds a game.  She graduated from Tabor in 1996 with a bachelor's degree in health and physical education with a concentration in athletic training.  She now lives near Bradshaw, Nebraska on a farm with her husband Craig and four children.  Music has always been a big part of Quiring's life and it was fitting that she ended her acceptance speech by taking up her guitar and singing a song for the audience.
*Portions of this article were from the Hillsboro Free Press
Comments
comments
Powered by Facebook Comments