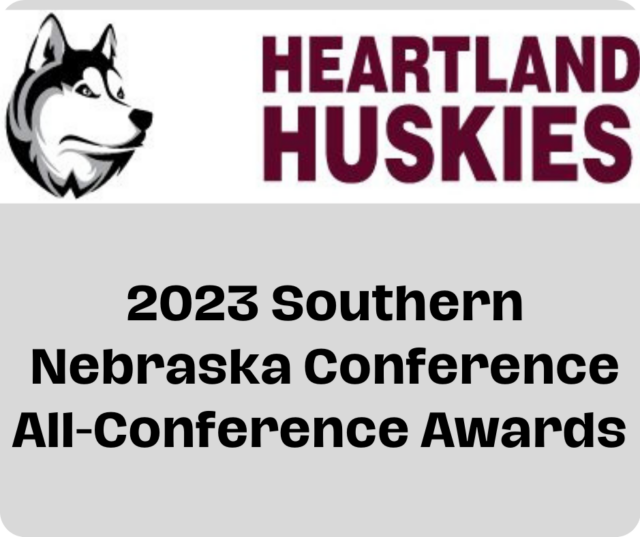 Congratulations to the following Heartland student-athletes who received post-season all-conference recognition for selection to the 2023 SNC All-Conference teams.
In volleyball, Senior Hayden Mierau received all-conference honorable mention. She had an impressive list of stats for the season: 141 kills, 52 aces, 290 digs, and 61 assists.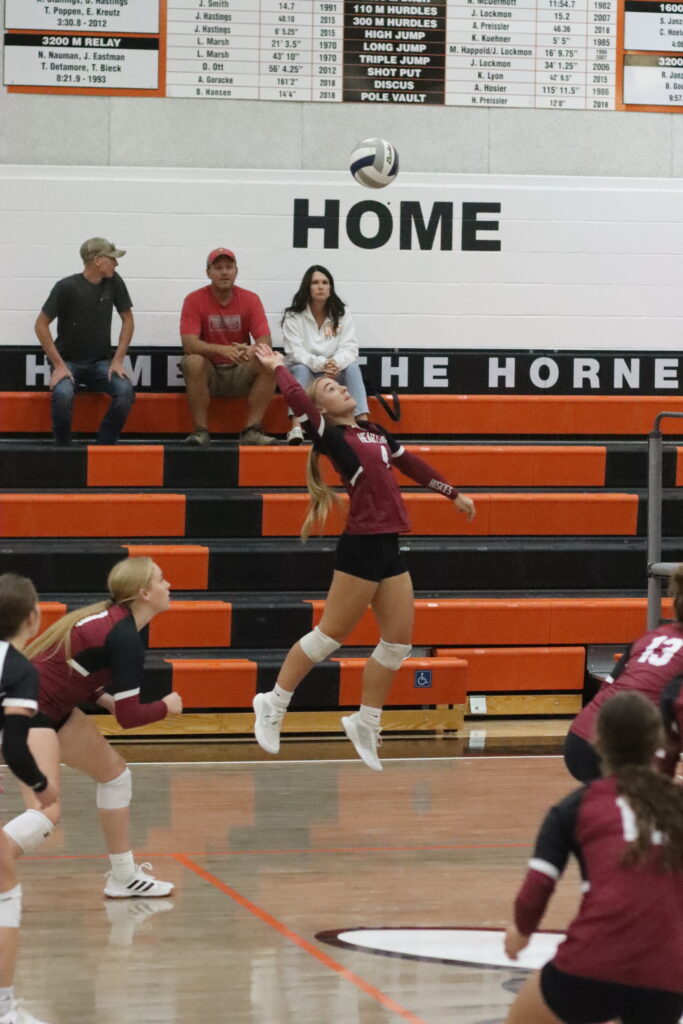 Senior Hayden Mierau going for the kill -photo courtesy Deb Mierau
In the D1-8 All-District football selections, several players were chosen for the 1st Team. Senior Andrew Franz made 1st Team Defense DL making 47 tackles for the year. He also tied the Heartland 8 Man school record with 4 recovered fumbles.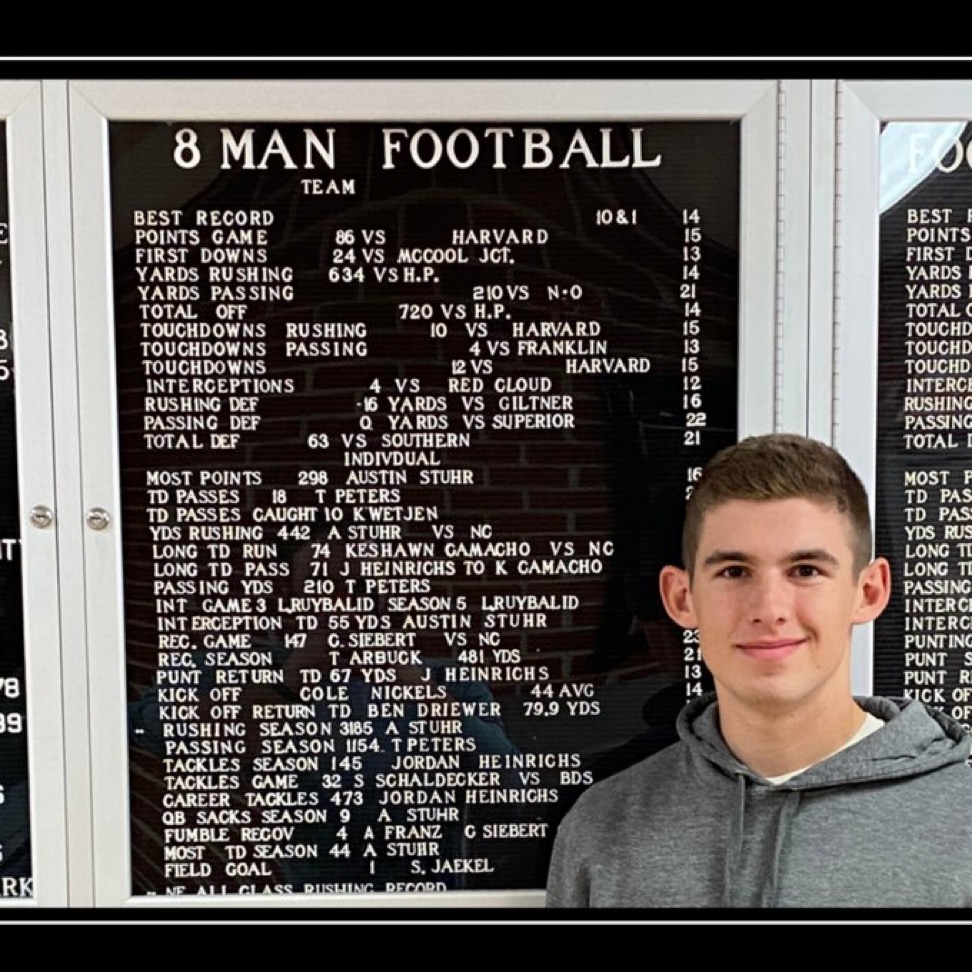 Senior Andrew Franz – photo courtesy Heartland Community School
Senior Hudson Regier made 1st Team Defense DB completing 91 tackles for the season. Regier was the Huskie quarterback and passed for 716 yards and rushed for 490 yards for the season.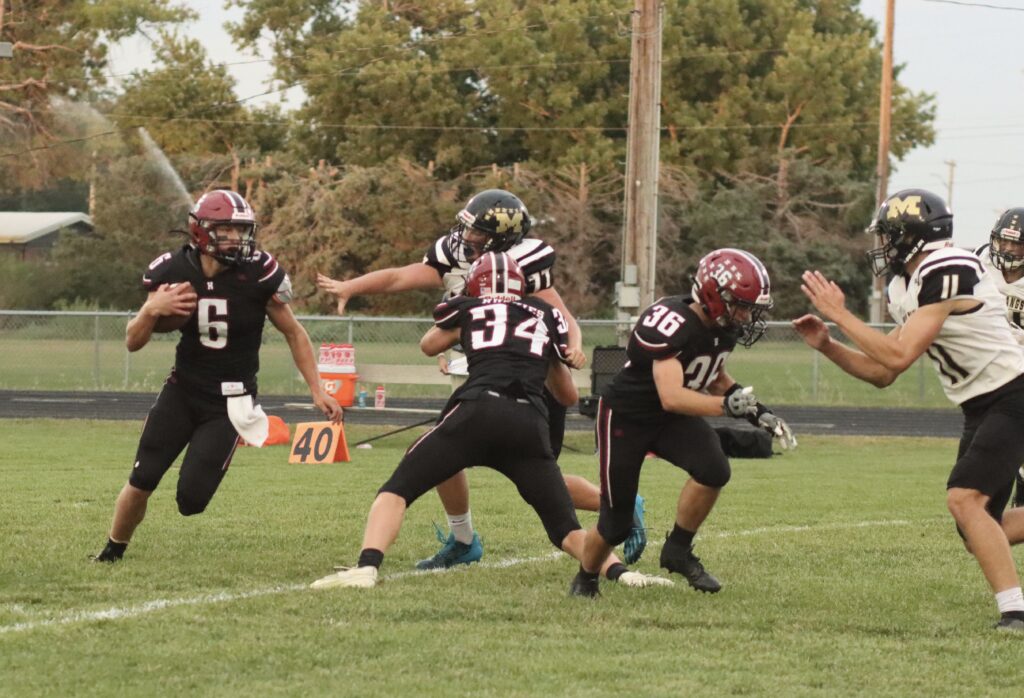 Senior Hudson Regier #6 on the move for the Huskies – photo courtesy Deb Mierau
Junior Carter Siebert made 1st Team Offense RB, rushing a total of 375 yards for the season. Siebert also broke the school record for most receiving yards in a game against Nebraska Christian when he had 147 reception yards.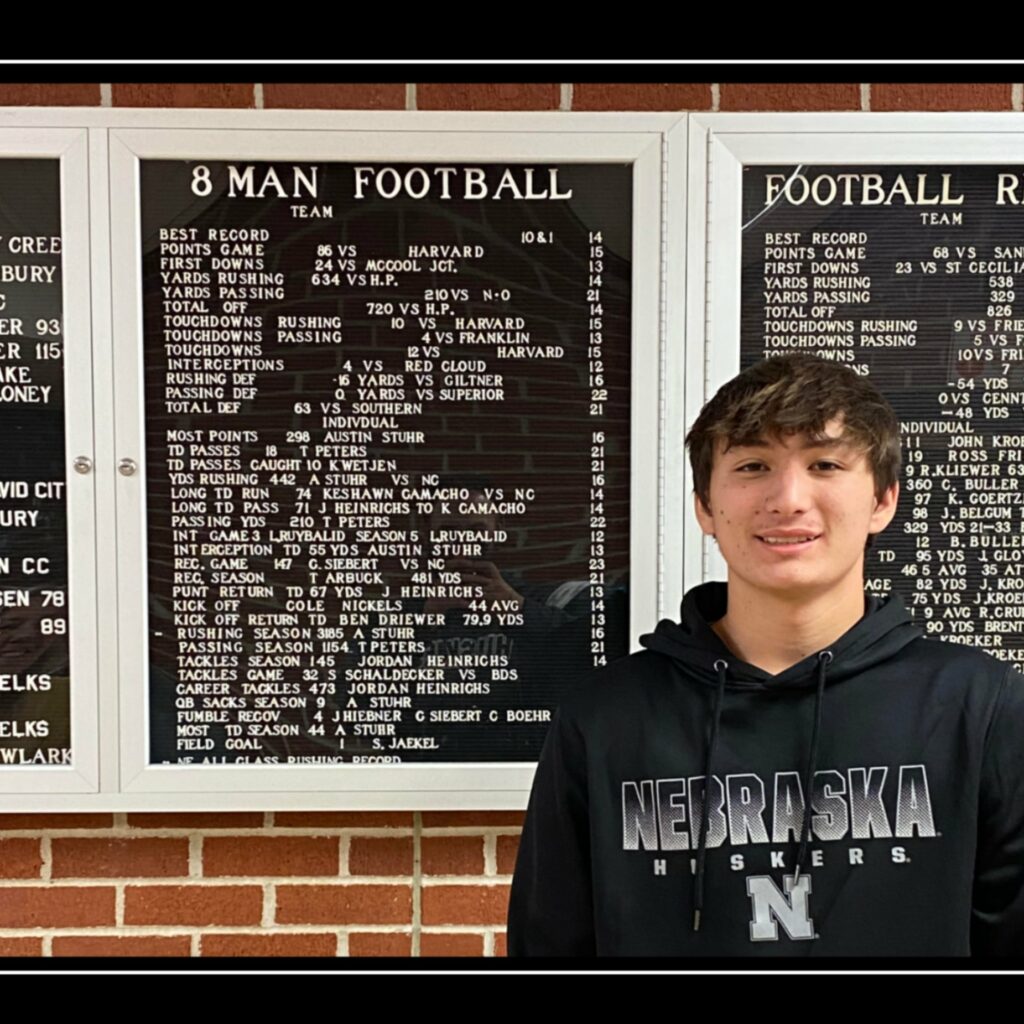 Junior Carter Siebert – photo courtesy Heartland Community Schools
Senior Jack McCormick made 2nd Team Defense OL, Junior Luis Alvarez made 2nd Team Defense DB, and Junior Samuel Quiring made 2nd Team Defense LB.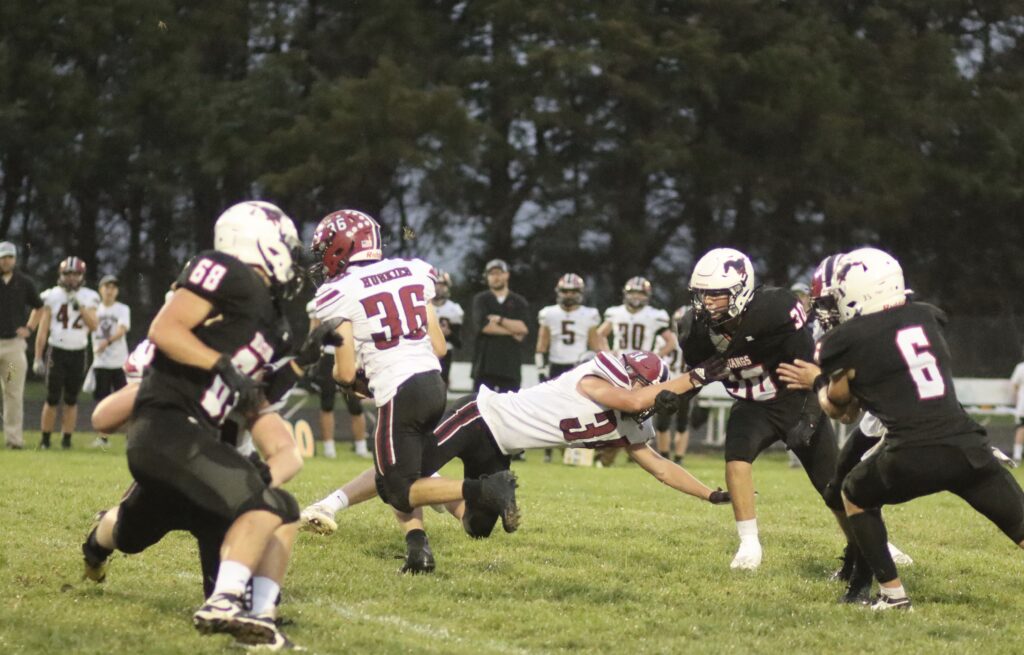 Junior Sam Quiring #34 stretching for the tackle – photo courtesy Deb Mierau
Seniors Hunter Perez and Nick Thieszen both made Honorable Mention.