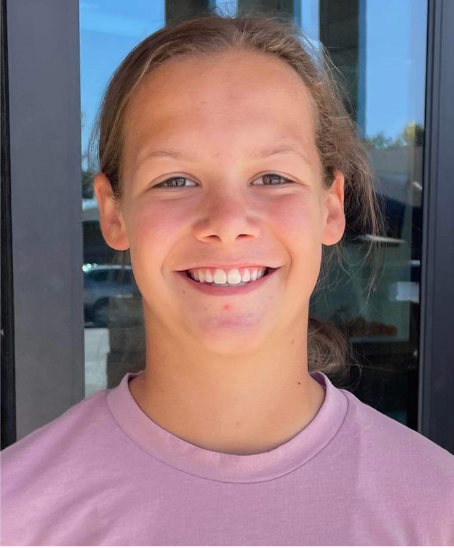 Mia Hiebner, a freshman at Heartland Community Schools, competed at the Class C districts in Hidden Valley golf course in Lincoln on Monday, October 3rd. Mia scored a 92, placing 7th and qualifying for the state meet.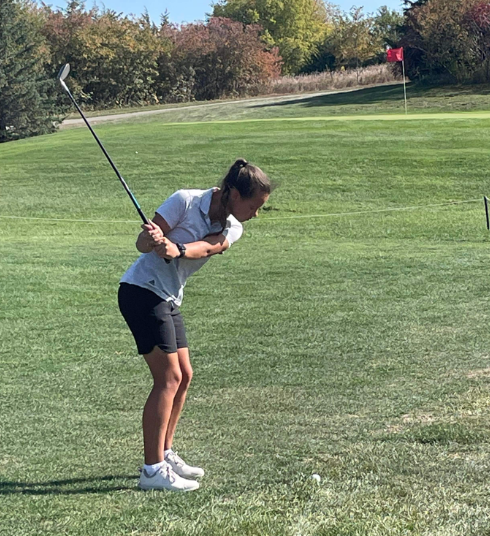 State golf will be held on October 10th and 11th in Columbus, Nebraska, at the Elks Country Club. Gina Mestl, head coach for the girl's golf, said, "Mia has had a great season. She medaled in 8 meets this season, is a great team player and works hard to improve at each meet. She put in a lot of time during the summer and at practice."
Mia wasn't sure how the season would pan out, but she was excited to find out, "I didn't have any expectations going into the season. I didn't know what to expect. I was excited to finally be able to compete with other girls for a place."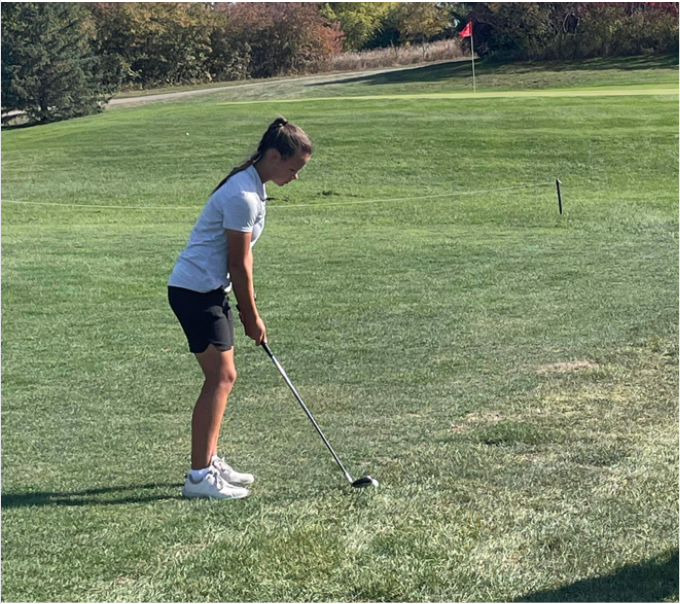 "I'm pretty excited to go to state! There are not many freshmen that get to compete individually. I plan on doing a practice round on Sunday and hopefully Monday and Tuesday."
Congratulations to Mia Hiebner, and best of luck at girl's state golf next week!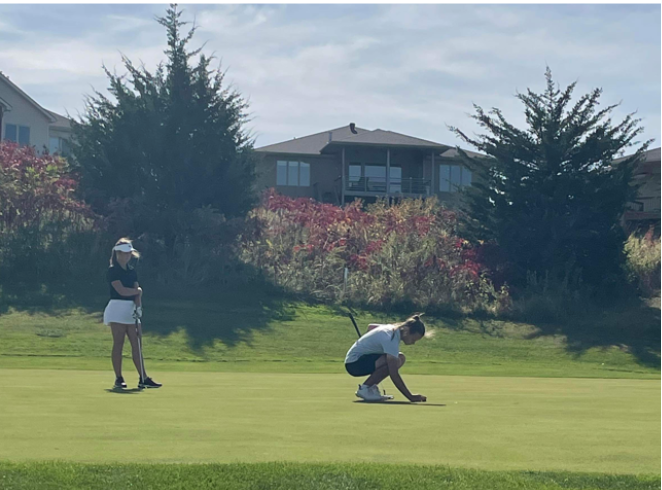 Comments
comments
Powered by Facebook Comments