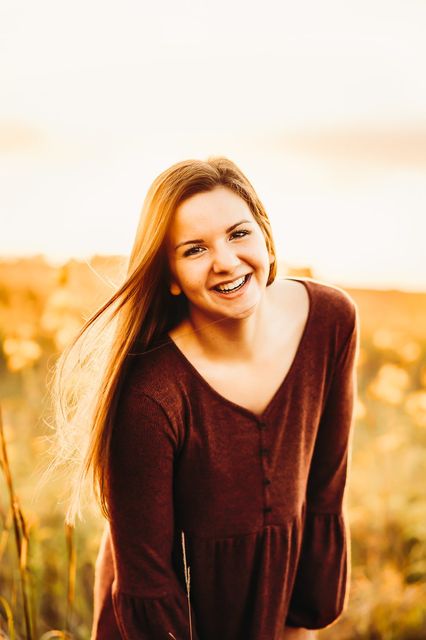 Kaelyn Buller, Alumni of Heartland Community Schools, Class of 2021, attends Creighton University in Omaha, Nebraska.
Kaelyn fell in love with Creighton University for many reasons; not only is it her home away from home, but it has a tremendous accelerated 2-3 program for Occupational Therapy where she plans to get her Doctorate.
"I chose Creighton because of their accelerated 2-3 program for Occupational Therapy. I also loved the campus because everyone was so welcoming, and it felt like it could be home for the next few years."
Kaelyn loves to hang out with friends and discover different opportunities outside classes and studying.
"There are so many things I love about college; I would have to say the experiences and the friendships I have made! The different opportunities I experienced my first year were amazing, and the friendship I made along the way is significant to me."
As Kaelyn looks into her future, she knows exactly what she wants. "I plan to finish college in the Spring of 2026 with a Doctorate in Occupational Therapy; after school, I would like to find a job as an occupational therapist working with pediatric patients."
Kaelyn says one thing she wishes she knew before college was that balance is challenging and involves so much.
"Learning to live on my own was great, but balancing academics, clubs, studying, and self-care was challenging. Remember that it is okay to take time to prioritize self-care more."
Kaelyn was involved in many campus groups helping people living on campus and within the Omaha community.
"First, I joined a group called Best Buddies. In this group, I am paired with an adult in the Omaha Community who has intellectual and developmental disabilities. Every month we do activities with them like going to the zoo, bowling, or attending Creighton Basketball games."
Kaelyn says she also is a part of two Bible study groups called CLC and Salt Company at City Light Church.
"I'm also a part of a group called Project Sunshine; we organize and lead activities for pediatric patients in hospitals. This program aims to bring happiness to children and families experiencing sickness or injury in both long and short-term care."
Congratulations to Kaelyn for a great year of college, and we wish her the best of luck in the upcoming school year!
Comments
comments
Powered by Facebook Comments