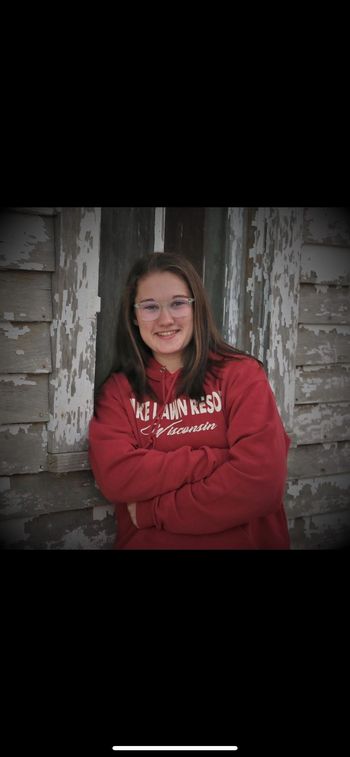 Mallorie Hiebner, Alumni of Heartland Community Schools, class of 2021 now attends Liberty University in Lynchburg, Virginia studying Government: National Security and has big plans for her future.
Hiebner just finished her first year of college at Liberty and is already looking forward to next year. Going out of state was a big choice for Hiebner but she knew it was the right choice.
"There are multiple reasons I chose to go to Liberty University, but the main one was that I just really felt the Lord calling me to go there."
Moving away from a small town of 1,000 people to a city of 80,900 along with being far away from home, trying to find her independence in a completely new city Hiebner saw there were many new opportunities ahead of her.
"I've only been in college for a year but so far, my favorite part has been getting to figure out life away and learning how to be independent." said Hiebner
Stepping onto a new campus and into a new community was scary for Hiebner, "I wish I would have known that college isn't as intimidating as I thought it would be"
Looking into the future Hiebner already knows what career and job she wants to look for after graduation.
Her future plans as of now are just to finish my degree and find a job in a related field
Amongst Hiebner's busy schedule of studying while getting used to college she enjoyed getting involved in small groups and finding her community.
"I am not involved with any on campus groups, but I did get involved playing drums at a local church."
Hiebner has moved home for the summer and is back in her home town of Henderson, Nebraska. If you happen to see her around, be sure to say hi.
Comments
comments
Powered by Facebook Comments