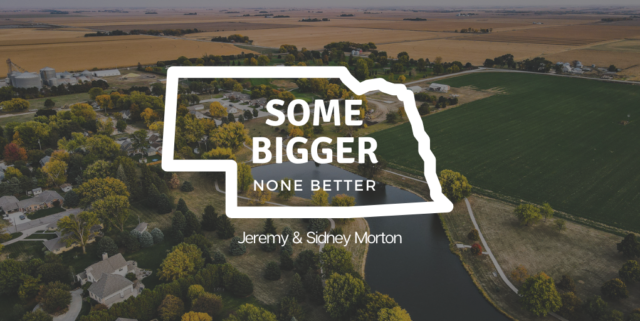 Written by Shannon Siebert
POSITIVES IN A PANDEMIC:  How has the community of Henderson, Nebraska with a population hovering close to 1,000 reaped rewards from the COVID-19 Pandemic? This is the third in a series about how the pandemic has positively affected Henderson due to the acceptance of working from home and lifestyle changes. 
Jeremy and Sidney Dick Morton, and their two children, Jeriah, 2, and Jones, 6 months, have recently moved to Henderson. Their move from Omaha was partly due to new remote work opportunities and lifestyle changes they've made. Sidney grew up in Henderson with her parents, Corey and Stacy Dick and sister Camryn, graduating from Heartland in 2014. She met her husband Jeremy, a Bellevue West graduate while attending the University of Nebraska at Omaha when they shared a business class together and ended up in the same college church group.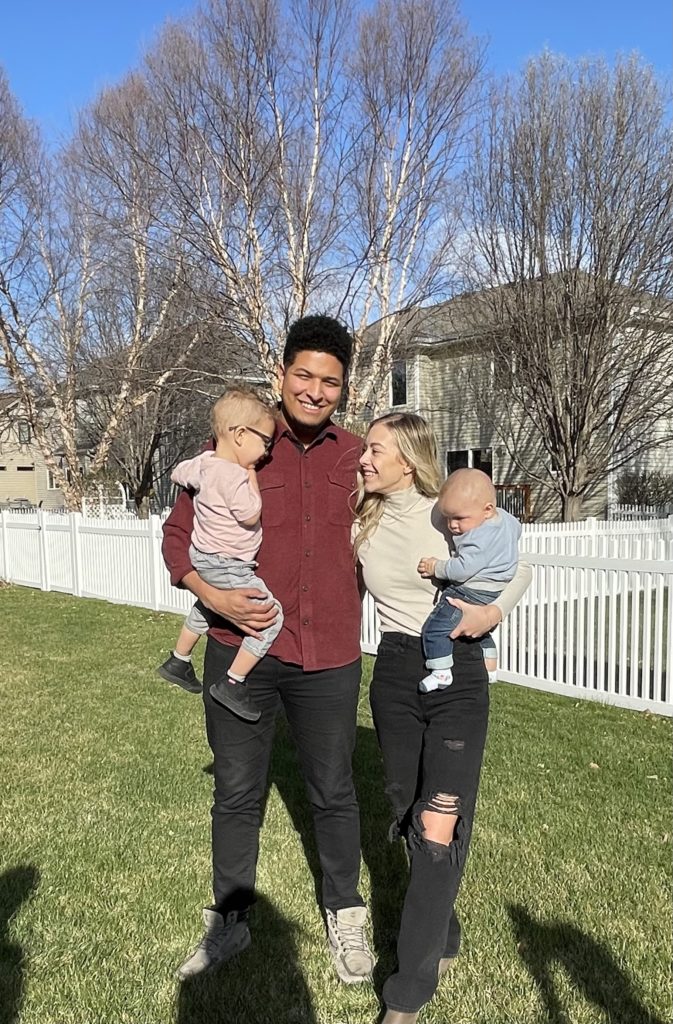 "When we got married, we joked about how we'd move back to Henderson someday! But never in my wildest imagination did I really think it might happen," said Jeremy. After graduating from UNO, Sidney began working for Resource Insurance Consultants as a senior data gatherer/customer support specialist. They easily settled into living in Omaha enjoying trying out new restaurants, coffee shops and nearby shopping after their marriage in 2018. Things started to change for them soon after their first child was born. 
"After having Jeriah, and looking at our overall goals, savings, and what we wanted for our family–we realized it would be more beneficial to be in Henderson where we would have more family support," said Jeremy.
Another driving factor was the high cost of daycare in Omaha making it less cost-effective if they both worked. In Omaha, if they needed backup daycare options, they were limited because Jeremy's mother worked full time, but in Henderson, they had several more options with the availability of Sidney's extended family. 
Jeremy had started in the real estate business just when COVID-19 hit so he was looking to find another job with more financial consistency. After their second child was born, he found a customer support job with Typeform, a software company headquartered in Barcelona, Spain, where he could work remotely. He realized being able to work from home would give them more flexibility in raising their children too. 
During COVID, Sidney had easily transitioned to working remotely at home for her company but when the pandemic started easing, they soon wanted her to return to the office. She was able to leverage her five years of experience with the company and negotiate with them about working from home. She and Jeremy had already decided on making the move to Henderson so her company agreed to let her keep working remotely from Henderson.
"Since moving to Henderson, I've really enjoyed the convenience of it. It's so easy to contact businesses on Mainstreet and they already know who I am and where I live making the transition to getting set up here really easy," said Sidney. Currently, Sidney is working part-time and their two-year-old goes to Deb Mierau's daycare half a day. If she needs daycare back up, she can call upon a few of her close relatives or parents in Henderson. 
They both are adjusting to the small-town atmosphere and slower pace of life. "In Omaha, we maybe felt like we had to be doing something since there were so many options. Here we are transitioning to slowing down and enjoying the moment," said Jeremy. He says that now when they go out of town for dinner or shopping, they really appreciate the opportunity and make the most of their time away. 
Right now with raising small children and working, there isn't much time for hobbies but they both want to get involved in the Henderson community garden this summer. Jeremy was a music major with an emphasis in percussion at UNO and he loves playing the piano and dabbling in any kind of music. They both are looking forward to the warmer season so they get out to the parks with their kids and meet more people in Henderson.
They were able to secure a rental home through Grace Children's Home and are patiently waiting for the right home to come up to purchase. Their old "joke" about moving to Henderson has become a reality for the Morton's and Henderson is all the better for it. Welcome another up-and-coming young family to our community! 
Comments
comments
Powered by Facebook Comments