After graduation from Heartland in 2007, Brandon Ulmer attended Southeast Community College in Beatrice. There he earned a degree in Livestock Management and Agronomy, but he also developed another passion at college—a love of live music.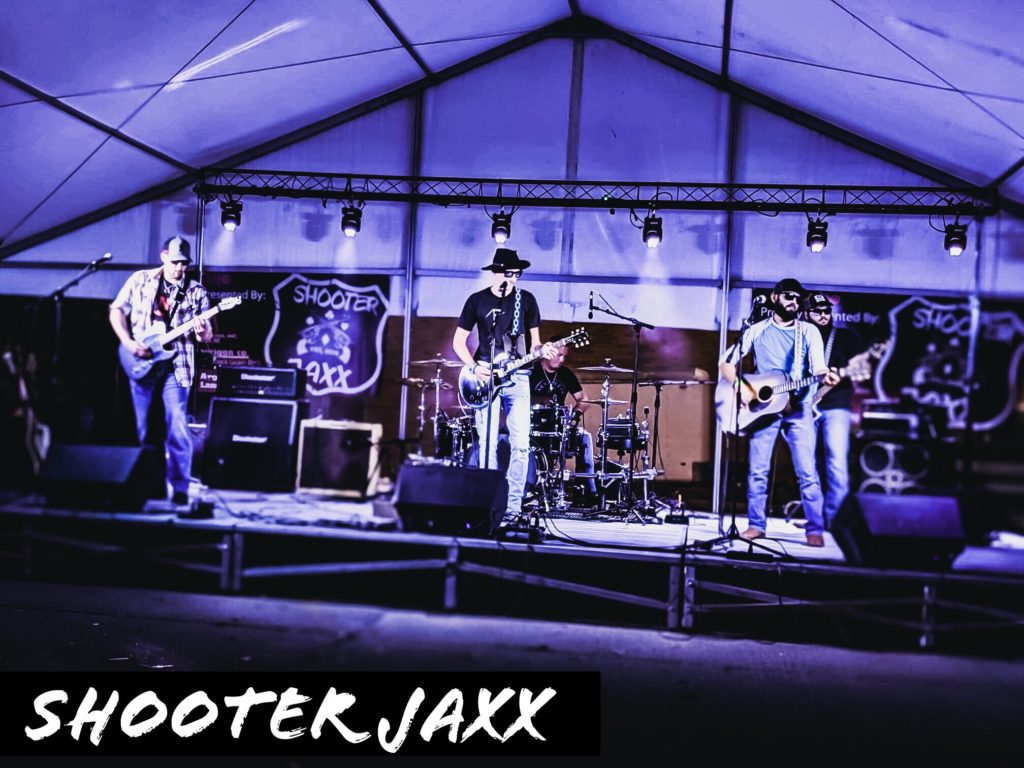 "College was where my love of live music really took off. I met many other farm kids from all over the state, and they introduced me to a genre of music called Red Dirt Country which is country music fused with rock and bluegrass all in one category." Inspired, he bought a guitar in college but didn't learn how to play until a few years after graduation. Brandon had also been in band at Heartland which aided him in the transfer of musical skills.

He officially started his first band in 2012, playing with them for three years. When the other members wanted to move on with different pursuits, Brandon desired to continue playing. After trying different roles and combinations, he ultimately found members in the area to form his current band, Shooter Jaxx. The band name inspiration came from one of the members who saw a picture of a bullet going through a Jack playing card. They added some original spelling to the idea and created their unique brand. Brandon's role in the band is backup vocals and rhythm guitar. He also enjoys the songwriting aspect. 
"Being in a band takes 100% commitment if you want to succeed on the level that we strive to be on. We practice once a week, or sometimes two and three times if we're writing and getting ready to go into the studio to record new music. I am constantly taking phone calls, emails, and messages all day almost everyday to keep up on booking and business."
As is ideally fitting, Shooter Jaxx will be playing for Heartland's Alumni Weekend in just a few days. "Playing for alumni will mean a lot to me. When I first started years ago, all I could book was local shows. I was not good at all back then, and it was hard for me to get comfortable around people I knew. We always traveled out a long ways when we started new bands to get away from the home crowds. Now today I feel confident that we have what it takes to put on a great shows that we feel can make our hometown crowds proud and accept what we're doing."
Be sure to come out to see one of Heartland's very own on Saturday, October 19, at Perks at 7:00 p.m. Until then, you can also find more about them here: https://www.facebook.com/shooterjaxx/
Comments
comments
Powered by Facebook Comments