Written by Brandi Clement
On Tuesdays for the past several weeks, locals have gathered at the Downtown Park in Henderson for the community Farmers Market that takes place from 5-7 p.m. Shoppers can enjoy meals, fresh produce, and fellowship with others.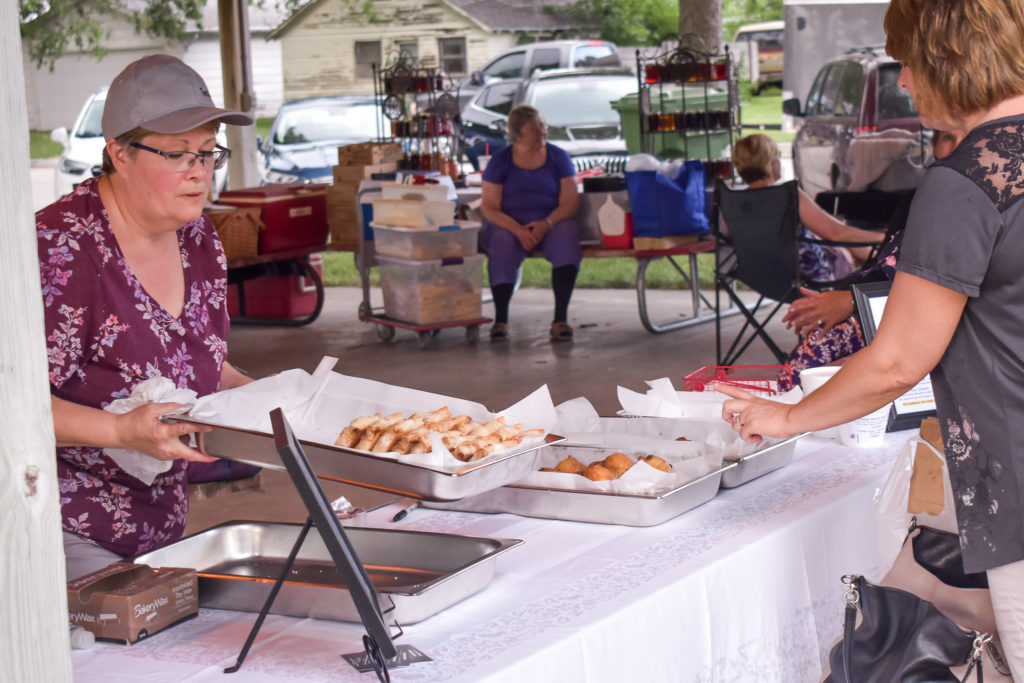 Jill Weisheit is one of the vendors who serves Verinke Meals, Prieska, New Year's Cookies, and other authentic German food. "We are here almost every week, unless it rains. We do really enjoy serving here at the Farmers Market," said Jill.
There are various other vendors who adorn the market such as BALABANs Jams, Paparazzi Accessories, TwoBakers, Pampered Chef, Homemade PatchWork, and Kara Buller who sells crochet products and garden produce. In addition, local businesses are part of the meal schedule each week.
Here is the 2019 Meal Schedule for the rest of the summer according to the Farmers Market website:
July 9 – Henderson Child Development Center
July 16 – TBA
July 23 – Henderson Foodmart?
July 30 – Heartland FFA
August 6 – Heartland FFA
Visit the Farmers Market on Tuesday evenings from 5-7 p.m. at the Downtown Park.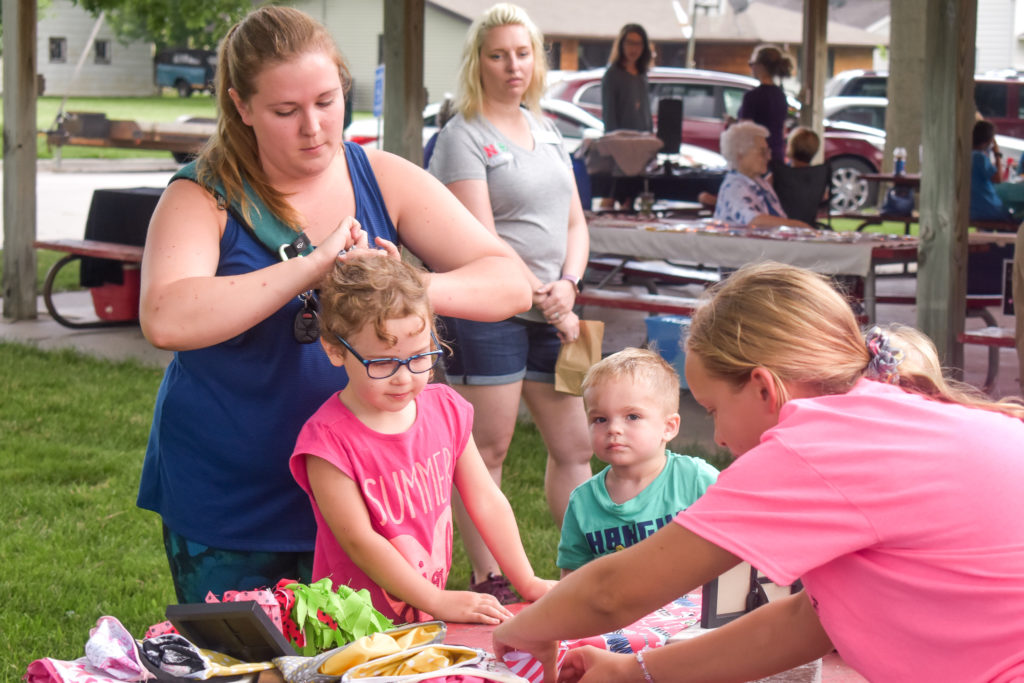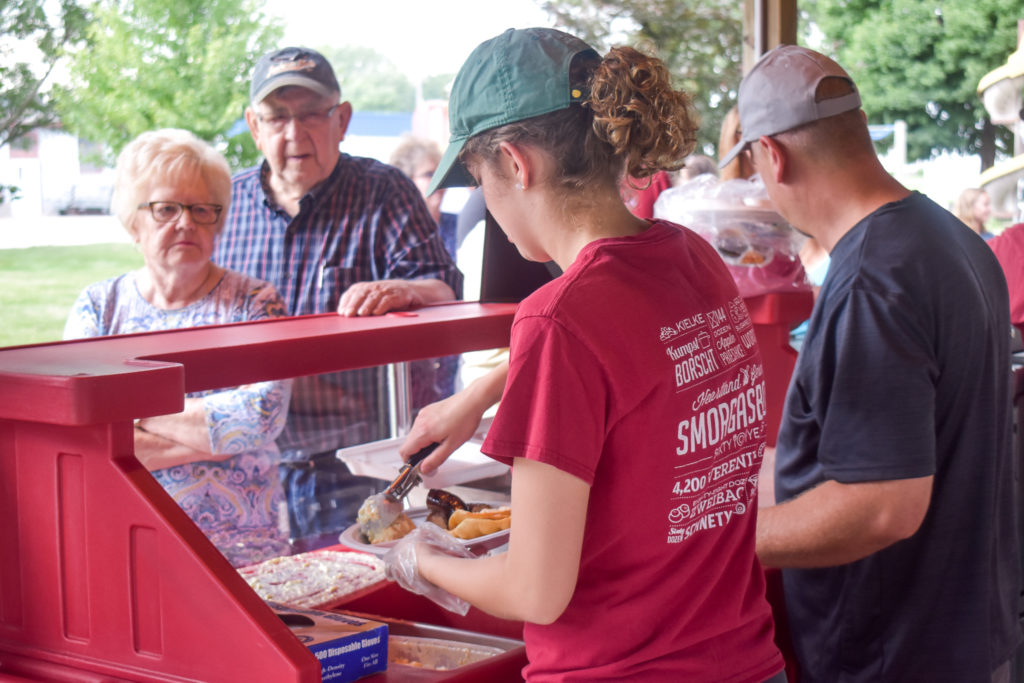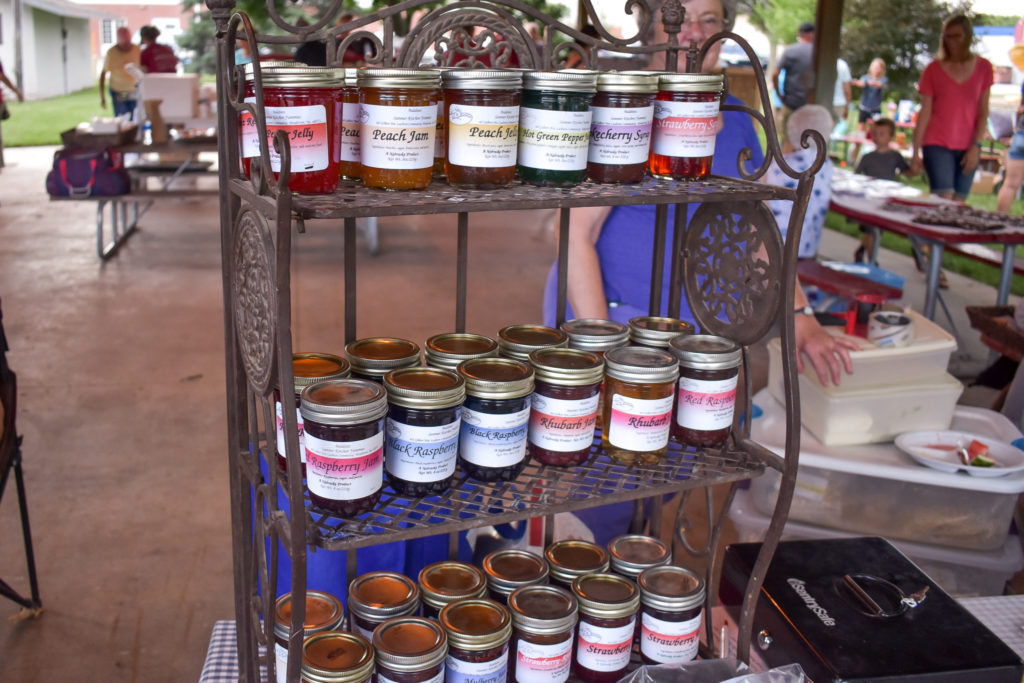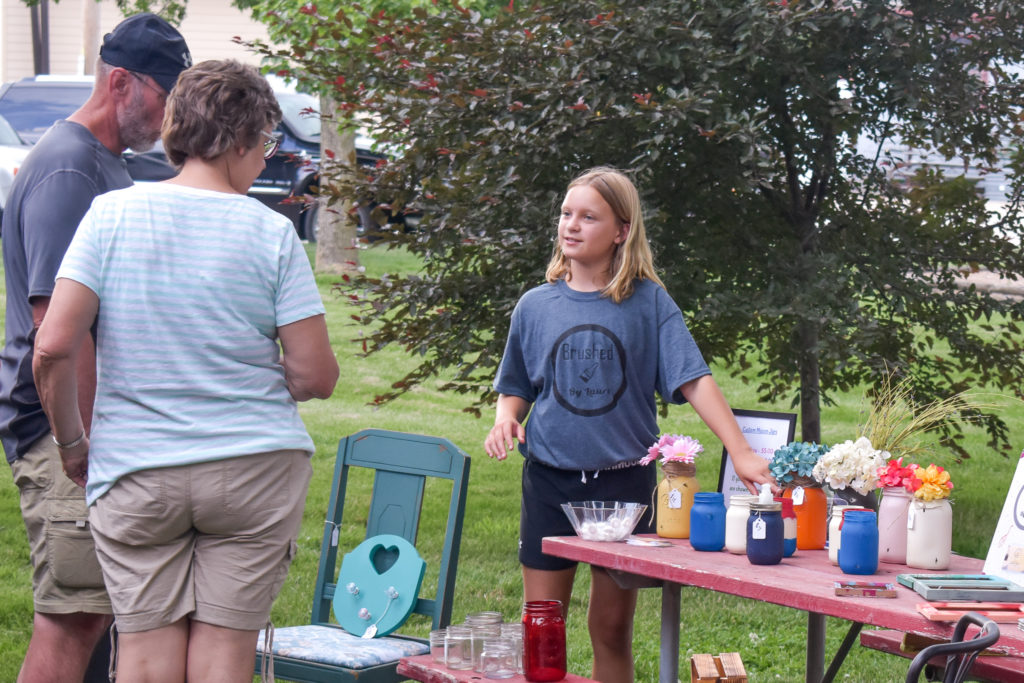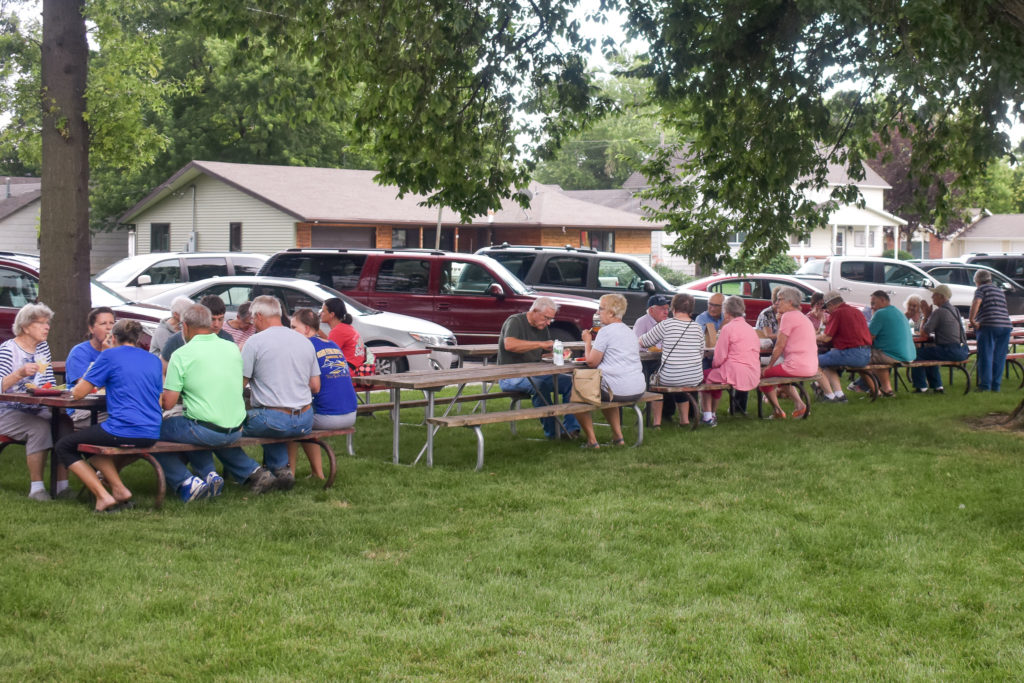 Comments
comments
Powered by Facebook Comments