Written by Brandi Clement
Kyle Ott, a 2018 Heartland Community Schools graduate, now attends Nebraska Wesleyan University in Lincoln. Currently, Kyle is undeclared as for a major but has a variety of options in mind. "I am interested in Exercise Science in pursuit of graduate school for Physical Therapy. I have always been interested in the education field as well. Though I am unsure on what I'd be interested in teaching, Sport Management is intriguing. I know a number of people working in the field and it provides a unique opportunity to utilize my interest and knowledge of athletics into a profession," explained Kyle.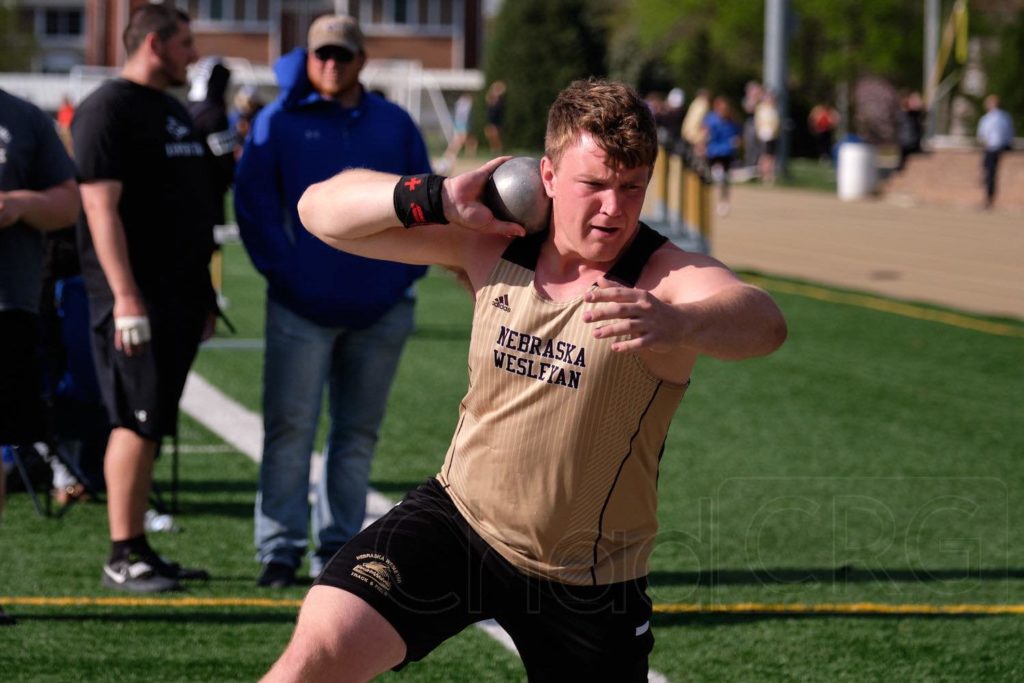 Kyle is part of the Track and Field team at NWU as a thrower. "I compete in the events of Shot Put, Discus, Hammer, and Weight Throw," said Kyle. When he's not practicing or competing for meets, Kyle spends time with his campus fraternity, Phi Kappa Tau, and is also involved in Fellowship of Christian Athletes, the Health and Human Performance Club, and intramural activities. In the near future, Kyle also plans on being in other campus organizations such as the Wilderness Adventure Club and the Student Athlete Advisory Committee.

"I had a great first year of college. I met more people than I could have imagined and made a lot of good friends. Most of my close friends were on my residence hall floor. Deciding to compete in Track and Field in college is one of the best choices I have made. Between traveling, meets, and our tight-knit team, some of my best and ongoing memories will be from track and field."
When he gets a chance to be off campus, entertainment abounds. "Lincoln is a great college town in that there are always fun things to do. I enjoyed attending a lot of Husker athletic events and five-dollar movie nights downtown. Oh, and you can't forget about the food options!" explained Kyle.
"If I would give advice to myself a year ago, I would be sure to encourage myself to not be shy of introductions, especially in the first couple weeks of college. Everyone is in a new place with new people. It's a great opportunity to branch out and build connections with others. I would also say to prioritize your time, but don't get so caught up in studying to the point that you don't enjoy the experience," stated Kyle.
With his first collegiate year under his belt, Kyle is excited for all the opportunities in his future. If you need any restaurant recommendations in Lincoln or want to watch him compete for Nebraska Wesleyan University this upcoming year, be sure to contact him for information!
Comments
comments
Powered by Facebook Comments