Written by Alyssa Bartek

As the weather warms up and driving conditions turn more favorable in our area, many people start dreaming of road trip adventures. I recently saw a graphic on social media poking fun at how people from the Midwest will get in a car and drive on a 15-hour trip without a second thought. Well, here is a road trip idea that won't even take you that long!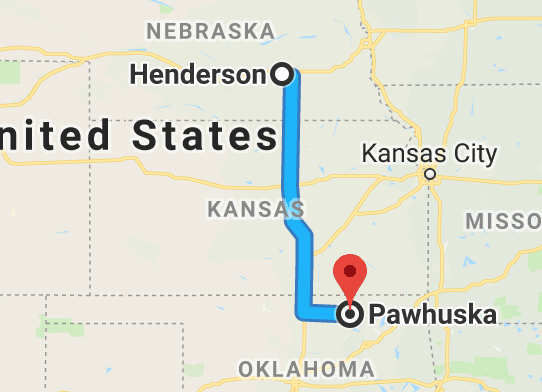 Last week, a group of area mothers loaded up for a quick getaway to Pawhuska, Oklahoma. While the town does have some notable history, it's draw today is the home and mini empire of Ree Drummond, The Pioneer Woman. She is famous for her blog-turned-television show where she shares recipes and her family's life on the ranch.

Our vehicle departed from Henderson on Sunday afternoon and made a stop in Wichita for supper. We ate at Sabor, a Latin restaurant that I would definitely recommend. From there, we drove two more hours until reaching our final destination of Pawhuska. Our group of 10 stayed in a large rental house in the town. The Pioneer Woman also has accommodations downtown, but since the population of Pawhuska is just over 3,000 people, reserving a nearby place to stay can take some advance planning.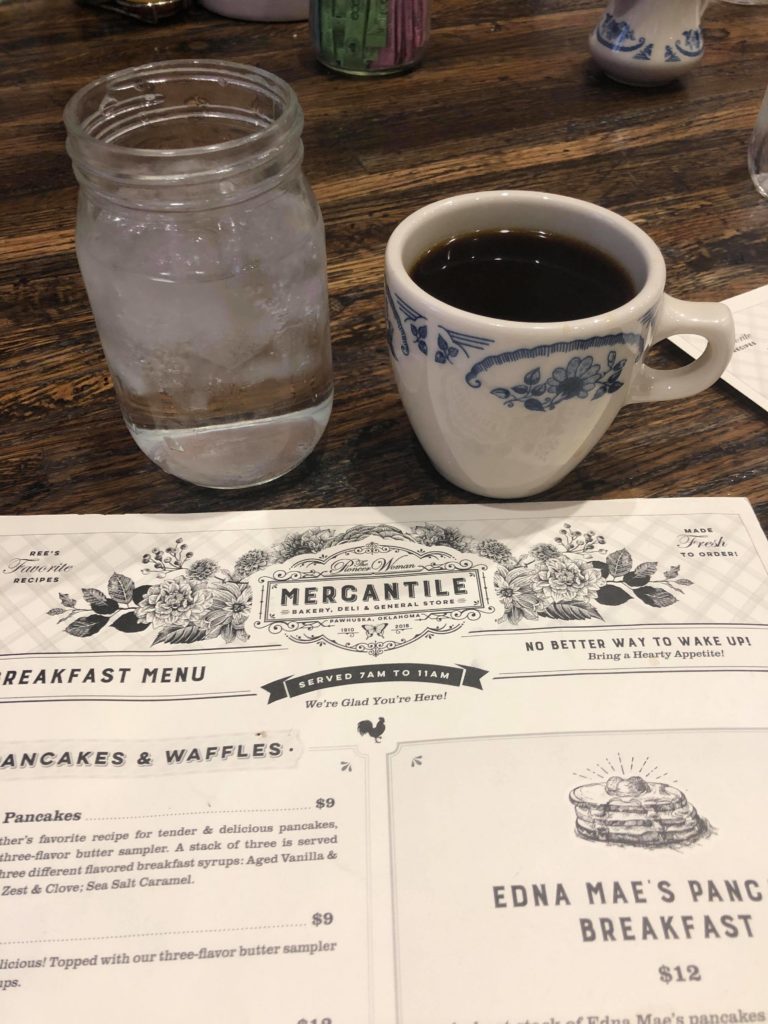 On Monday morning while most of our group's 29 kids went to school in Nebraska, we sat down two states away to a hot breakfast at the Pioneer Woman's restaurant. It is located in her Mercantile Building in the downtown area which opened in 2016. As expected, we looked over a hearty menu and were informed that it only featured full-fat ingredients.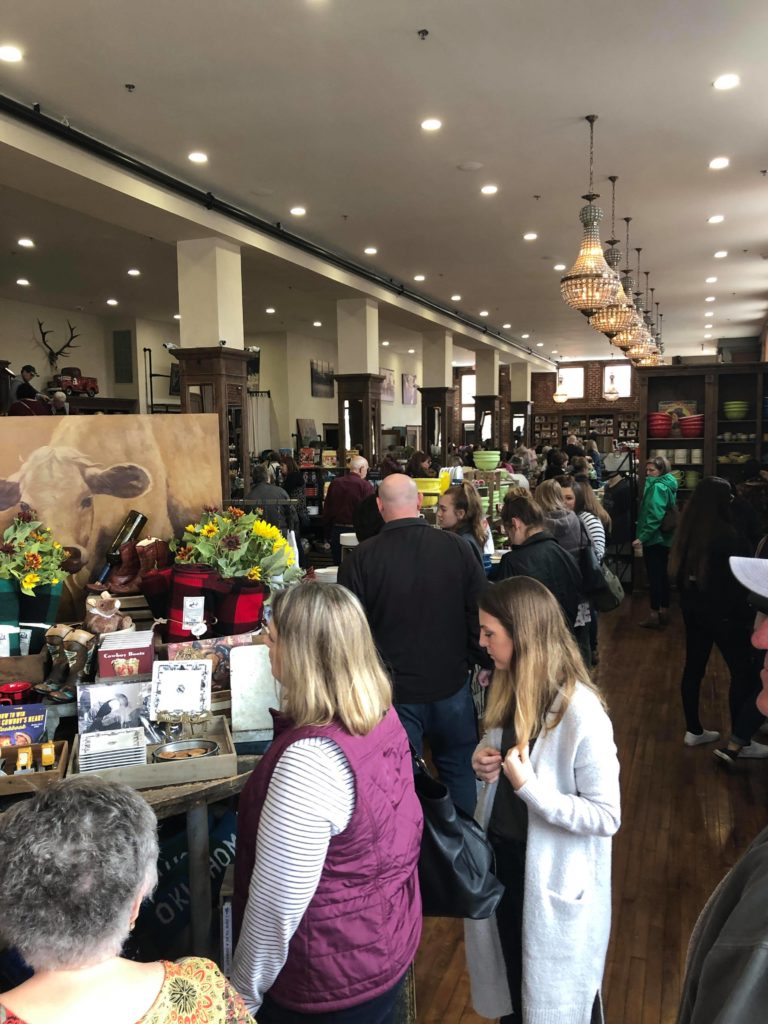 After a scrumptious start to the day, we ventured to the other side of the building to peruse her store. It consisted of the obvious: cookware, kitchen utensils, cookbooks, and dishes, but the store also had apparel, jewelry, and toys. Adorning the upstairs of The Mercantile was a colorful candy counter, bakery, coffee spot, and lounging area.

As we checked out out with our treasures, we grabbed a free "ticket" which gave us directions to visit The Lodge where she films her well-loved show on The Food Network. The windy, bumpy road out there let us know that we were no longer in the square sections of corn country; we had entered ranch country. In fact, when we arrived at The Lodge, our van died due to the battery cables being knocked loose. Don't worry, it was nothing that a few rural ladies couldn't fix!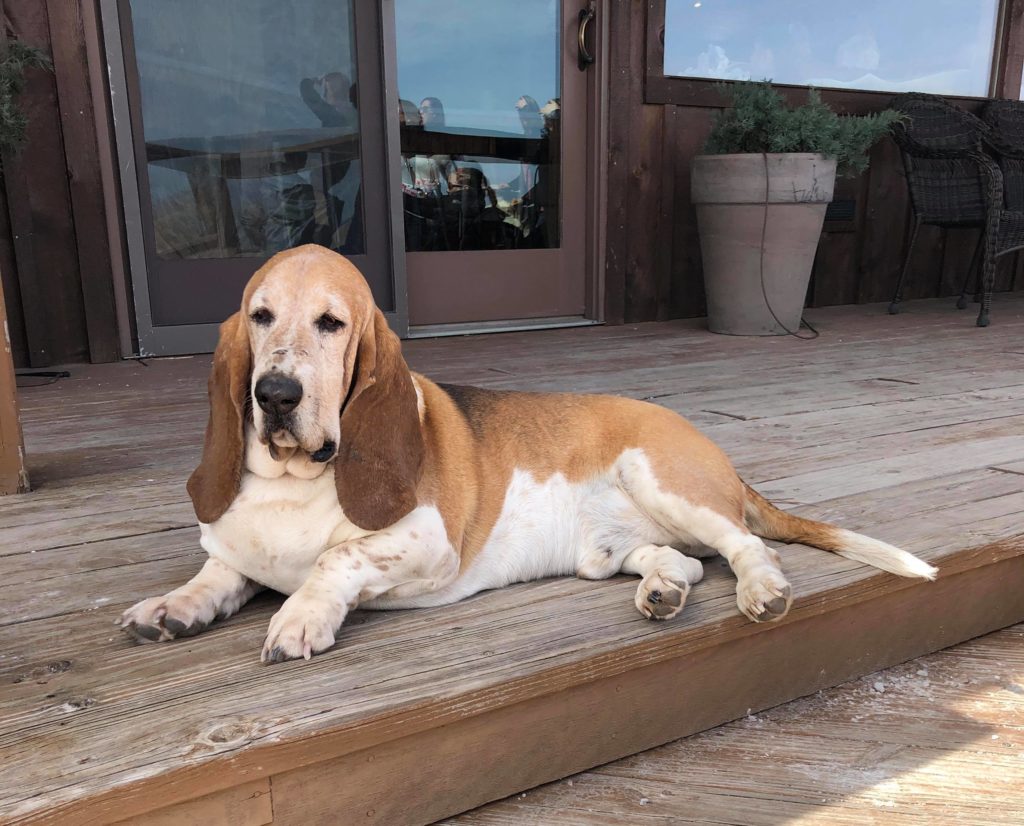 Our time at The Lodge was very insightful! Guests are free to walk around the entire area which consists of kitchens, pantries, guest rooms, and additional spaces. There was also an informant there willing to answer almost any questions such as: "How much land does her husband own?", "Where is her house?", "How many people help cook the food for television?", "How has the town responded to the large influx of visitors?", etc. I will let you venture down to learn the facts, but we received some very insightful answers! Her famous dogs were also hanging out at the lodge and have to be some of the most photographed pets in the world! As we concluded our time there, we were given directions to a tallgrass buffalo prairie where we were able to spot a few bison.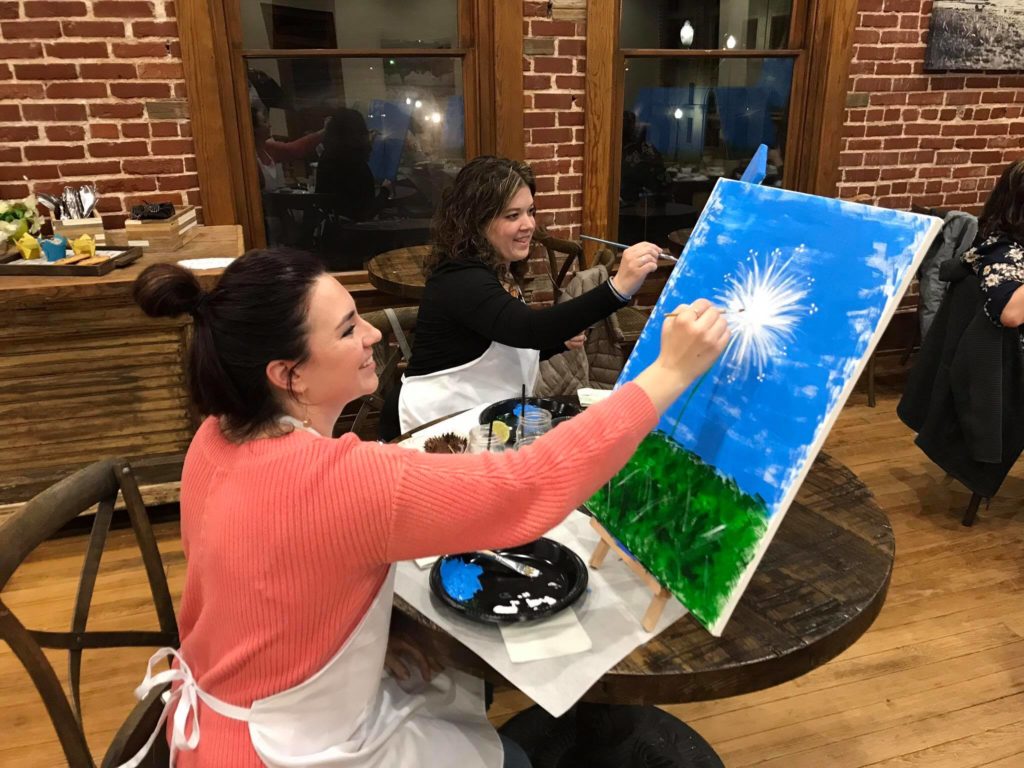 For the evening adventure, we went to P-Town Pizza (also a business of Ree Drummond) located just across the street from The Mercantile Building. We opted to order a few different kinds for a well-rounded sampling. My personal favorite was the Steakhouse Pizza.

Following the evening meal, our group had signed up for an after-hours class at The Mercantile. They offer both baking and painting classes on certain evenings or by reservation. With canvases lining the second story of the building, we spent an hour with an instructor creating dandelion masterpieces.

On Tuesday morning, we returned for round two of breakfast. We were informed that Ree's husband, Ladd, is often downstairs eating before he goes to his office on the second story, but we didn't get to say hello as the family was reportedly leaving for a spring break trip that week.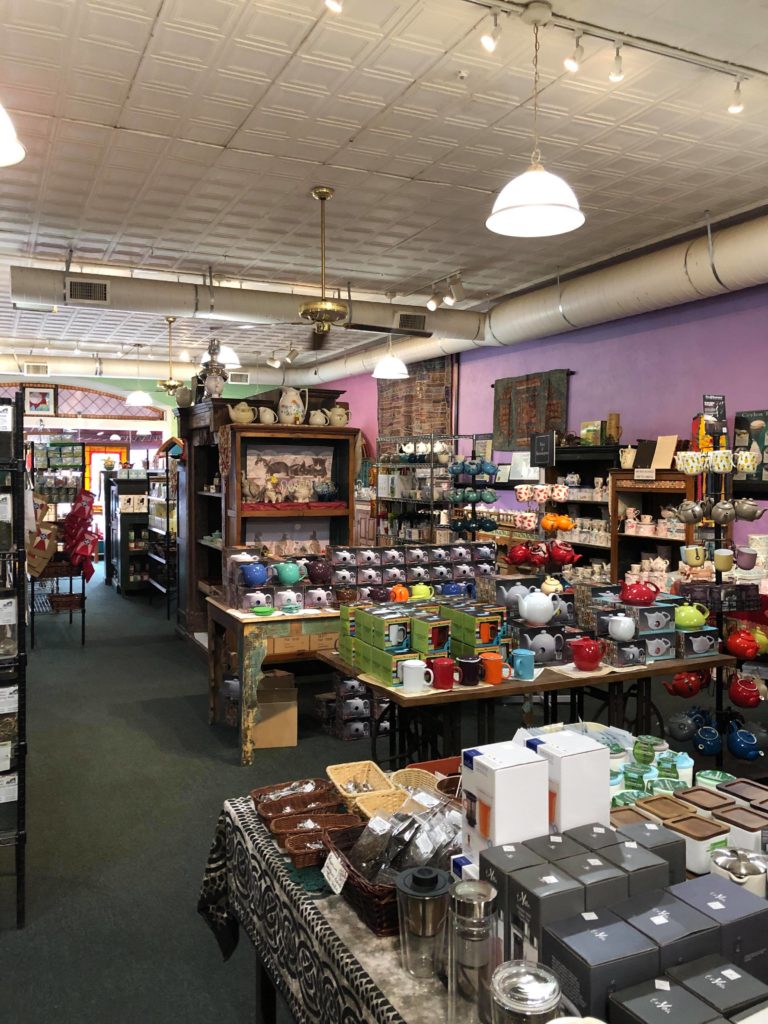 We bid farewell to Pawhuska mid morning and stopped in Wichita again on the way home. If you make this a stop on your trip, a worthwhile visit is to The Spice Merchant. They boast of having 220+ bulk teas, 80+ freshly roasted coffees, around 200 bulk herbs and spices, plus other gourmet foods and kitchen tools.

After a few more hours on the road, we returned home in a dense fog with full stomachs and the thrill from a little adventure!
Below are a few more photos from the trip:
Comments
comments
Powered by Facebook Comments