Last week, our state was ravaged by ice and water. The damage seems overwhelming, but since our area was not affected to as great of an extent as many, let's do what we can to help our Nebraska neighbors!
Several people from our community have already been out assisting flood victims, and more efforts are being organized.
Groups from the community are scheduled to meet and leave from Bethesda together to help in Wood River on Thursday, March 21 (8:00 a.m.), and Saturday, March 23. If you would like to help or have questions, you can call the church office at 402-723-4562.
The Heartland FFA has partnered with other organizations to fill trailers of supplies.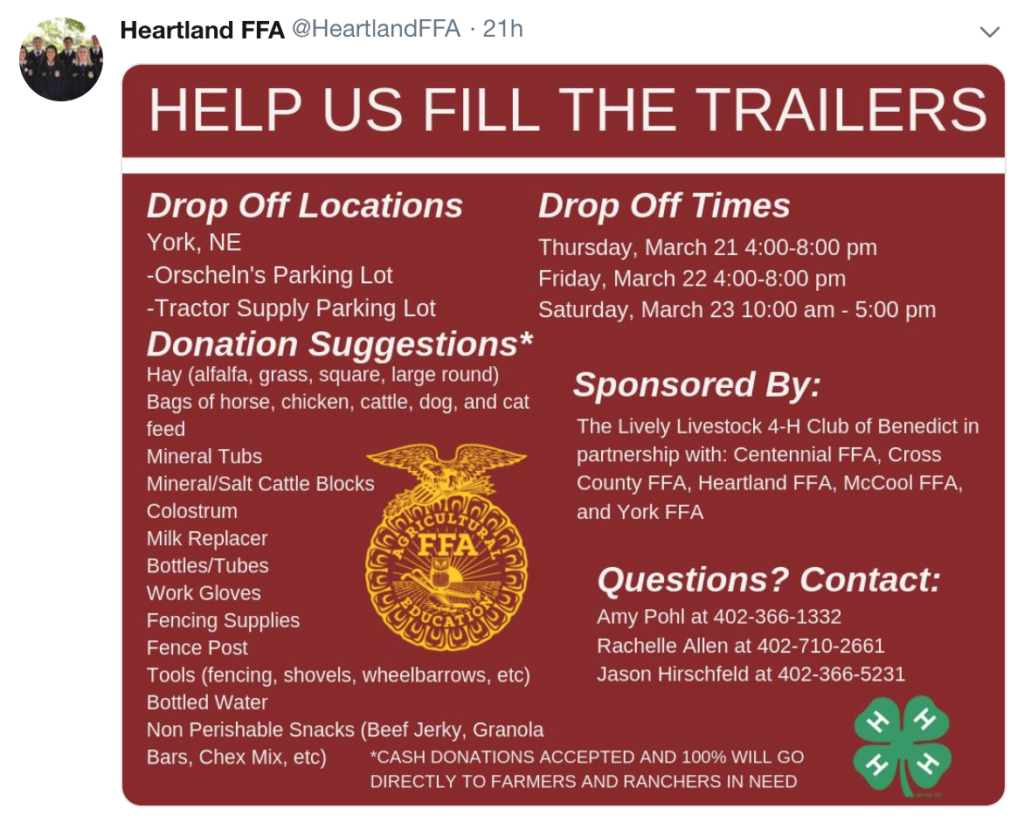 Bethesda and Heartland school groups have also joined to collect supplies.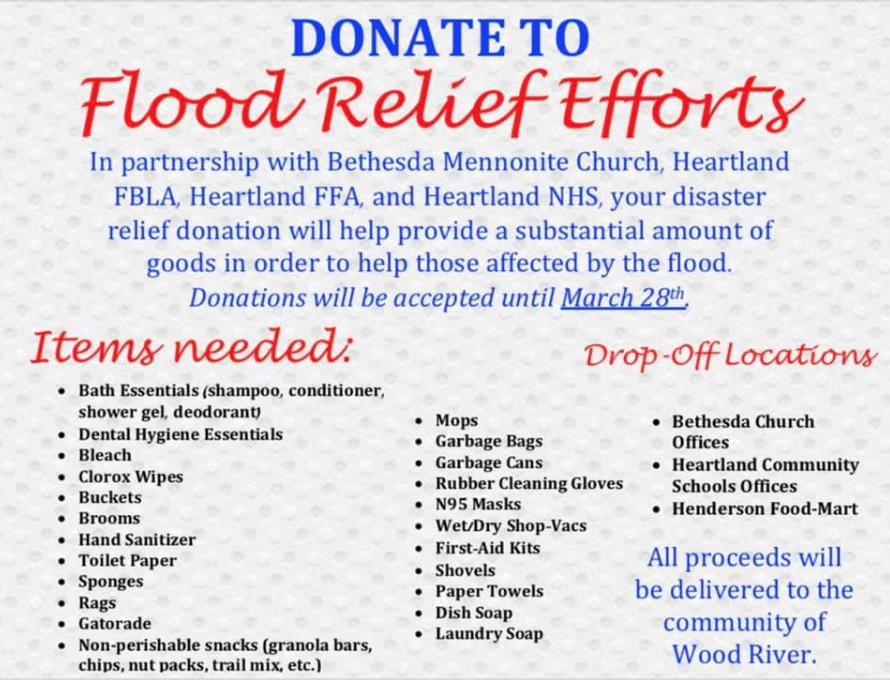 We will update this post if more local efforts are organized!
Comments
comments
Powered by Facebook Comments