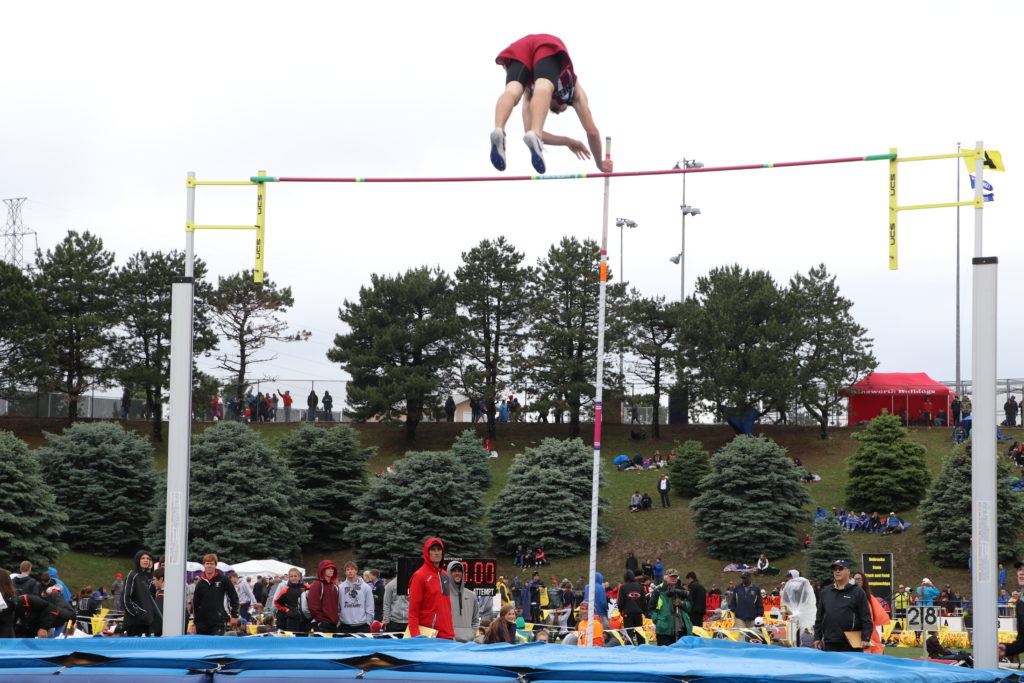 After great track seasons from both the Heartland Girls and Boys Track Teams, the athletes gave their final performances at the 2017 Nebraska State Track Meet on May 19 and 20 competing in the Class C division.
The girls finished ninth overall with a total of 24.5 points, and the boys finished sixth with 26 points. Highlights of the meet included Brittany Quiring breaking her own school record in the mile race and Ben Driewer winning the all-class gold in pole vault. Heartland also had freshman Devyn Bell compete in the 100 Meter Dash of the NSAA State Track Special Olympics.
Congratulations to the athletes on a successful year!
Girls
Pole Vault
2. (T) O. Casper  10'00.00″
7. (T) S. Carr  9'06.00″
Long Jump
2. T. Quiring  16'04.75″
6. E. Steingard  15'11.00″
800 Meter Run
6. T. Quiring  2:23.0
8. B. Quiring  2:24.4
1600 Meter Run
8. B. Quiring  5:20.9
Boys
Shot Put
5. Kyle Ott  50'10.00″
Pole Vault
1. B. Driewer  14'08.00″
400 Meter Relay
7. Heartland (B. Driewer, L. Huebert, N. Boyd, A. Stuhr) Â 45.0
100 Meter Dash
5. A. Stuhr  11.1
400 Meter Dash
4. A. Stuhr  51.9
200 Meter Dash
8. A. Stuhr  23.0
Comments
comments
Powered by Facebook Comments