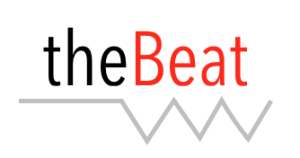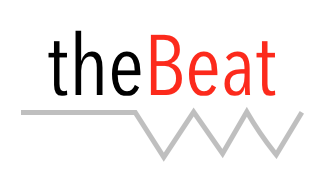 theBeat
Written by Shannon Siebert
Quote of the Day— "I have a passion for short term missions—whenever anyone visits the mission field, they strengthen their understanding and connection for that ministry," said MB Pastor Luke Haidle.
MINISTRIES GALORE Â  Â 
THE STORY:Â  Short term mission trips
It's not at all unusual in our community to hear about multiple people traveling all over the world to engage in ministry opportunities. But this summer seems to have a high number of local folks offering their time, efforts, and talents towards a variety of mission trips. So here ya go!
MAY—
Vanessa Hiebner, a 2016 Heartland graduate and now a student at Wayne State College, is the first one out of the blocks leaving on May 23 for Cambodia. The Cru team she is working with will be partnering with AIM (Agape International Mission) which is a humane anti-trafficking organization. 
June—
Rebekah Larson, also a 2016 Heartland graduate now attending Nebraska Wesleyan University, will be taking off for Bangkok, Thailand, the first week in June. Her team is partnering with Envision while working with university students at Chulalongkorn University as well as connecting with women and children in Bangkok's Red Light District. 
The Faith Evangelical Bible Church youth group will be heading to Haiti on June 13 for eight days working at the Grace Mission Drop of Love School. While there, they will help with a variety of painting, building, and cleaning projects on the campus. They will also have opportunities to read with the kids helping with their English as a second language studies. FEBC youth pastor Crale Swanson will be going with Ric Bulin, Emily Goertzen, Cheyenne Hiebner, Katrina Hiebner, and Brittany Quiring.
Pastor Luke Haidle from the MB Church will be taking Rick Bartek and Taylor Siebert to Saratoga Springs, Utah, June 19-22 to visit Jason and Nicole Quiring with their Greenhouse Community Church plant. Pastor Haidle calls their visit a "vision trip" that allows individuals the chance to see a ministry like Greenhouse on a day-to-day basis. Another group (those participating not finalized yet) from the MB Church will be going out to Greenhouse on June 26 to assist with their annual VBS program. 
July—
Addie Swartzendruber a 2017 Heartland graduate and member of Bethesda Mennonite Church is spending the month of July at the Cheyenne Reservation in Montana. She will be working with junior high camps on the reservation with the White River Cheyenne Mennonite Church.
The Bethesda Mennonite Church youth group will be traveling to Orlando, Florida, July 2-8 for the annual Mennonite Church USA Youth Conference. Besides attending workshop sessions, they will have a day of service work in Orlando. Those going are: Kate Bergen, Leslie Braun, Aaron Buller, Sadie Carr, Timberly Carr, Lane Huebert, Grace Janzen, Morgan Maltsberger, Ben Mestl, Kyle Ott, Peyton Ott, Bailey Peters, Halle Peters, Ellie Steingard, Aidan Swartzendruber, Brooke Weisheit and Reagan Weisheit. Adult sponsors include: Greg Buller, Bennett Friesen, Kara Janzen, Tami Peters, and Andrea and Mike Wall and their two children.
McKenna Friesen, another 2016 Heartland graduate, will be traveling to a small town near Budapest, Kisújszállás, Hungary, with a team from the Kearney First Baptist Church in July. They will be conducting Vacation Bible School and helping the children learn English while teaching them Bible stories. 
August—
Abigail Bechtel a former Heartland student and recent graduate of Bethel College is completing a year long voluntary service job in Seattle, Washington. She is serving as an intern through Mennonite Volunteer Service (MVS) that places volunteers with non-profits organizations all over the world. Abigail is working for Grist at an online environmental news company as an editor intern and will be finishing up at the end of August.
theBeat—
Per capita, I'd venture to say that Henderson ranks pretty high for the numbers going out on short term missions this summer, and that says much about who we are! It takes months of planning for any of these trips to take place. Fundraising is a major part of making sure anyone can be part of a mission trip. This is where our community and churches really pick up the ball assisting either by direct monetary donations, participating in fundraisers, and prayer support for the trips. 
Anyone who has traveled on a volunteer mission trip will readily admit how their world view was changed as a result of their experience. Several of the youth listed on these trips are making their second or third service trip! Take the time to click on all the links and find out more about all these partnering mission organizations that are doing awesome work. I'm sure I missed someone, so just leave a comment if you can add to the list for this summer. 
What everyone is talking about
The annual Henderson Garage Sales—Saturday, June 10!  This one day only garage sale in Henderson has turned into a ginormous attraction not only for the great stuff to buy but the food. Plan your day carefully so as not to miss out on any of the food vendors providing a delicious array of hot breakfast sandwiches, pastries, local ethnic specialties, and more. Proceed with caution as well. There will be plenty of out-of-towners cruising so expect the unexpected for Henderson—traffic jams. This is a very well-organized event, and if you want to be included on the master list, click on the above link to get your application in before the June 2 deadline. The City office and Henderson Foodmart will have a master list of garages and food available after the June 2 deadline. 
What to say to your friend who is feeling patriotic…
Listen to Henderson native Tierney Casper sing her rendition of the national anthem, "The Star Spangled Banner." Not just anyone can belt out this famous song, but she has performed it wonderfully many times. Her latest debut was at the Nebraska Cornhusker baseball game at Hawks Field in Lincoln. The York News Times just did a recent article interviewing Casper about how she applied and was chosen by UNL to be eligible for performing at other UNL events. Singing the national anthem is not new for Casper. When I interviewed her for a Heartland Beat Student of the Month back in March of 2014, she had just been selected to sing the national anthem for the kickoff of the FBLA spring convention and had sung the anthem for the Class C Volleyball State Tournament.  Congrats to Tierney on this outstanding achievement!  ———————————————————————————————————————
What to Read
A Gentleman in Moscow by Amor Towles
This is Towles' second published novel and there is a reason he quit his day job as an investment professional—he's a great writer! This must-read takes place in Moscow's Metropol Hotel beginning in 1922. Count Alexander Llyich Rostov, a former Russian aristocrat, is caught up in the Bolshevik Revolution and his alleged crime is authoring a controversial poem. He spends the next three decades exiled in the upscale Metropol Hotel where he amazingly makes a very purposeful and rich life for himself. He eventually works as the head waiter in the Hotel's elegant restaurant, the Boyarsky, putting his aristocratic life skills to good use. 
He befriends a young and intriguing girl, Nina, who teaches him the secrets of the Hotel and changes his life forever. Even though he is confined to the world within the Hotel, the Count experiences through its guests, friends, and his co-workers the drastic changes in Russia. But more importantly, he finds the real meaning for his life despite what first appeared to be a lonely existence exiled to his tiny attic room of the Metropol Hotel. 
Word for the day:
meritorious
\mer-i-tawr-ee-uhs\
adjective

Definition:Â  deserving praise, reward, esteem, etc.; praiseworthy: to receive a gift for meritorious service.
"It is certainly meritorious of all the youth and sponsors traveling to various mission projects this summer to sacrifice their time for service work."
Comments
comments
Powered by Facebook Comments